2012 U.S. Chess Trust Report
USCF Delegates Meeting
by Chairman Harold Winston
The Chess Trust is a 501 (c)(3) Trust that supports chess nationwide. A number of Trust officers are present: President Jim Eade, Secretary Myron Lieberman, VP for Chess-in-Education Tim Redman, and Scholastic VP Sunil Weeramantry, as well as Managing Director Barbara DeMaro.
This past year we gave out 210 sets and boards to schools across the country and spent $11,000 for American players in the World Youth Championships.
We support the Denker and Barber tournaments and are proud that the Denker had 48 entries and the Barber, in its 2nd year had 47.
We support the Scholar Chessplayer Program that distributed 5 $1500 scholarships to college based on chess and academics; the Trust paid for $5000 and the National Scholastic Chess Foundation of Sunil Weeramantry paid for $2500 of the total.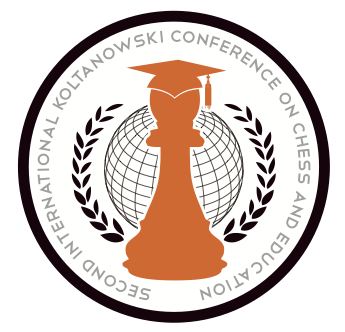 The Trust co-sponsored the Second Koltanowski Conference on Chess and Education with the University of Texas at Dallas held in November and organized by Tim Redman, assisted by Alexey Root and Jim Stallings. This was very successful and drew educators nationwide and from Europe and Latin America.
On September 9, 2011, I inducted GMS Boris Gulko and Andy Soltis into the US Chess Hall of Fame at the re-opening of the World Chess Hall of Fame and Sidney Samole Museum in St. Louis.
The new Museum is the result of the work of Rex and Jeanne Sinquefield. Al Lawrence supervised the move of artifacts from Miami to St. Louis and made sure they all arrived safely in St. Louis.
All prior donors to the Miami museum are recognized in St. Louis. Trustees Sinquefield, Eade, Redman, Lieberman, Weeramantry and Shane Samole attended the opening, as did Managing Director DeMaro, as well as USCF President Ruth Haring, Executive Director Bill Hall, and VP for Finance Allen Priest.
The Museum is open Wednesdays through Saturdays, but will be closed Aug 15-27,  for installation of a new exhibit.
We hope to have the induction of Alex Yermolinsky into the US Chess Hall of Fame at the Museum in October or November. Update: See related news regarding this US Hall of Fame Induction – Click Here.
I thank Booz, Allen, Hamilton for their continued support of the Final Four in College Chess and thank Mike Hoffpauir of Virginia and Jim Stallings of Texas for making the connection with Booz, Allen.
The Trust will support the US Senior Open this year as well as women's chess. The Trust will also handle all 501(c)(3) donations earmarked for the US Team in the Olympiad and we have an excellent team led by Nakamura and Kamsky that deserves our support.