News
Temporary Changes to Chess for Youth Sets & Boards Program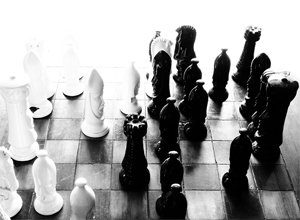 During the current Covid-19 outbreak, the US Chess Trust has temporarily suspended supplying equipment to groups. However, we welcome applications for a single set and board from those homeschooling children. Military personnel and veterans may also apply for a single set and board.
Please use our online application at: https://www.uschesstrust.org/chess-for-youth-online-form/. Please fill out the usual information, including the school normally attended, but apply for only single sets and provide your home mailing address.
Please send any questions by email to al@uschesstrust.org.
None of the equipment the US Chess Trust is supplying during this time is intended for group activities of any kind. We love to make chess easy to learn and easy to play for everyone. But we must respect the priority of staying healthy. When we stay home, when we stay away from crowds, we keep ourselves safe and keep others safe as well.
If you have already applied for chess equipment for your school group, your request will be kept in our active request file, to be reviewed as CDC guidelines change. But please do not make application for groups until further notice.
We strongly recommend everyone follow updated United States Center for Disease Control and Prevention guidelines available online here:
https://www.cdc.gov/coronavirus/2019-ncov/index.html.
Chess players already understand the relationship between moves and consequences. The more completely all of us follow family isolation, social distancing, thorough hand-washing and other recommendations from our government and health officials, the faster life in America will get back to normal.
In the meantime, online chess information and play can keep you in practice, fill up some time—and even keep you in touch with chess friends: https://www.Chesskid.com is a site many trust to be safe for their kids. The U.S. Chess website, www.uschess.org , offers lots of free articles and information.
We'll get through this together. We look forward to all playing chess together again in person.