2011 Samford Fellowship Won by Alex Lenderman!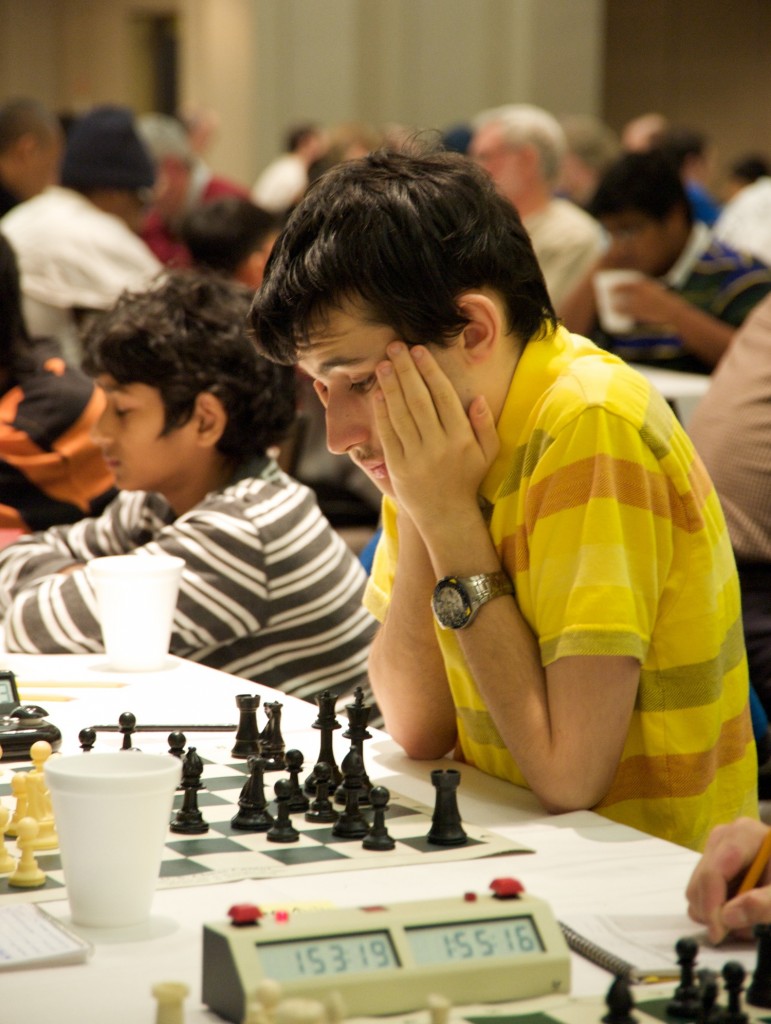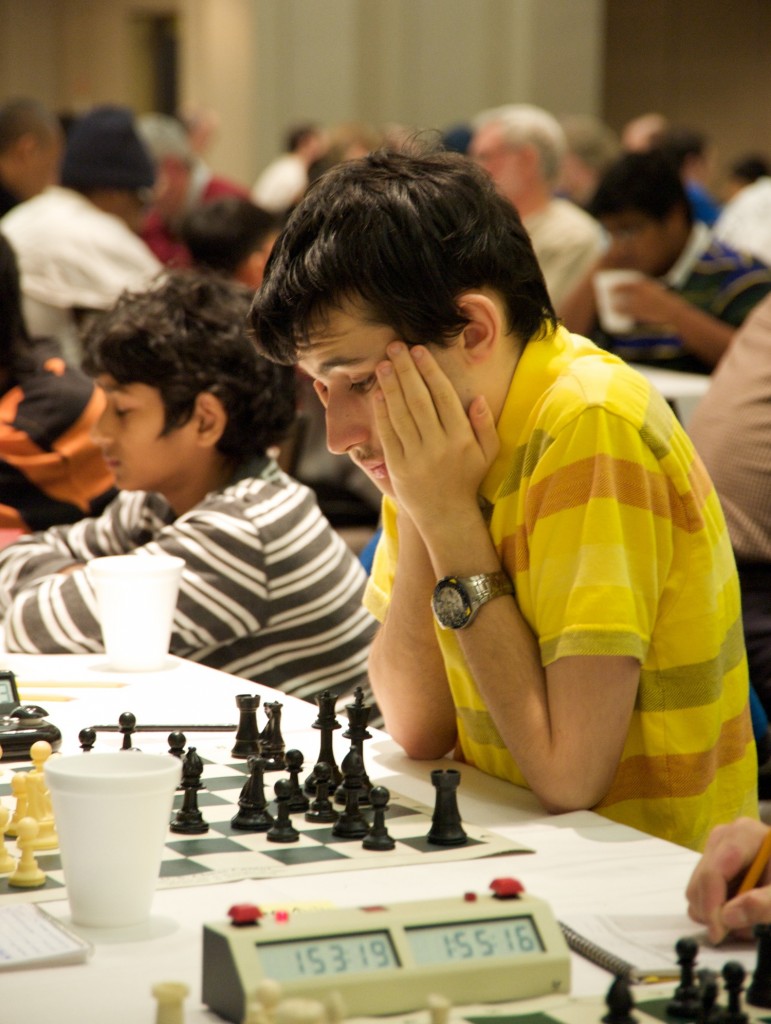 Congratulations Alex!
Contact: Allen Kaufman
(718) 544-5036
AllenKauf@aol.com
The FRANK P. SAMFORD, JR. CHESS FELLOWSHIP, marking its twenty-sixth annual award, has selected Grandmaster Aleksandr Lenderman of Brooklyn, New York, as its 2011 fellow. The Samford is the richest and most important chess fellowship in the United States. It identifies and assists the best young American chessmasters by providing top-level coaching, strong competition and access to study materials. The Fellowship also supplies a monthly stipend for living expenses so that the winners may devote themselves to chess without having financial worries. The total value of the Fellowship has been increased several times over the years and is now $42,000 annually. The prize is awarded for one year and can be renewed for a second year.
All in all, it gives these brilliant young American chessmasters the support and resources necessary to enhance their skills and reach their full potential.
Shortly before his tenth birthday Aleksandr was taught the game by his grandfather. Two years later the young chessplayer began achieving surprising results in open tournaments. He captured first place (and the $2,700 prize) in the under-1600 section of the Foxwoods Open. That same year he tied for second in the World Open under-1800 section, collecting $2,900.
Next, Aleksandr decided to concentrate on improving his chess rather than winning big cash prizes. For the next three years he studied with Mikahil Trosman going from 1800 to 2300 rating level. He captured first place in the 2005World Youth Chess Championship under 16 division and two years later won the High School National Chess Championship.
More recent results include winning the Marshall Chess Club Championship and the Eastern Open.
Aleksandr's term as Samford Fellow will begin on July 1, 2011. He will now be able to increase his lesson time with his current coach, grandmaster Giorgi Kacheishvili and also work with other trainers. To quote the new Samford Fellow, "I love chess more than anything else in the world aside from my family."
The winner was chosen by the Samford Fellowship Committee, consisting of Frank P. Samford III (son of Samford Fellowship founder Frank P. Samford, Jr.), former U.S. Chess Champion Grandmaster Arthur Bisguier and International Master John Donaldson. The winner's potential was determined based on his chess talent, work ethic, dedication and accomplishments. The Fellowship is administered by the U.S. Chess Trust with particularly valuable services provided by Barbara DeMaro.
The Samford Chess Fellowship was created by the late Frank P. Samford, Jr. of Birmingham, Alabama. Mr. Samford was a distinguished attorney and CEO of Liberty National Life Insurance Company (now Torchmark). He was active in civic, business, political, educational and cultural affairs. Mr. Samford was also an enthusiastic competitor in chess tournaments. After providing financial support for several chess projects he decided to do something significant for American chess. The result was the Samford Fellowship.
Since its inception the Fellowship has proven very successful. Several Samford Fellows have become grandmasters and a few have won the U.S. Chess Championship or played on the U.S. team in the chess olympiad. America's two top players today, both potential world champions, are Gata Kamsky and Hikaru Nakamura. Both are former Samford Fellows.
Generous contributions from the late Mrs. Virginia Samford and Torchmark Corporation support the Fellowship. The Samford Fellowship is a fitting memorial to an extraordinary man. The dedication, creativity and achievement that marked Mr. Frank P. Samford, Jr.'s life are examples for all chessplayers to admire and emulate.