2023 Scholar-Chessplayer Awards Announced
The US Chess Federation (US Chess) and the US Chess Trust, both independent 501(c)(3) organizations, are pleased to announce six recipients of the 2023 Scholar-Chessplayer Awards. This includes the winners of the new category introduced in 2022, Scholastic Chess Ambassador, which permits acknowledgement of lower-rated but deserving chess scholars.
The Scholar-Chessplayer Awards recognize and encourage outstanding high school juniors and seniors who promote a positive image of chess, while excelling in academics and leadership. A total of $9,000 in scholarship money is being awarded this year. Each recipient will receive $1,500.
All Scholar-Chessplayer Awards are funded through the US Chess Trust (USCT), with a significant contribution from the National Scholastic Chess Foundation (NSCF). The USCT's vision is that one day, every American, from schoolkid to senior citizen, will have the opportunity to learn chess and enjoy its many mental and social benefits.
Thank you also to the US Chess scholastic committee members who reviewed and evaluated all the applications.
2023 Scholar-Chessplayers
IM Arthur Guo, 11th grade, Alpharetta, Georgia, 16 years old.
Aditya Gupta, 11th grade, Rolling Meadows, Illinois, 17 years old.
IM Maximillian Lu, 11th grade, Riverside, Connecticut, 17 years old.
FM Jason Wang, 11th grade, Mason, Ohio, 16 years old.
Eugene Yoo, 12th grade, New York, New York, 18 years old.
Scholastic Chess Ambassadors
Gaayathri Binoj, 12th grade, Chesterfield, Missouri, 17 years old.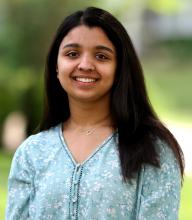 To qualify, applicants must be US Chess members who satisfy these requirements:
Play at least 25 regular-rated US Chess or FIDE games during the current academic year;
Show outstanding achievement in academics and chess (Scholastic Chess Ambassadors are not required to be highly rated);
Have completed at least one year of chess-related community service since starting the ninth grade;
Describe in an essay of 500 words how being selected as a 2023 Scholar-Chessplayer will enable the recipient to further their education, improve their chess, and allow them to continue contributing to the chess community.
Congratulations to all of the 2023 Scholar-Chessplayers!
For more information, please visit www.uschess.org, www.uschesstrust.org, and www.nscfchess.org. The US Chess Trust is a separate 501(c)(3) organization operating independently of US Chess.