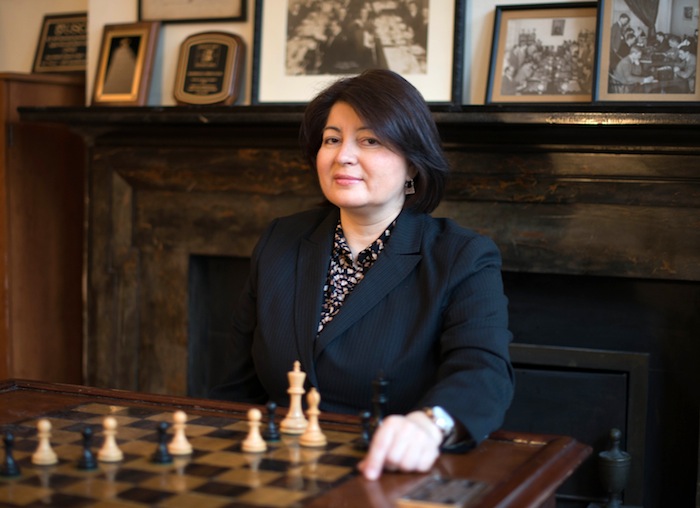 President, WIM Beatriz Marinello
Beatriz moved to the United States from her native Chile in 1990.  In 2003, Beatriz was elected to be the U.S. Chess Federation's (USCF) President, which is the first time a woman has ever served in that capacity. In 2010, Beatriz was elected FIDE Vice President, the first woman elected to this position.
She holds a WIM title (Woman International Master). Beatriz is a Co-Chair of the United States Chess Federation (USCF) Scholastic Council, a former member of the FIDE Verification Commission, and a former General Secretary of FIDE Americas.
She has established and runs numerous scholastic chess programs in New York City.
She has been involved in organizing National and International Chess Championships, Charity Events, and provides services for Non-Profit Organizations.
In 2008, Beatriz was awarded the prestigious Chess Educator of the Year Award by the University of Texas Dallas.  At the awards ceremony, Beatriz discussed "Chess and the Development of Social Skills for At-Risk Children" during the awards presentation. This Award was presented on Wednesday, Feb. 27, 2008 in the UTD library's McDermott Suite. The UTD award recognizes her outstanding contributions to chess in education over the years.
Beatriz has also served as the National Scholastic Director of United States Chess Federation (USCF) forging many friendships and establishing important contacts along the way.
Beatriz has made teaching chess to children a main focus in her life and continues to promote chess and education.