Fall/Winter 2020-2021
Dear Friends,
The U.S. Chess Trust has more kids to help than ever, especially in this year of COVID-19.
Children who are taught chess do better in school and better in life. Chess helps develop valuable reading, research, decision-making and social skills. It improves students' abilities to organize their thoughts and to concentrate.
We'll keep helping by giving away U.S. Chess Memberships to at-risk kids and sponsoring tournaments for kids and seniors. And we'll also keep supporting the nation's best. The U.S. Chess Trust Samford Fellowship provides top developing U.S. chess players with vital support to give them a chance to reach their full potential.
"I am very thankful for the generous support from the U.S. Chess Trust, especially the Samford Fellowship. It has helped me reach new peaks in my chess career that I never imagined I could before."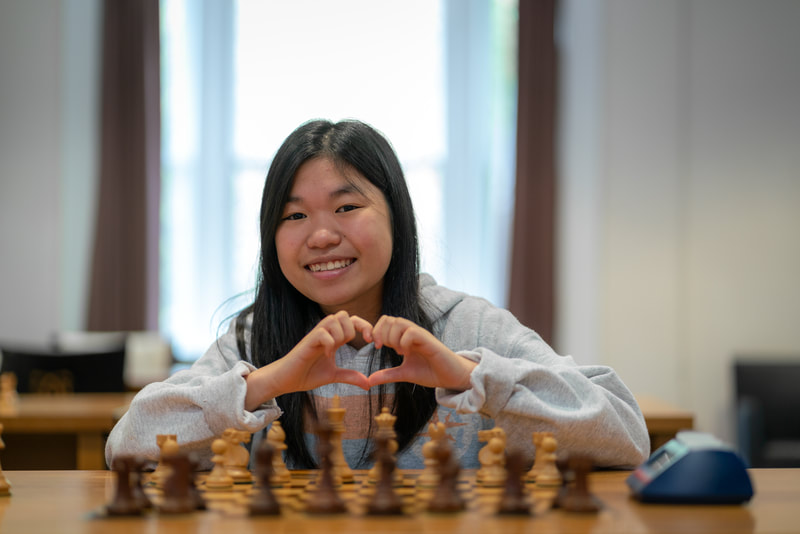 Again in 2020, nine of those playing in the U.S. Championship (this year online) organized by the Saint Louis Chess Club are past or present Samford Fellows. So are four of the contestants in the U.S. Girls' Championship and two in the U.S. Women's Championship. All this attests to the Samford's goal of enabling America's top talents to blossom.
With the cancellation of in-person national championships this year, the U.S. Chess Trust was a principal sponsor of the first-ever online version of the Arnold Denker Tournament of High School Champions, the Dewain Barber Tournament of Junior High Champions, the Ruth Haring Tournament of Girl Champions, and the National Senior Tournament of Champions. To date, the Denker Championship alone has helped develop 14 American grandmasters.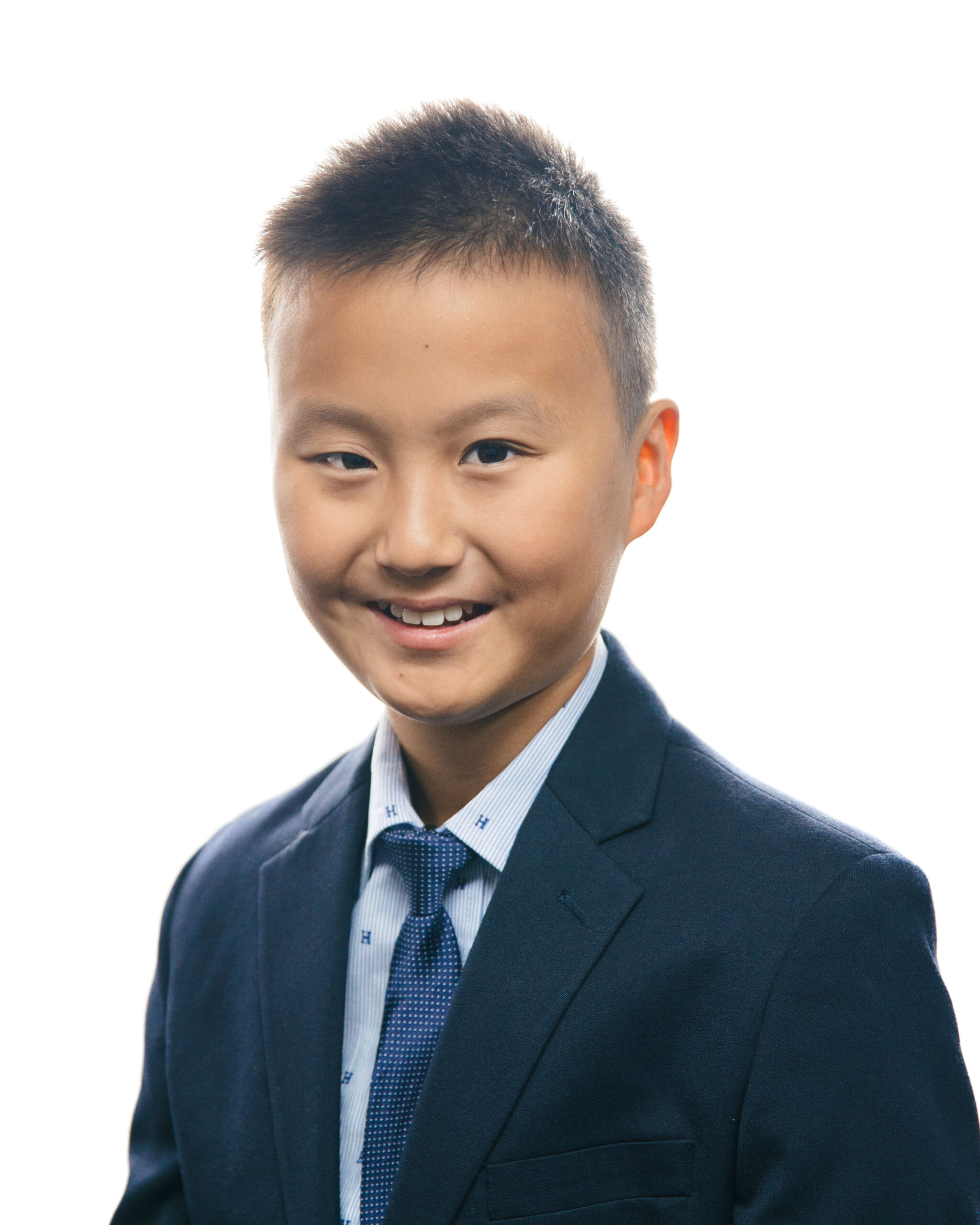 Before COVID-19, the Trust provided nearly 400 sets to programs in 35 states. We'll continue to offer sets and boards to Title I schoolkids at clubs whenever it is safe to encourage groups. In the meantime, we offer them to libraries and individual at-risk kids. We're increasing our funding of free U.S. Chess memberships to at-risk kids so they can compete in official events, whether over-the-board or online.
Research and experience also suggest that chess benefits the mental acuity of people of all ages. Your donation will also help us bring the same benefits to military veterans and older Americans, who this year may be feeling more isolated than ever.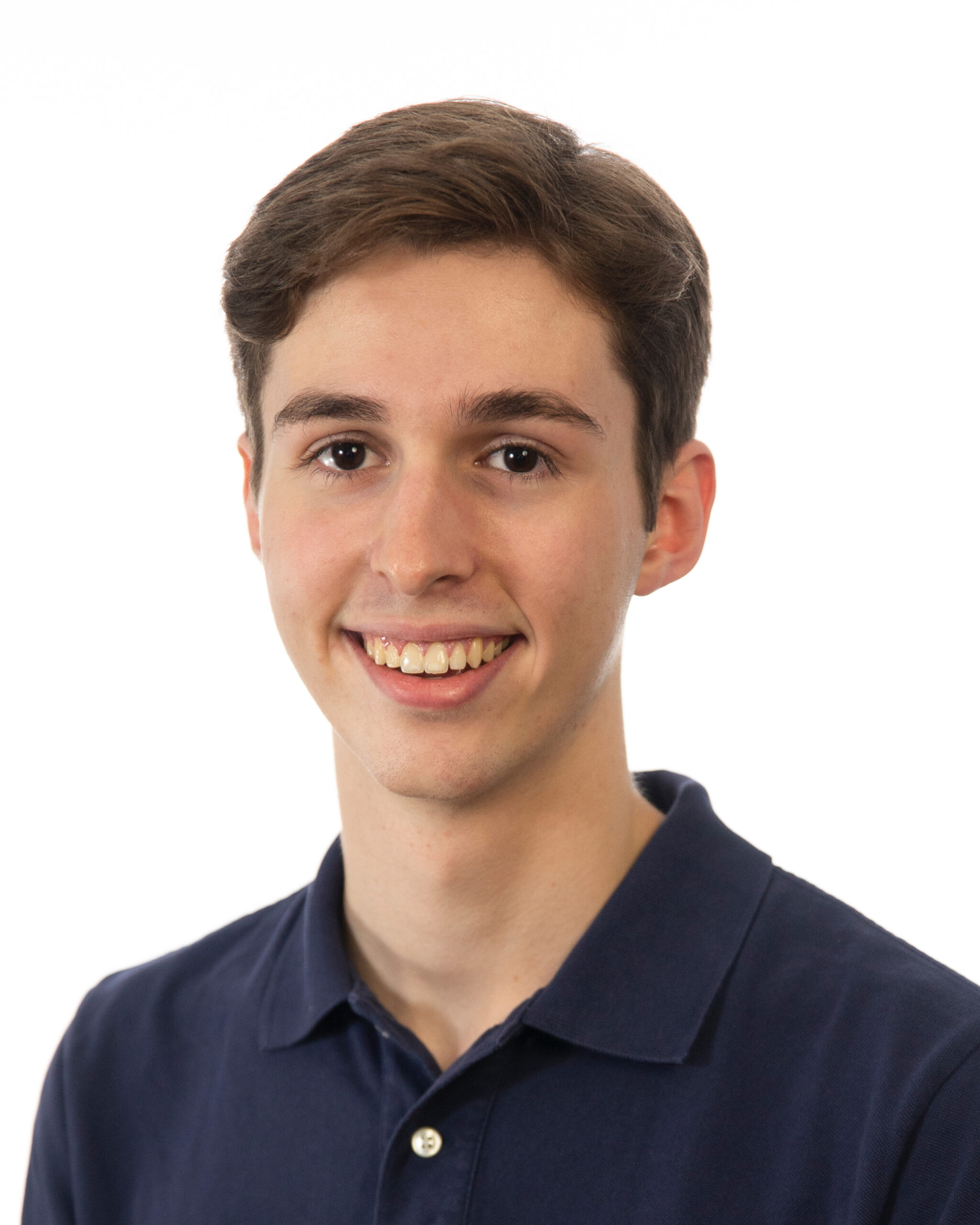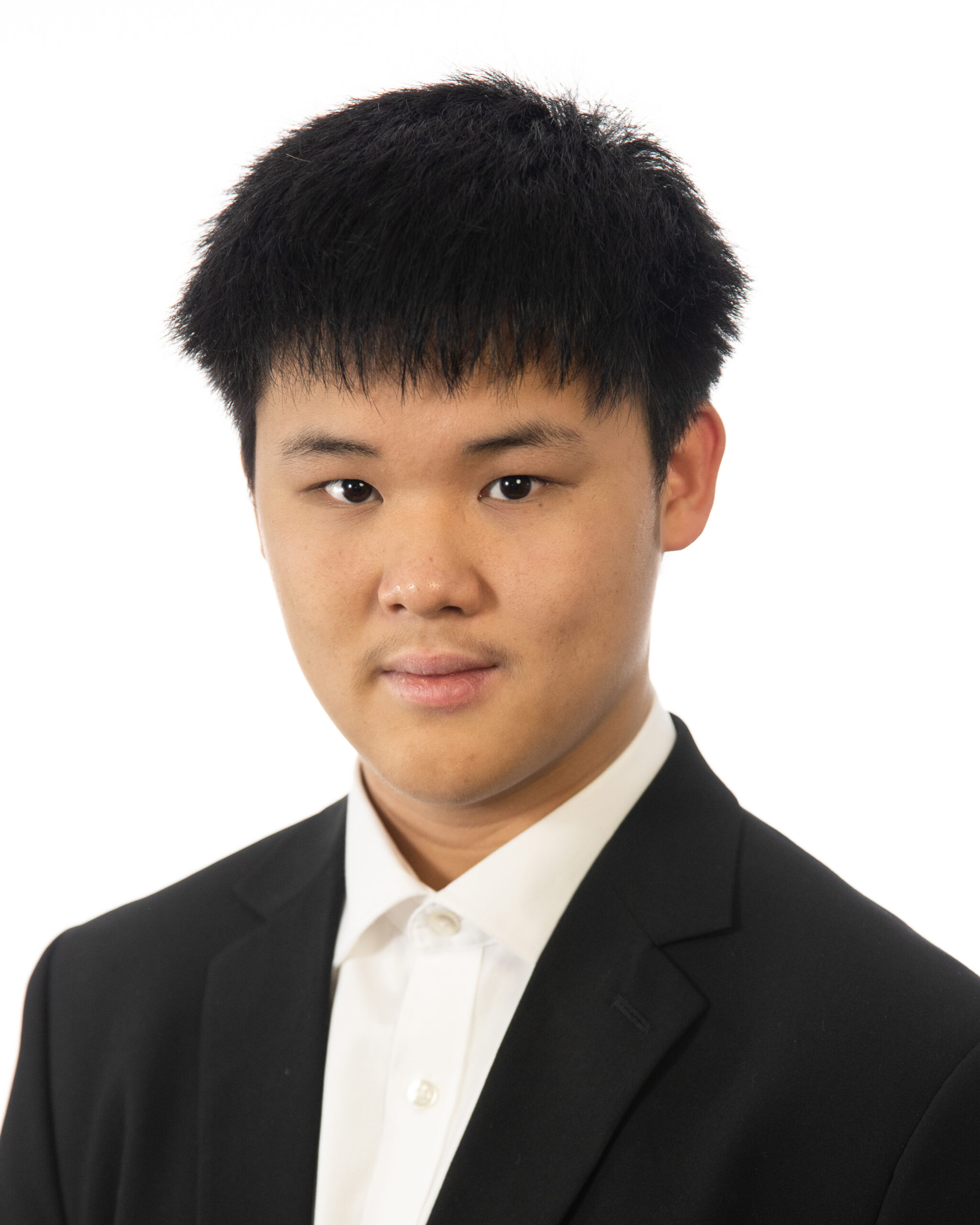 The US Chess Trust also supports the annual U.S. Blind Chess Championship and helps make possible both the annual Pan-American Intercollegiate Championships and the U.S. Final Four of College Chess.
The U.S. Chess Trust, with the assistance of the National Scholastic Chess Foundation and the Dean of American Scholastic Chess Dewain Barber, doubled the post-secondary scholarships provided to the five Scholar Chessplayers selected in 2020: IM Praveen Balakrishnan (Virginia), IM David Brodsky (New York), NM Akira Wood Nakada, (New York), WFM Kimberly Liu, (California) and IM Annie Wang, (California).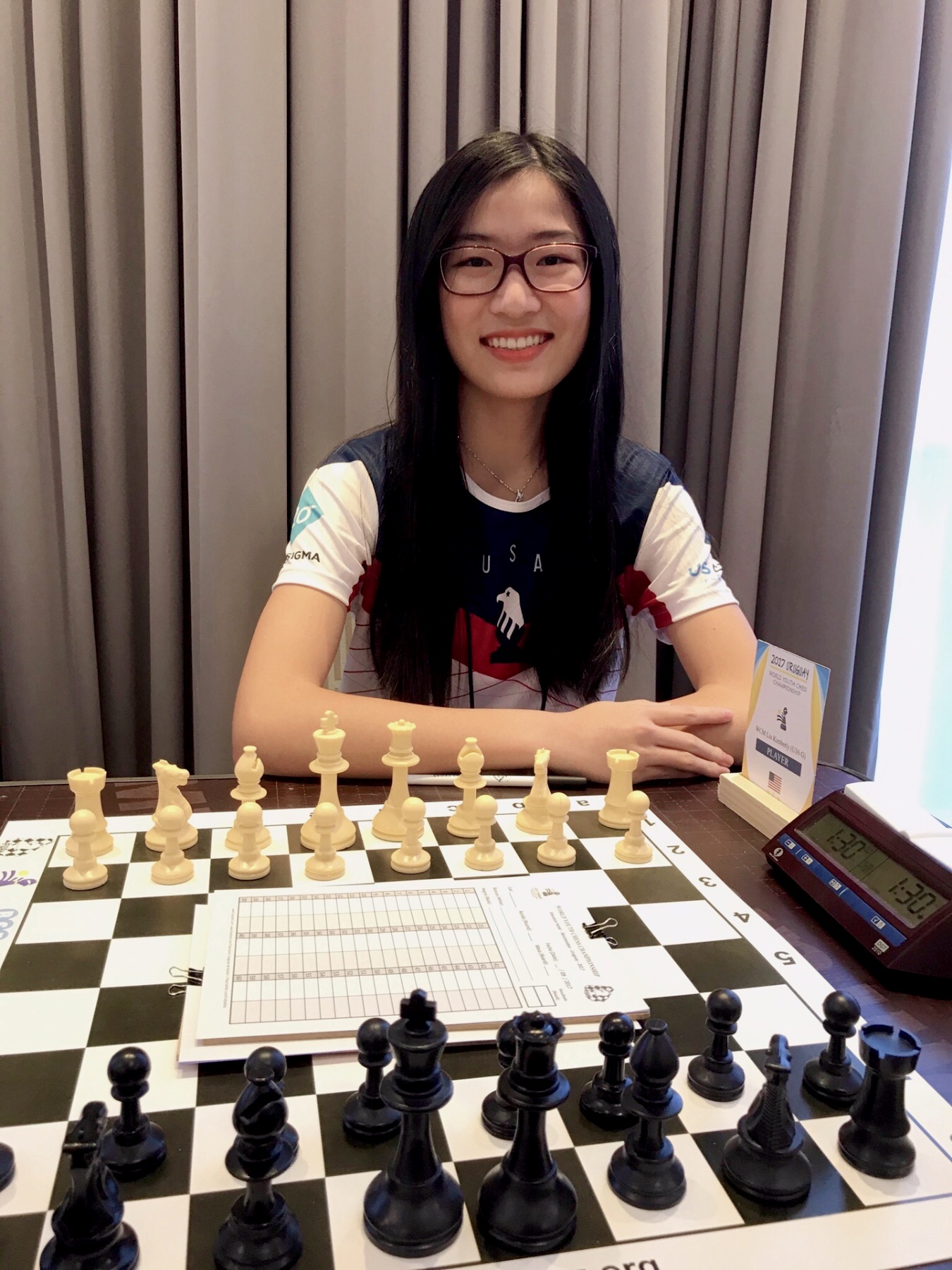 The U.S. Trust is a partner in the World Chess Hall of Fame in St. Louis. To date, the Hall has welcomed more than 115,000 visitors. As always, the St. Louis World Chess Hall of Fame staff is winning people over to chess.
These are some of our programs our contributors' support. Our causes provide a high-value return. Please browse our website or contact us at al@uschesstrust.org to find out more about the good work of the U.S. Chess Trust.
The U.S. Chess Trust doesn't have an office building or even an office. We work from home (even before COVID). We pay no full-time staff and no professional fund-raisers. Members of our board of directors donate significantly and take no compensation.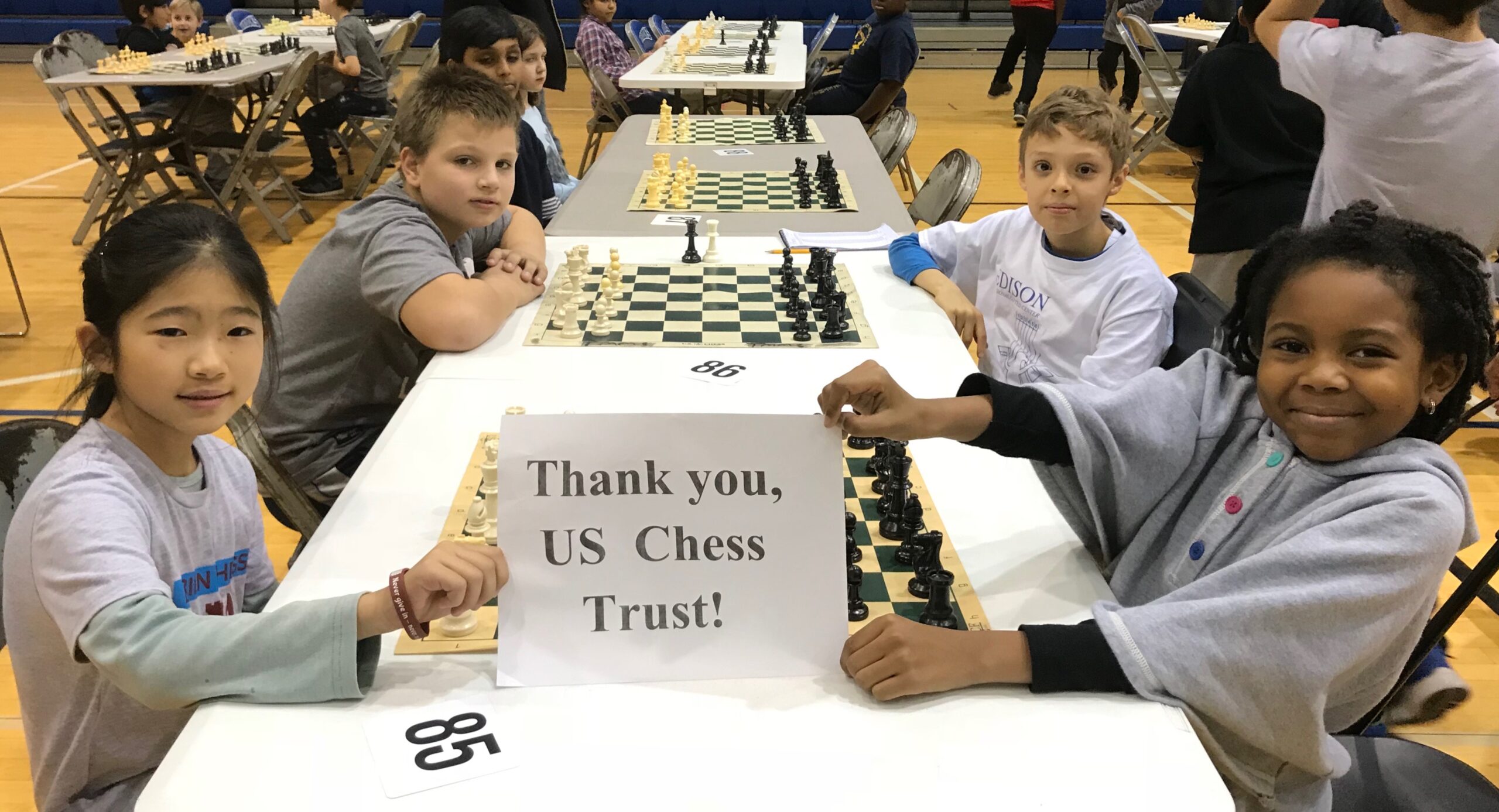 Harold Winston
Chairman
E. Steven Doyle
President
Myron Lieberman
Secretary
Leroy Dubeck
Treasurer

Al Lawrence
Managing Director
Formal Disclosure of Information about the U.S. Chess Trust
Financial and other information about US Chess Trust's purpose, programs and activities can be obtained by contacting its Managing Director at 289 Borden Road, Wallkill, NY 12589; Phone: 914-805-1115; website: www.uschesstrust.org, or for residents of the following states, as stated below. Florida: CH No. 15335. A COPY OF THE OFFICIAL REGISTRATION AND FINANCIAL INFORMATION MAY BE OBTAINED FROM THE DIVISION OF CONSUMER SERVICES BY CALLING TOLL-FREE, WITHIN THE STATE, 1-800-HELP-FLA OR AT www.FloridaConsumerHelp.com. REGISTRATION DOES NOT IMPLY ENDORSEMENT, APPROVAL, OR RECOMMENDATION BY THE STATE. Maryland: For the cost of postage and copying, from the Secretary of State. Michigan: MICS No. 60881. New Jersey: INFORMATION FILED WITH THE ATTORNEY GENERAL CONCERNING THIS CHARITABLE SOLICITATION AND THE PERCENTAGE OF CONTRIBUTIONS RECEIVED BY THE CHARITY DURING THE LAST REPORTING PERIOD THAT WERE DEDICATED TO THE CHARITABLE PURPOSE MAY BE OBTAINED FROM THE ATTORNEY GENERAL OF THE STATE OF NEW JERSEY BY CALLING (973) 504-6215 AND IS AVAILABLE ON THE INTERNET AT http://www.state.nj.us/lps/ca/charfrm.htm. New York: A copy of our most recently filed financial report is available from the Charities Registry on the New York State Attorney General's website at www.charitiesnys.com or, upon request, by contacting the New York State Attorney General, Charities Bureau, 28 Liberty Street, New York, NY 10005, or us at 289 Borden Road, Wallkill, NY 12589. You may obtain information on charitable organizations from the New York State Office of the Attorney General at www.charitiesnys.com or (212) 416-8401. Virginia: From the State Office of Consumer Affairs in the Department of Agriculture and Consumer Services, P.O. Box 1163, Richmond, VA 23218. Wisconsin: A financial statement of the charitable organization disclosing assets, liabilities, fund balances, revenue and expenses for the preceding fiscal year will be provided to any person upon request. CONTRIBUTIONS ARE DEDUCTIBLE FOR FEDERAL INCOME TAX PURPOSES IN ACCORDANCE WITH APPLICABLE LAW. REGISTRATION IN A STATE DOES NOT IMPLY ENDORSEMENT, APPROVAL, OR RECOMMENDATION OF US CHESS TRUST BY THE STATE.