November 2016
Dear Friends,
Gifts from a supportive community have made it possible for the US Chess Trust to provide the benefits of chess to more people in 2016—including more school kids and more veterans. Those benefits can widen their worlds, challenge their minds, and lead to their having better lives.
Children who are taught chess do better in school and better in life. Chess helps develop valuable reading, research, decision-making and social skills. It improves students' ability to concentrate. And more and more research, as well as actual experience, suggests that chess benefits the mental acuity of people of all ages.
With your help, in the coming year, the US Chess Trust Chess for Youth and Sets for Vets initiatives will supply more than 200 tournament sets and boards to start new programs and expand existing ones. Your donation will continue to make possible school programs for needy kids in New York, California, Illinois, Vermont, Florida, Wyoming and many other states across the country, as well as classes for veterans like the one in Chambersburg, Pennsylvania, that recently made the news. And your donation will support the prizes at the National Girls Tournament of Champions as well as, with the assistance of the National Scholastic Chess Foundation, the five $1,500 annual Scholar Chess Player Awards. With the help of Booz Allen Hamilton and Two Sigma, the US Chess Trust also makes possible the Final Four of College Chess.
Through generous donations from the events' namesakes, the US Chess Trust continues to support the Arnold Denker Tournament of High School Champions and the Dewain Barber Tournament of K-8 Champions. The US Chess Trust Samford Fellowship gives developing US chess players a stipend and training expenses to give them a chance to reach their full potential. It's certainly working! Four of the five players on this year's gold-medal winning USA Olympiad team were Samford Fellows, including current fellow GM Wesley So. GM Irina Krush, first board on our women's team, was also a Samford recipient, as well as team coach, GM Robert Hess. The Trust also selects and supports the induction of our most accomplished players and writers into the US Chess Hall of Fame in St. Louis.
Those are some of our programs. We know there are lots of causes and lots of other uses for the money we're asking you to donate. But we hope you agree that our causes provide a high-value return. Members of our board of directors take no compensation. Of course your donations are tax deductible, and you can earmark them for your favorite programs. We welcome donations to honor the memory of friends and loved ones. You'll get a letter of thanks that will also serve as tax documentation, and you'll see your support recognized on our website. Or give to us through the Combined Federal Campaign— our ID number is 10212.
Please help us help others to enjoy the benefits of chess. For your convenience, we've included a response coupon and return envelope.
Sincerely,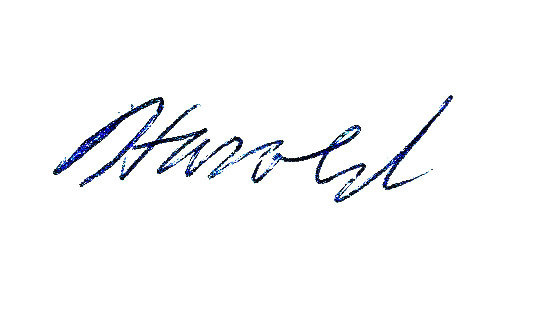 Harold Winston,
Chairman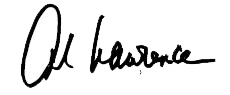 Al Lawrence,
Managing Director
P.S.
Please join us in bringing the benefits of chess to people of all ages, all over the USA, by making your tax-deductible donation today!