Chess Olympiad R2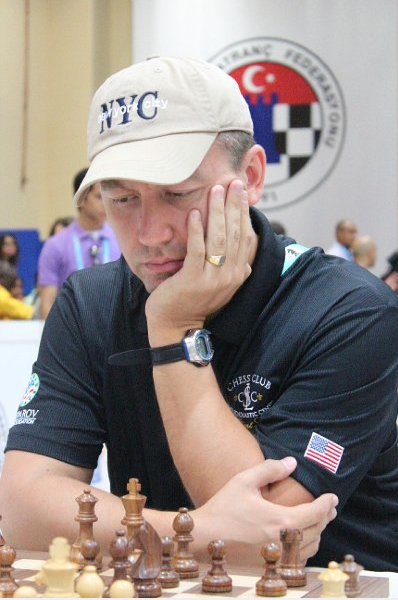 FIDE.com
Ukraine, the defending champion defeated Qatar with a 3-1 score despite the loss by first board GM Vassily Ivanchuk to GM Mohamad Al-Modiahki. Ivanchuk was slightly better with black but he carelessly allowed the enemy queen to sneak into the back rank. Ivanchuk immediately resigned, not declining attempts to seek compensation for the piece.
Videos produced by Vijay Kumar Chessdom.com and Robert Fontaine
The United States bested Lithuania by 3,5-0,5 after Hikaru Nakamura finally broke down the stubborn resistance of Grecian GM Vidmantas Malisauskas in a marathon 107-moves long game. Hikaru once again proved why he is a cerebral assassin.
Azerbaijan had no difficulty dispatching their Irish opponents, however the young talent FM Ryan Rhys Griffiths managed to steal the only draw for his team in the game against the seasoned Azeri GM Rauf Mamedov.
Official website / Pairings and results / Videos / Photos / Live games with analysis
France and India defeated Peru and Turkey 2016 respectively, by a 3-1 score. Poland cleanly swept Costa Rica 4-0, while China took 3,5 points against Italy, with Wang Hao defeating the young Italian-American phenom Fabiano Caruana on the top board.
Russia allowed two quick draws against Greece, but they continued pushing with the white pieces on the remaining two boards. Both Grischuk and Jakovenko were successful and Russia finished the day with a 3-1 victory.
England defeated Brazil by a narrow margin thanks to the full point of Nigel Short, while the remaining three games were drawn. The same scenario was seen in Germany – Georgia, only this time the executioner was Arkadij Naiditsch.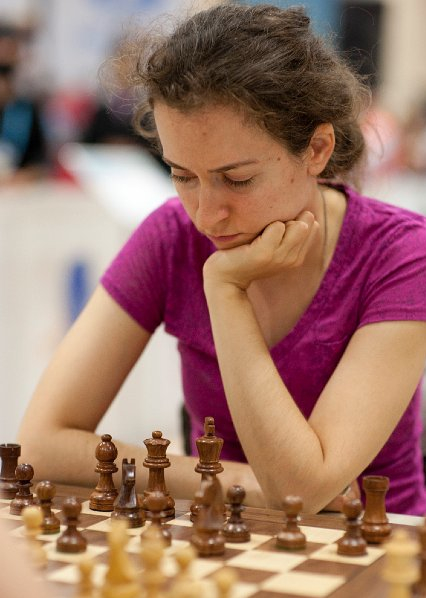 Multiple teams in the Women's section swept past their opponents with perfect scores – China bested Sweden, while leaving the World Champion Hou Yifan on the bench for the second day in a row; Georgia vs Belgium; and Poland vs Venezuela.
In a stunning game, Brazilian WFM Vanessa Feliciano Ebert held European champion Valentina Gunina to a draw but it was not enough to help her team as Brazil fell to the Russian ladies 3,5-0,5.
Former U.S. Champion Anna Zatonskih rested today while her team mates handed Estonia a defeat by a score of 3,5-0,5. In an Asia-Pacific match-up, India won against Australia with the same score.
The Bulgarian team miscalculated and underestimated their Indonesian opponents. With the top Bulgarian lady and former World Champion Antoaneta Stefanova resting, the wily Indonesian team seized advantage of her absence and tied the match.
The top rated competitor in the Women's Olympiad, Anna Muzychuk of Slovenia, entered the battlefield today to contribute to her team's 2,5-1,5 victory against The Philippines.