GM Timur Gareev Defeats 29 in Blindfold Simul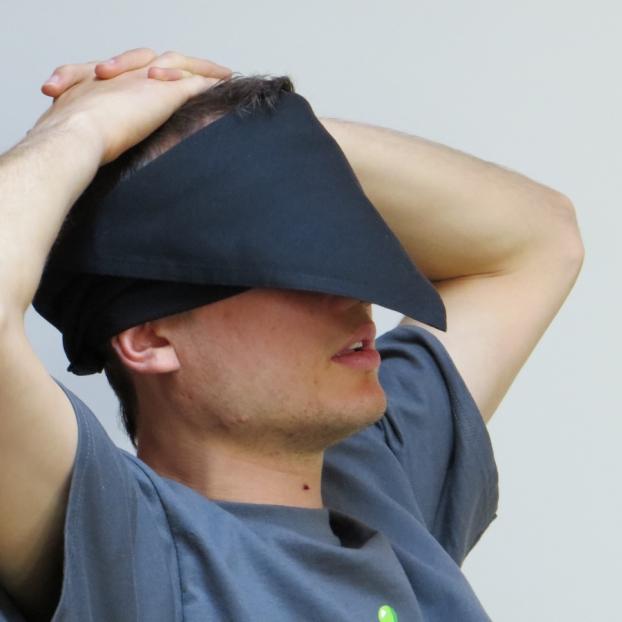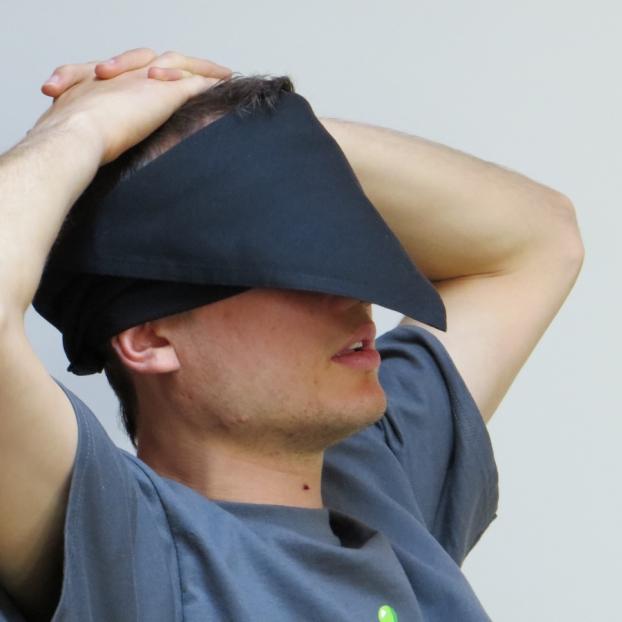 By Mike Wilmering
SAINT LOUIS (May 1, 2013) — It took 10 hours and 39 minutes for Grandmaster Timur Gareev to topple the final king and leave the chess community in Saint Louis dazed and amazed.
On Tuesday, GM Gareev put on a 33-board blindfolded simultaneous exhibition at the Chess Club and Scholastic Center of Saint Louis, scoring 29 wins, four draws and zero losses.
The field, composed entirely of Saint Louis Chess Club members, had an average USCF rating of 1363, and featured two experts, three class A players (1800-1999) and five class B players (1600-1799).
CCSCSL Executive Director Tony Rich (USCF 2020) was the highest-rated player in the field and one of only four players to draw the blindfolded virtuoso.
"It was a truly an amazing experience to witness this remarkable display of concentration and memory," Rich said.
GM Gareev is working toward setting a new blindfold simul world record of 64 boards before the end of 2013. The date for the record-breaking simul is tentatively set for December 21 on the Hawaiian island of Oahu.
After switching federations from Uzbekistan to the U.S., he will be competing in his first-ever U.S. Championship. He enters the tournament as the No. 2-rated player in the field, second only to GM Gata Kamsky.
The 2013 U.S. Championship and 2013 U.S. Women's Championship will be held simultaneously May 2 through May 13.
The participating players, their board numbers, and their current USCF ratings are as follows (the * denotes the players that played GM Gareev to a draw):
August Meyer: 987
Steve Mislich: 1642
Lou Cotton: unr.
Ben Boaz: 1269
Joe Wojcki: 1817
Richard Pack: 1881
Ken West: 1269
Sal Falcone: unr.
William Little: 1515
Ed Protzel: unr.
Joe Baur: unr.
Tim Baur: 487
Abdul Shakoor: 1176
Diamond Shakoor: 1259
Micah Losee: 1770
Julian Proleiko: 1735
Josh Cardenas: 1334
Jim Smith: 739
Preethi Kembaiyan: 1228
Yizheng He: 1160
Adam Eubanks: 1321
Justin Hull: 1673
Sathya Anand: 1423
Katie Stujenske: 544
Willy Kane: 1871
Alex Marler: 2012
Adonis "Mark" Reddick: 1548
Tony Rich: 2020
Sarah Crawford: 476
Jonathan Lake: 581
Richard Pointer: 1594
Brian Jerauld: 1762
Ben Simon: 1437
REPLAY GAMES: 33 PLAYER BLINDFOLD SIMUL, SAINT LOUIS CHESS CLUB
The average was derived from the 29 rated players with the four unrated players omitted from the calculations. Of the four unrated players, only Ed Protzel is not a current USCF member.
The 2013 U.S. Championship and 2013 U.S. Women's Championship will be held simultaneously May 2 through May 13. This marks the fifth consecutive year that each of these prestigious events will be held in Saint Louis.
The opening ceremony takes place on May 2, and the first round for both events will kick off at 1 p.m. CT on May 3.
Also, fans of the U.S. Chess Championships can participate in Fantasy Chess for free by visiting: http://www.uschesschamps.com/2013-fantasy-chess. The grand prize is round-trip airfare for two from anywhere in the continental U.S., two nights hotel, a private dinner with GM Yasser Seirawan and two private lessons with Seirawan as well.