Success for Texas Tech University At The Final Four!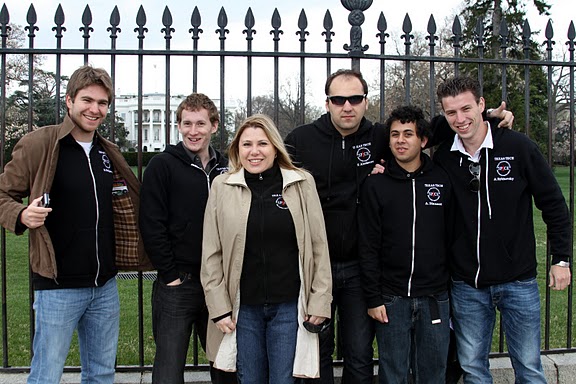 2011 College Chess Final Four
The U.S. Chess Trust is one of the proud sponsors of this important University event.
Thanks to your contributions, we can continue to sponsor events such as these and others.
This event took place in Washington, DC from April 1-3. It was the strongest College Chess Final Four in history. Congratulations to the winners!
Participants:
Texas Tech:  GM Davorin Kuljasevic, GM Andre Diamant, GM Anatoly Bykhovsky, IM Istvan Sipos, SM Faik Aleskerov
UTB:  GM Timur Gareev, GM Axel Bachmann, GM Mauricio Flores, IM Max Cornejo
UMBC:  GM Leonid Kritz, GM Sergey Erenburg, GM Giorgi Margvelashvili, IM Sasha Kaplan, WGM Sabina Foisor
UTD:  GM Alejandro Ramirez, GM Ioan Cristian Chirila, GM Julio Sadorra, IM Marko Zivanic, IM Salvijus Bercys, IM Puchen Wang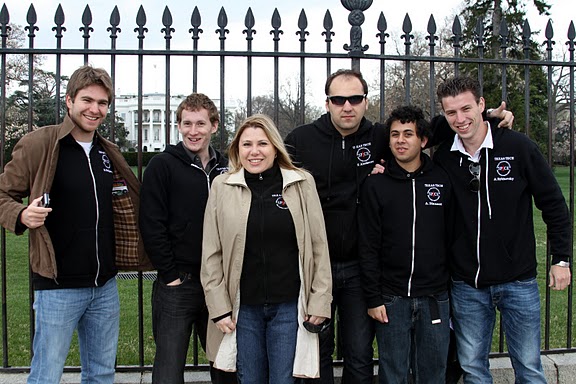 "Texas Tech Prevails in Final Four of Chess"
www.uschess.org
By Jamaal Abdul-Alim
April 3, 2011
Herndon, VA– "In a groundbreaking victory that literally hinged on the last match of the last round of a collegiate tournament known as the "Final Four of Chess," underdog Texas Tech University clinched the title over the weekend for best college chess team in the nation.
Comprised of three GMs and one IM and coached by GM Susan Polgar, the Texas Tech Knight Raiders Chess Team bested long time exclusive dominators of the tournament — the University of Maryland, Baltimore County (UMBC) and the University of Texas at Dallas (UTD) — in a two-day, three-round tournament held here April 2 and 3.
The University of Texas at Dallas (UTD) came in second place with a total of 6.5 points, followed by the University of Texas at Brownsville and Texas Southmost College (UTBTSC) with 6 points and defending champions, the University of Maryland, Baltimore County, (UMBC) with 4.5 points.
The upset win not only means that Texas Tech gets to bring home the Final Four tournament's prestigious President's Cup and all that it symbolizes home to Lubbock, TX.
It also means the players — GMs Anatoly Bykhovsky, of Israel, Davorin Kuljasevic, of Croatia, Andre Diamant, of Brazil, IM Istvan Sipos, of Hungary and Faik Aleskerov, of Azerbaijan — will be given top consideration for any summer internships for which they might qualify at international strategic and technological firm Booz Allen Hamilton, a Virginia-based defense contractor that sponsored and hosted the Final Four tournament, as well as a simul by GM Ray Robson and a scholastic chess tournament for area students." >>> READ THE FULL STORY
"All of the third-round draws made the last game in progress — the one on Board 7 — the most critical. If UTD's IM Salvijus Bercys, who had already won his first two games, won this particular game, UTD would have taken the title. Instead, GM Axel Bachman, of the University of Texas at Brownsville, won in the endgame with the advantage of an extra pawn." REPLAY THE GAME BELOW.
Related Stories: Read more about this event!