U.S.A. – China Match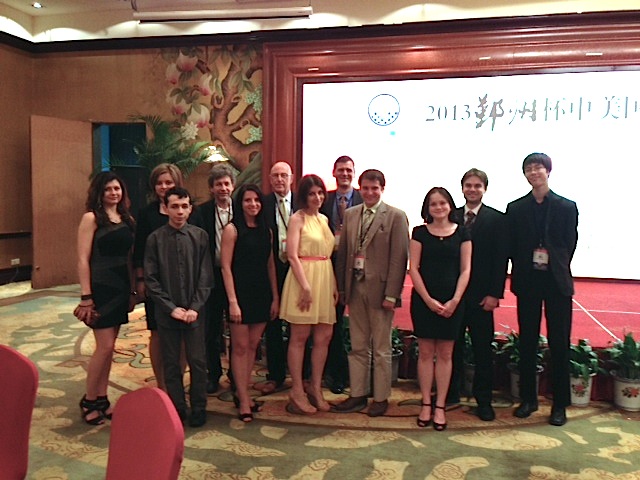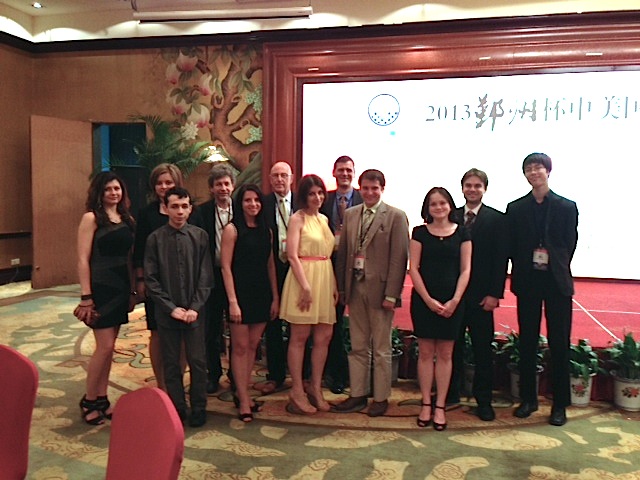 The Chinese Chess Federation invited the United States to send a five person men's team and a five person women's team to compete in a China – USA match from July 18 – 28 in Ningbo, China.
Beatriz Marinello helped arrange the match and IM John Donaldson selected the members of the teams. The Marshall Chess Club of New York City managed and coordinated the event and sent its Executive Director, Dr. Marcus Fenner, as Head of Delegation and Stuart Chagrin, its President, as Captain.
The members of the men's USA team are: Ray Robson (FIDE rating 2628), Sam Shankland (2599), Gregory Kaidanov (2577), Alex Lenderman (2548) and Yuri Shulman( 2542). The women's USA team is: Tatev Abrahamyan (2316), Sabina Foisor (2281), Iryna Zenyuk (2250), Alisa Melekhina (2216) and Victorija Ni (2173).
The Chinese men's team is Wang Yue (2705), Zhou Weiqi (2616), Wen Yang (2593), Xiu Deshun (2556) and Lu Shanglei (2536) and the members of the impressive Chinese women's team are Ju Wenjun (2531), Tan Zhongyi (2478), Guo Qi (2446), Ding Yixin (2432) and Wang Jue (2399).
The players compete for a prize fund of $50,000 ($30,000/men, $20,000/women) which will be divided 60%/winner, 40%/runner-up. Mr. Jim Eade and the Marshall Chess Foundation helped to make this important match possible.
Each member of the men's USA team will play one slow game and two rapid games against each Chinese player for a total of 15 games. The women's match follows the same format.
The matches will be contested at the spectacular New Century Grand Hotel in Ningbo. The elaborate and festive opening ceremony and banquet was held on Thursday, July 18 and the first slow game will be on July 19.
All games are available at http://sports.sina.com.cn/go/chesslive.html . Live transmission starts at 2 a.m. EST.