U.S. Championship, U.S. Women's Championship Finals Begin Tomorrow
(Video Clip) Second finalist, Yury Shulman, on beating Hess and his new baby born.
By FM Mike Klein
After much talk of the youth movement at the 2011 U.S. Championship, the veterans will have the final say. GM Yury Shulman won the second game of the two-game tiebreak today against teenage GM Robert Hess, setting up a repeat of last year's final with GM Gata Kamsky. At the 2010 Championship, Kamsky defeated Shulman in a one-game draw-odds playoff, which ended in a draw, giving Kamsky the title. This year, the two will play a two-game match, starting Tuesday, under classical time controls.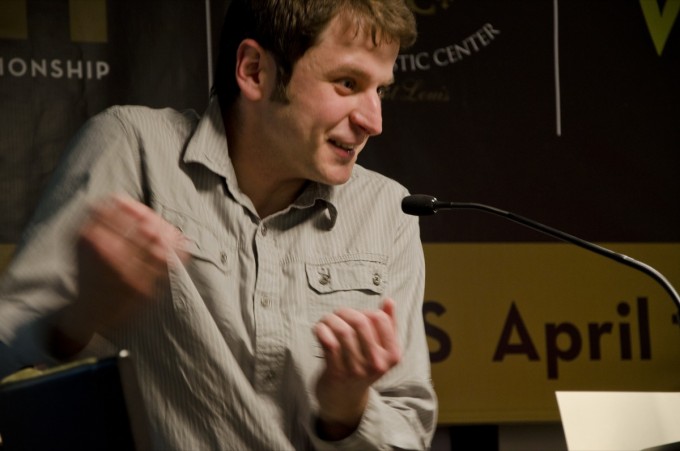 The loss was Hess' first of the tournament and follows a series of three draws against Shulman. They drew two games in the last two days and added a third during the first rapid game today. "To Yury's credit, he played really well," Hess said.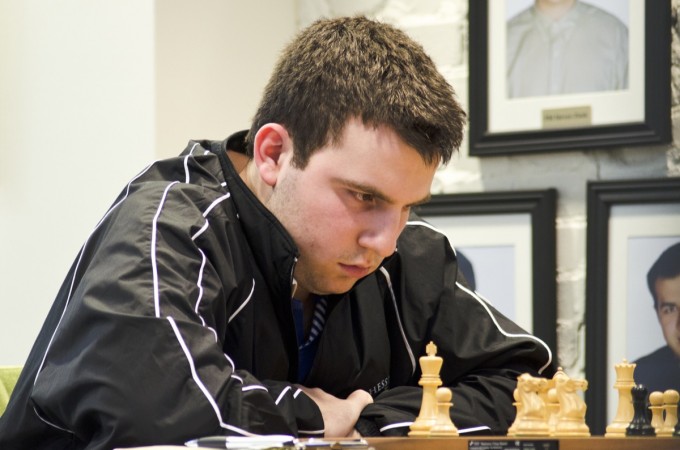 Hess' tournament is not over. He will play fellow 19-year-old GM-elect Sam Shankland in a similar match for third place. Shankland lost to Kamsky yesterday which gave Kamsky the day off today.
In the U.S. Women's Championship, one player got through to the finals in the rapid games, while another had to go past even that. WFM Tatev Abrahamyan won both her games today against WGM Camilla Baginskaite to advance to the finals. Yesterday she won the second of two games against Baginskaite just to earn the right to advance to today. "I don't know how that happened!" Abrahamyan said of her three consecutive wins. "After I lost (Saturday) I sort of relaxed." She was asked if she was now the torch-bearer for the young players remaining in the tournament. "I didn't know I'm still in the 'young' category, but that's good to know!" Abrahamyan is 23. She is the youngest woman still remaining in the field.
IMs Irina Krush and Anna Zatonskih split their head-to-head match with one win each, and required a final Armageddon match to decide a winner. The two entered secret bids to determine colors and starting times. Krush bid 45 minutes, the maximum allowable, all but securing her chance to play White. Zatonskih bid much lower – 27 minutes – and earned the right to pick Black with draw odds. The two repeated their previous two games with the same colors, until Zatonskih used the prepared move 13…Nd3+ to force off a few pieces. "Psychologically it would be difficult to play opposite-colored bishops," Zatonskih explained. Krush's central advance never materialized and she eventually found her king in the middle of the crossfire. "With this match it seems whoever gets the better position loses," said GM Hikaru Nakamura. After move 35, there was nothing left and Krush resigned, giving Zatonskih the right to challenge Abrahamyan for the national championship.
In tomorrow's finals, colors were drawn randomly by IA Carol Jarecki. Kamsky will take White against Shulman and Abrahamyan will have White versus Zatonskih. In the third-place games, it will be Shankland-Hess and Baginskaite-Krush. All players will switch colors for Wednesday's games, with Thursday set aside for any necessary tiebreaks. The awards ceremony will be Thursday night.
To follow the games and commentary live, visit www.uschesschamps.com at 2 p.m. local, 3 p.m. Eastern.
Photos by JStrand, licensed under a Creative Commons Attribution-ShareAlike license.