U.S. Chess Trust Managing Director Position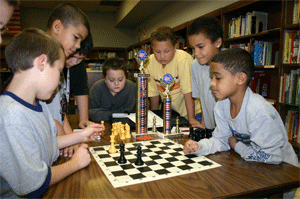 Barbara DeMaro is retiring from her long time position of Managing Director (MD) of the charitable US Chess Trust. We are now looking to contract out the position.
The primary focus of the Trust is to provide assistance to low income programs, such as Title 1 schools, in order to help them establish chess programs.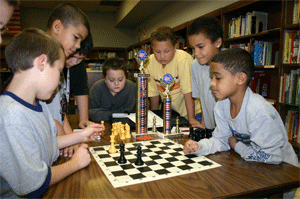 The Trust also actively supports scholastic chess programs in general. The Trust's newest focus is on how chess can be used to combat cognitive disabilities due to aging.
The MD position is considered part-time and is compensated at 25K/yr., with the potential to earn more based on fund raising performance. Along with fund raising, there are a number of administrative duties including:
making sure all appropriate forms are correctly filed for IRS, Massachusetts, CFC, and other organizations (Florida? Orange County?)
sending out the annual mailing and processing donations from the mailing
acknowledging donations
administering the Samford fellowship program (including obtaning names and addresses of fellows and making sure checks are sent on time)
handling the chess sets distribution (including obtaining a source and taking care of requests)
making sure any other needed checks are written (for example for half my expenses at Hall of Fame inductions, for half of inductee expenses if there are live inductees)
actively participating in Annual Meeting and arranging for telephone hookup
attending Denker-Barber closing ceremony and writing needed checks
-administering Denker-Barber program during the year (former award winners sending in documentation of college attendance)
dealing with phone calls and correspondence
dealing with Trustee inquiries
making sure payments to USCF are made on time
administering the Scholar Chessplayer program in terms of getting checks to awardees
accounting duties
If interested, please send a resume to jeade@uschesstrust.org and hwinston@uschesstrust.org.