US Chess Trust Chair and Former US Chess President Harold J. Winston Has Died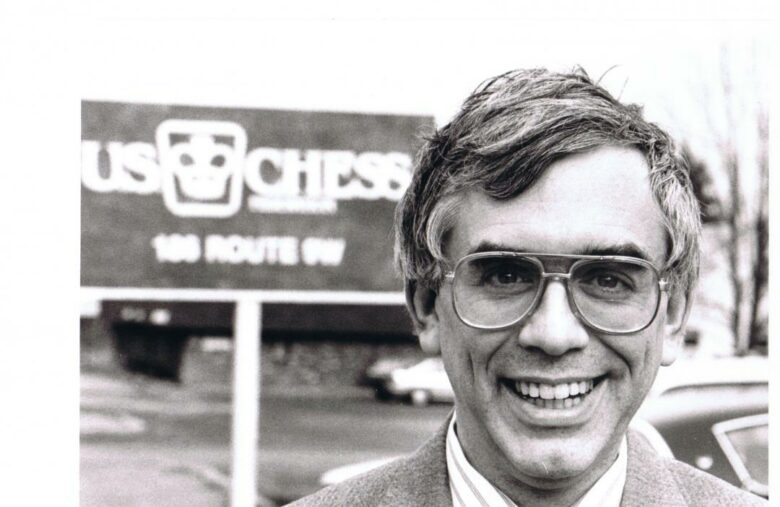 Harold Winston (US Chess archives)
US Chess has learned that Harold J. Winston, a giant in the history of the governance of the US Chess Federation, has died.
Winston served as the US Chess President from 1987-1990 along with nine years on the Policy Board, and more than thirty years time as the chairman or co-chairman of the Bylaws Committee. He was instrumental in democratizing our governance structure.
Winston also served as the chairman of the US Chess Trust since 2000.
CLO will have a fuller appreciation of Winston's life and accomplishment in the coming days; until then, here are some reactions from US Chess leadership and members:
"Harold's contributions to US Chess are a lifelong body of work from a person who loved the game and this organization through his very final days." – Mike Hoffpauir, President, US Chess
"Many people cross the chess board. Some find a moment of glory and move along. Others struggle and fall by the way or get disrupted due to life and family.
But Harold through it all since 1968 attended every US Open and delegates meeting. He served as President and went on to fundraise in his post career work for youth and the Hall of Fame and Museum.
A good man and a great member and leader."
I have no doubt that he is organizing a chess club in Heaven and making sure the bylaws are perfect and everyone is treated fairly." – E. Steve Doyle, former President, US Chess and President, US Chess Trust
Link to entire announcement: https://new.uschess.org/news/former-us-chess-president-harold-j-winston-has-died
(From the Chicago Sun Times) — Harold Winston, public defender's supervisor who also led U.S. Chess Federation, dead at 75
The Naperville resident had been a frequent college chess opponent of future 'Game of Thrones' author George R.R. Martin, who featured an archrival in his story 'Unsound Variations.'
By Maureen O'Donnell Apr 7, 2021, 5:30am CDT
As a chess team captain at the University of Chicago in 1968, Harold Winston won a decisive match that clinched the national and Pan-American championship.
Among his college chess rivals was George R.R. Martin, the future "Game of Thrones" author who wrote of a certain archrival in his short story "Unsound Variations."
Martin "put him in a story as 'Hal Winslow,'" said Mr. Winston's wife, Dr. Carol Weinberg.
Winslow was the rumpled, clipboard-carrying U. of C. chess team captain in "Unsound Variations" who also shares Mr. Winston's initials.
"It was never easy between U. of C. and Northwestern," a character in the Martin story says. "All through my college years, we were the two big Midwestern chess powers, and we were archrivals. The Chicago captain, Hal Winslow, became a good friend of mine, but I gave him a lot of headaches."
A representative of Martin said the author was unavailable.
"They played chess together in the college leagues, and you read the passage, and you know it's Harold — with the clipboard, a little bit disheveled," said Al Lawrence, managing director of the U.S. Chess Trust charity. "There's too many hints to deny."
Mr. Winston, who chaired the U.S. Chess Trust and was a supervisor in the Cook County public defender's office, died of heart failure in February at 75. He was a Naperville resident.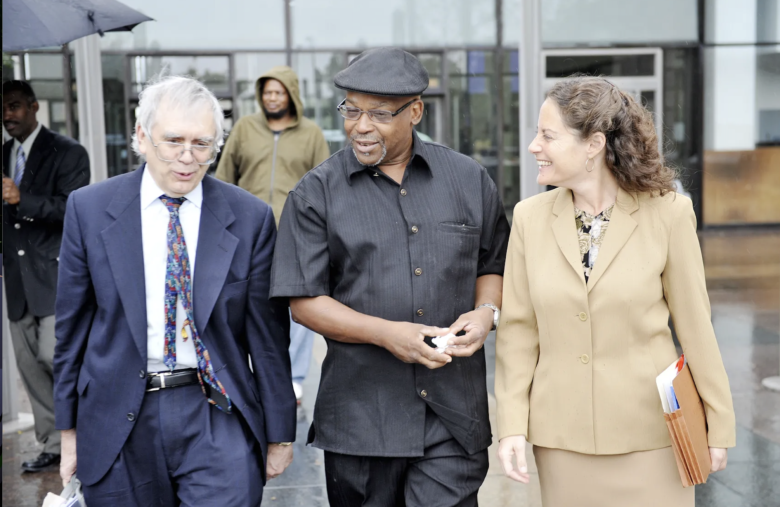 From 1987 to 1990, he was president of the trust's parent organization, the U.S. Chess Federation, the governing body for chess in America.
Mr. Winston put his knowledge of openings, gambits and endgames to use while fighting to overturn convictions and win new trials for defendants as a supervisor in the public defender's office, where he worked since 1991.
"He knew both strategy and tactics," said Robert C. Drizin, an assistant public defender. "I referred to him as the grandmaster of post-convictions — like a chess player who's always thinking of moves ahead."
"Harold was a giant in chess," Lawrence said. "Many of those in our realm of 64 squares and a ticking clock — where the debates only seem like life and death — had little knowledge of Harold's prominence in the world of real life-and-death arguments. He won new trials for people convicted of murder in at least seven separate cases." Read the entire article on the Chicago Sun Times >>