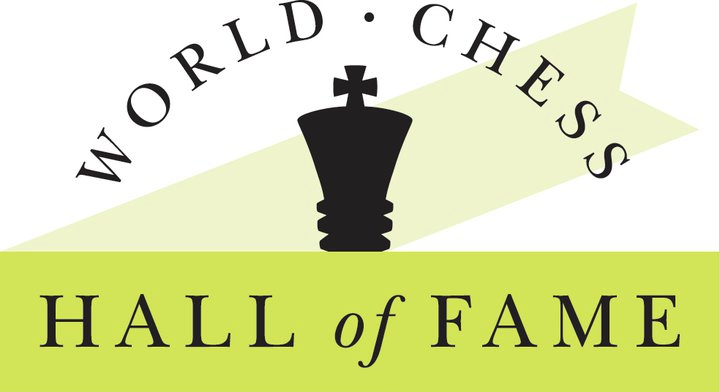 Maya Chiburdanidze
(1961–Present)
World – Inducted 2014
Maya Chiburdanidze's introspective, exceptional play earned her a place at the top of women's chess from a young age. In 1977, she won the U.S.S.R. Women's Chess Championship. The following year she defeated Nona Gaprindashvili in the Women's World Chess Championship, becoming the new World Champion at age seventeen. Chiburdanidze would defend her title four times, finally losing it in 1991 to Xie Jun. A pioneer in women's chess, in 1984 Chiburdanidze become only the second woman to earn the title of Grandmaster. Additionally, she was a member of the Soviet and later Georgian women's teams that dominated the Women's Chess Olympiads through the 1980s and 1990s, winning nine team gold medals and four individual gold medals on Board 1.
Elizaveta (Elizabeth) Bykova
(1913–1989)
World – Inducted 2013
Elizaveta Bykova's strong play not only led her to become one of the first FIDE Woman International Masters in 1950, but it also earned her the title of FIDE's Woman Grandmaster in 1976. Born in the Russian village of Bogolyubovo, Bykova moved to Moscow when she was twelve years old and began to play chess competitively at age fourteen. She began winning tournaments in the 1930s, earning first place in the Moscow Women's Chess Championship in 1938.
Bykova's skill won her the Soviet Women's Chess Championship title in 1946, 1947, and 1950. Over the next decade, she gained renown on the world stage through her victory over a fellow Soviet player Lyudmila Rudenko in the Women's World Championship match in 1953. She lost her title to another Soviet player, Olga Rubtsova, in 1956, but became the first woman to regain the title after a loss in 1958. She successfully defended her title from a challenge by Kira Zvorykina in 1960, but two years later, Nona Gaprindashvili defeated her. Passionate about women's chess, Bykova also wrote three books about Vera Menchik, Soviet women chess players, and the Women's World Championship. She also promoted chess through lectures and the organization of tournaments.
Mikhail Chigorin (Tchigorin)
(1850–1908)
World – Inducted 2013
Mikhail Chigorin (Tchigorin) popularized chess in Russia through his skill as a player, his writings and lectures, and his efforts to establish chess organizations in his home country. Though he learned the game in his teens and began playing competitively in his twenties, his enthusiasm for the game quickly grew. He rose to the top of the Russian chess scene in the 1870s, securing his position with a win in an 1879 tournament of the country's best players.
During the following decades Chigorin participated in tournaments featuring the best players of his day. Known as one of the first great Russian players, Chigorin contested two world championship matches with the renowned Austrian player William Steinitz in 1889 and 1892, but was not victorious. In 1893, he drew a match against the talented German player Siegbert Tarrasch in St. Petersburg. Chigorin took second place at a tournament at Hastings in 1895, though he defeated the tournament's winner, Harry Nelson Pillsbury. He won the first three All-Russian Masters' Tournaments, which were held in 1899, 1901, and 1903. An expert in the Evans Gambit and the King's Gambit, Chigorin edited the influential chess magazine, Shakhmatny Listok (Chess Sheet), from 1876–1881 and is famed as the founder of the Russian school of chess.
Nona Gaprindashvili
(1941–Present)
World – Inducted 2013
Born in Zugdidi, Georgia, Nona Gaprindashvili began playing chess at the age of five. Seven years later, she moved to Tblisi, where she trained with Georgian grandmasters. Her shrewd, aggressive play won her great success early in her career. In 1961, she won the Women's Candidates Tournament. The following year, she challenged Elizaveta Bykova in the Women's World Championship and won. Her victory in this tournament brought her fame and made her a symbol of regional pride in Georgia. Nona Gaprindashvili went on to win the Women's World Championship four more times. Three of these matches were against Alla Kushnir, while the last was against Nana Alexandria, a fellow Georgian. In 1978, Nona lost her title to another Georgian player, Maya Chiburdanidze.
Gaprindashvili is a pioneer in women's chess—in 1978 she was the first woman to be awarded the title of Grandmaster by FIDE. She earned this distinction for her impressive performance in the 1977 Lone Pine International Tournament, where she shared first place and defeated four grandmasters. Gaprindashvili's dominance in women's chess also led her to victories in the Women's Soviet Chess Championship in 1964, 1973, 1981, 1983, and 1985. Additionally, she was a member of the Soviet Women's Chess Olympiad team eleven times from 1963 to 1990—the team's mastery of the game earned them victory many times through the 1980s. In 1992, she was a member of the Georgian Women's Chess Olympiad team. Nona is still active in the chess world. In 2009, she placed first in the World Senior Women Chess Championship.
(1906-1944)
World – Inducted 2011
The world's first women's chess champion, Vera Menchik was born in Russia in 1906, learned chess at age 9, and moved to England as a teenager in 1921. Over the course of her career, she competed for Russia, Czechoslovakia, and England. She became the first Women's World Champion in 1927, and successfully defended her title six times over the next 17 years. She would lose only one game over the course of these seven championship tournaments.
Menchik defeated many men in tournament play, including Max Euwe and Samuel Reshevsky. They and other notable players she beat became members of what was known as the "Vera Menchik Club." From 1929 onward, she was a fixture at Hastings Congress tournaments, as well as at other international competitions. One of her greatest successes was at Ramsgate 1929, when she tied for second with Akiba Rubenstein just a half-point behind Jose Raul Capablanca and ahead of her teacher Géza Maróczy. She won matches against Jacques Mieses in 1942 and Sonja Graf in 1934 and 1937. Menchik's career was cut tragically short when she, her two sisters, and their mother were killed in a V-1 rocket bombing raid at their South London home in June 1944. The Women's Olympiad trophy is known as the Vera Menchik Cup in her honor.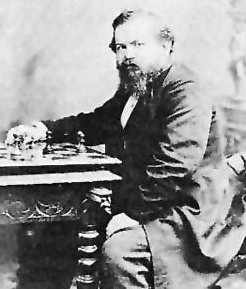 Wilhelm (William) Steinitz (May 17, 1836 – Aug. 12, 1900)
Country: Austria-Hungary, Kingdom of Bohemia, United States
World Chess Champion: 1886 – 1894
Inducted Into World Chess Hall of Fame (2001)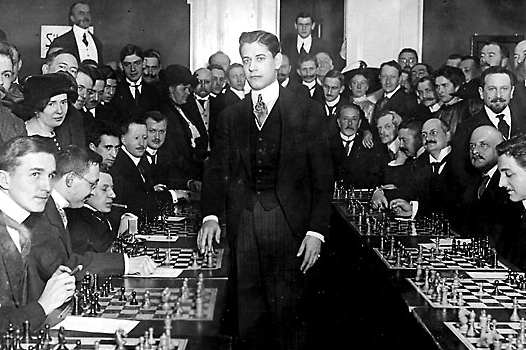 José Raúl Capablanca (Nov. 19, 1888 – Mar. 8, 1942)
Country: Cuba
World Chess Champion: 1921 to 1927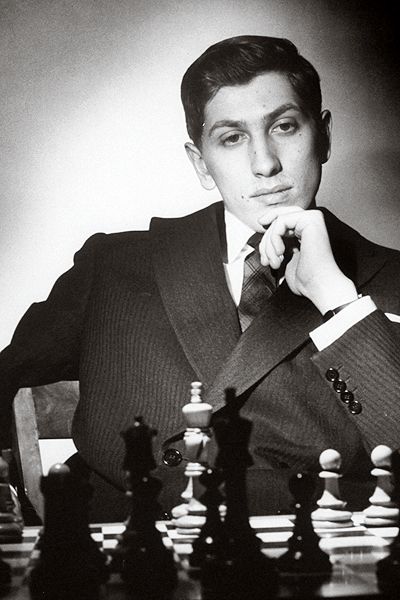 Robert (Bobby) James Fischer 03-09-1943-01-17-2008
Country: United States
World Chess Champion: 1972 – 1975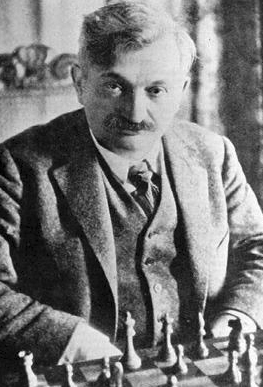 Emanuel Lasker (Dec. 24, 1868 – Jan. 11, 1941)
Country: Germany
World Chess Champion: 1894 -1921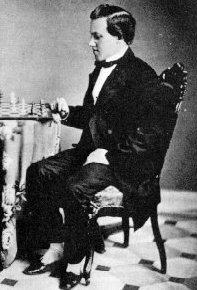 Paul Charles Morphy (Jun. 6, 1837 – Jul. 10, 1884)
Country: United States
Inducted Into World Chess Hall of Fame (2003)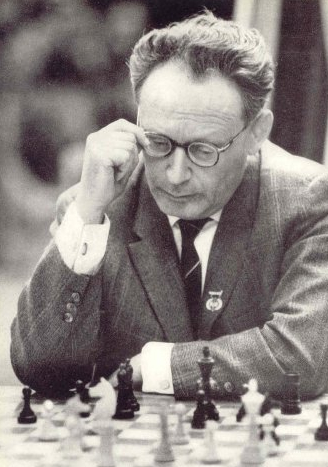 Mikhail Botvinnik (Aug. 17, 1911 – (May 5, 1995)
Country: Soviet Union (RSFSR)
World Chess Champion: 1948 – 1957; 1958 – 1960; 1961 – 1963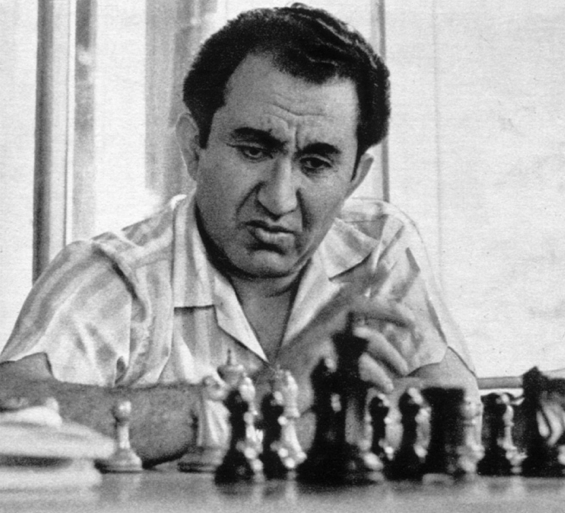 Tigran Petrosian (Jun. 17, 1929 – Aug. 13, 1984)
Country: Soviet Union (Armenian SSR)
World Chess Champion: 1963 – 1969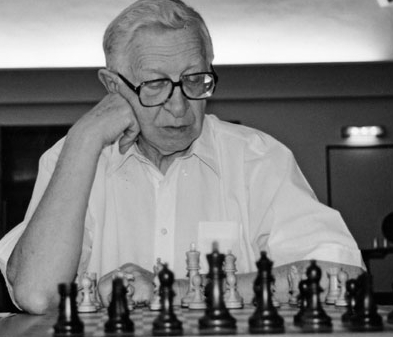 Vasily Smyslov (Mar. 24, 1921 – Mar. 27, 2010)
Country: Soviet Union (RSFSR)
World Chess Champion: 1957 – 1958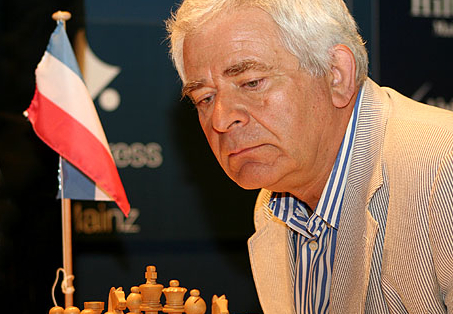 Boris Spassky (Born Jan. 30, 1937)
Country: Soviet Union (RSFSR)
World Chess Champion: 1969 – 1972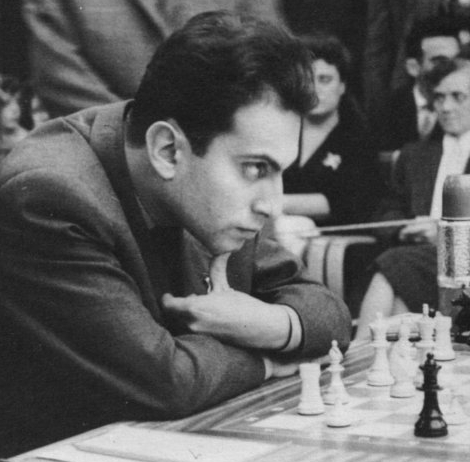 Mikhail Tal (Nov. 9, 1936 – Jun. 28, 1992)
Country: Soviet Union (Latvian SSR)
World Chess Champion: 1960 – 1961
Inducted Into World Chess Hall of Fame 2004
Alexander Alekhine (Oct. 31, 1892 – Mar. 24, 1946)
Country: France, Russia
World Chess Champion: 1927 – 1935; 1937 – 1946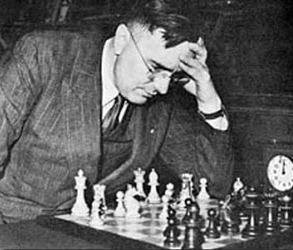 Machgielis (Max) Euwe (May 20, 1901 – Nov. 26, 1981)
Country: Netherlands
World Chess Champion: 1935 – 1937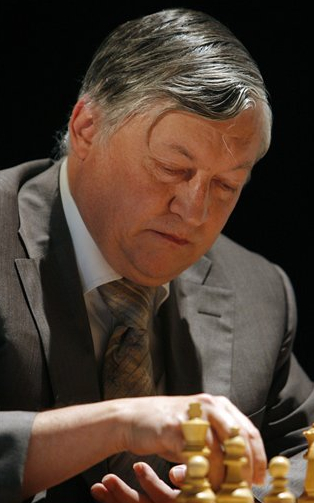 Anatoly Karpov (Born May 23, 1951)
Country: Soviet Union (RSFSR)
World Chess Champion: 1975 – 1985
FIDE World Chess Champion: 1993 – 1999
Inducted Into World Chess Hall of Fame 2005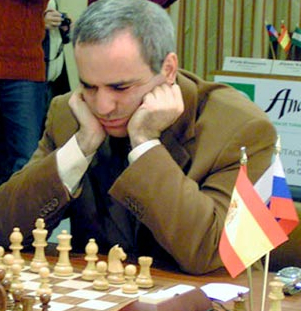 Garry Kasparov (Born April 13, 1963)
Country: Soviet Union (Azerbaijan SSR), Russia
World Chess Champion: 1985 – 1993