News
2011 U.S. Chess Hall of Fame Inductees: GM Boris Gulko and GM Andrew (Andy) Soltis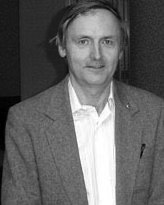 New! 2011 U.S. Chess Hall of Fame Inductees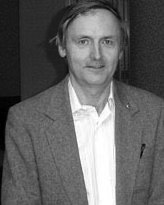 (1947-Present)
United States – Inducted 2011
Though a skilled chess player, Andy Soltis made his true mark on the chess world as an author. Born in Hazleton, Penn., he became an international master in 1974 and achieved grandmaster status in 1980. A win at Reggio Emilia in 1971-72 and an equal first finish at New York 1977 are among his notable tournament results; however, he stopped playing competitive chess in the 2002.
Where he left off as a player, however, he resumed as a writer, becoming of one of the late 20th century's most prolific chess authors. His writing career began in the mid-1970s with the publication of books like The Great Chess Tournaments and Their Stories in 1975 and Pawn Structure Chess in 1976. Since that time, he was written or contributed to more than 100 books on subjects that range from history to strategy to game collections and analysis. In addition to his books, Soltis is also an active journalist, penning "Chess to Enjoy," one of the longest-running columns in Chess Life, as well as a weekly column in the New York Post. He was named Chess Journalist of the Year by the U.S. Chess Federation in 1988.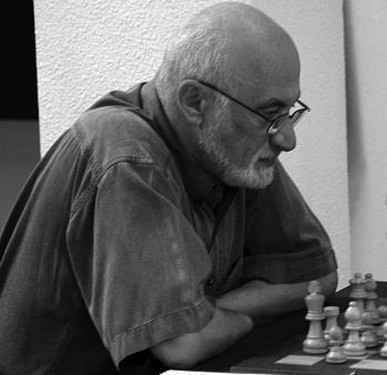 Boris Gulko
(1947-Present)
United States – Inducted 2011
The son of a Red Army soldier, Boris Gulko was born in East Germany in the years after World War II. He returned to the USSR as a young child and lived there until the mid-1980s, when he immigrated to the United States. While in the Soviet Union, he won the USSR Chess Championship in 1977, a year after attaining GM status. Shortly afterward, Gulko—a staunch anti-communist—and his wife, Anna, were denied permission to leave the country. Gulko himself was once arrested and beaten by KGB agents, and following their failed petition, both he and Anna, who held the title of woman grandmaster, were banned from chess competition until 1986, when they arrived in the United States following glasnost, a period of greater transparency within the Soviet government.
While he called his years away from the game "a serious blow" to his career, he found success in his new country, winning the U.S. Championship in 1994 and 1999. After qualifying for the 2004 World Championship, which was held in Libya, the country's organizing committee stated that they would not extend invitations to Jewish players. As a result, several Jewish competitors from Israel and the United States, including Gulko, withdrew from the tournament. Gulko also sent a scornful letter to FIDE President Kirsan Ilyumzhinov, for the organization's alleged capitulation to the Libyan policy. Though he rarely competes in tournaments, Gulko remains an active chess player, making his home in Fair Lawn, N.J.