Scholastic Chess
2012 Dewain Barber Tournament of K-8 Champions: Clear First for Texas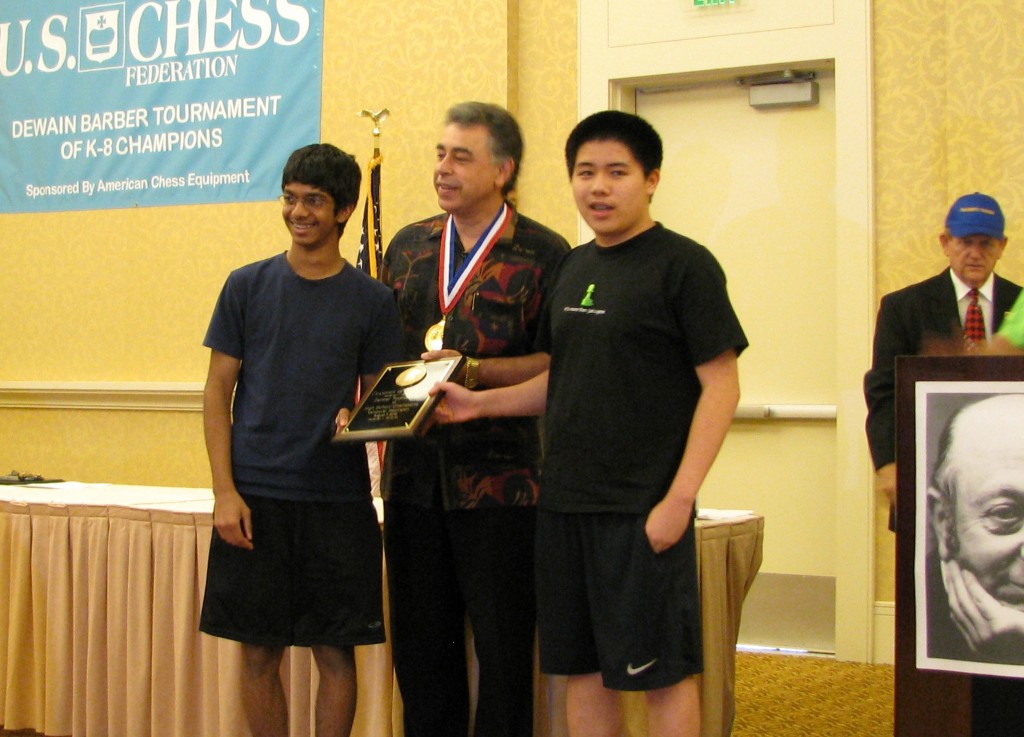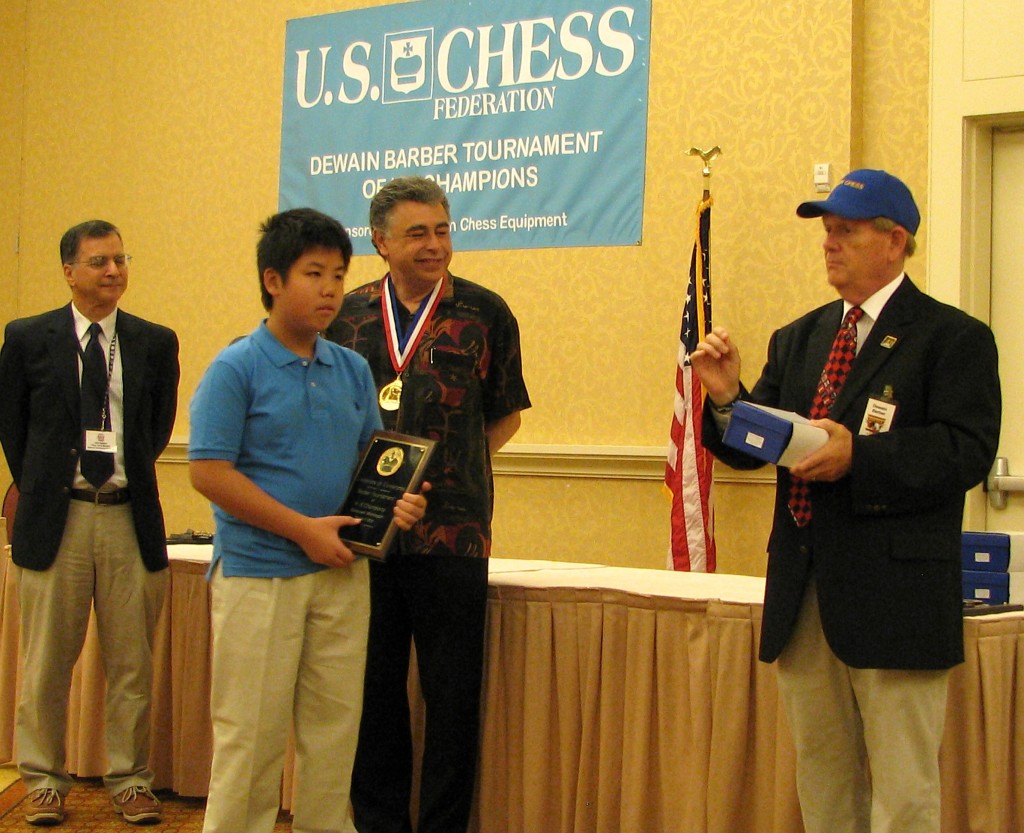 By Dewain Barber

Our congratulations go to Tommy He (TX) for placing clear First in the 2012 Dewain Barber Tournament of K-8 Champions.

A tie for Second Place occurred between Praveen Balakrishnan (NJ) and Mika Brattain (MA).  Clear Fourth was won by Roland Feng (WA).  A seven-way tie for Fifth Place occurred between Jackson Chen (CO), Jalen Wang (MI), Andrew Tang (MN), Matt Fishbein (ME), Craig Hilby (CA-S), Maggie Feng (OH), and Zhaozhi Li (IL).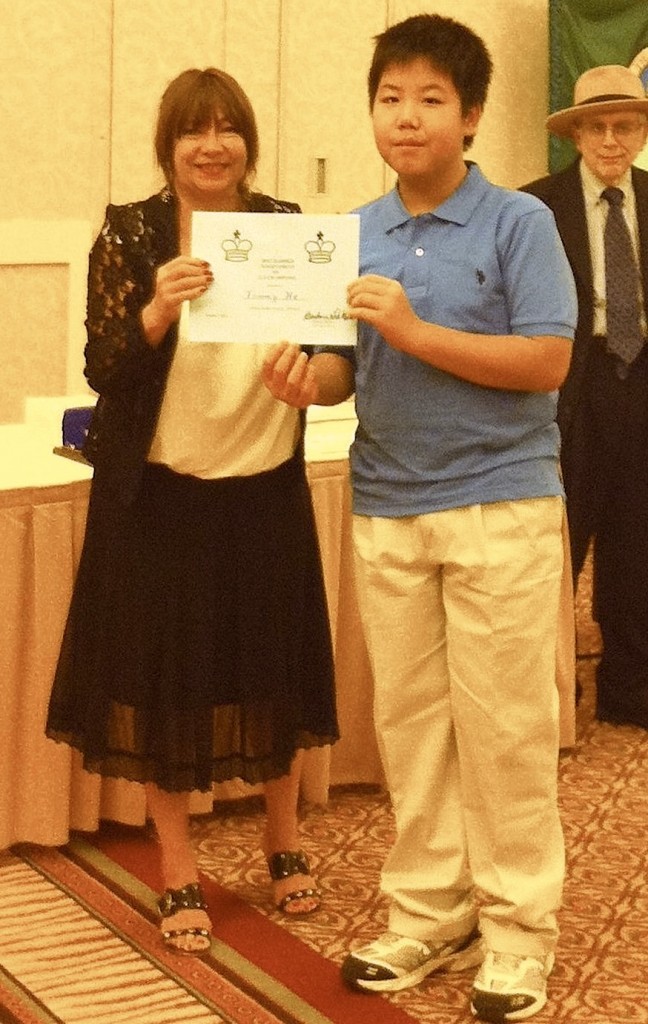 The Ursula Foster Award was won by Tommy He (TX), Best Game went to Roland Feng (WA), and Top Upset was Tinglin Shi (WI).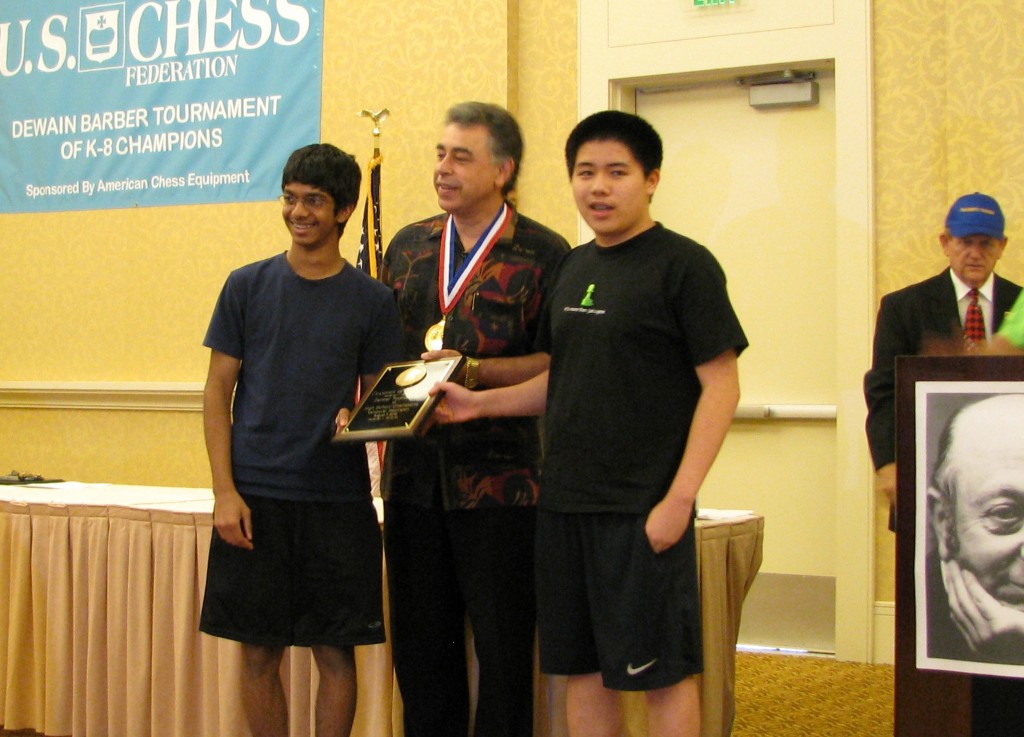 I would like to thank GM Yasser Seirawan for attending the Closing Ceremony and presenting awards. This was a record setting year with 47 state affiliates represented.

I would like to thank the U.S. Chess Trust for their support of this event. Our event next year will be in Madison, WI at the next US Open.