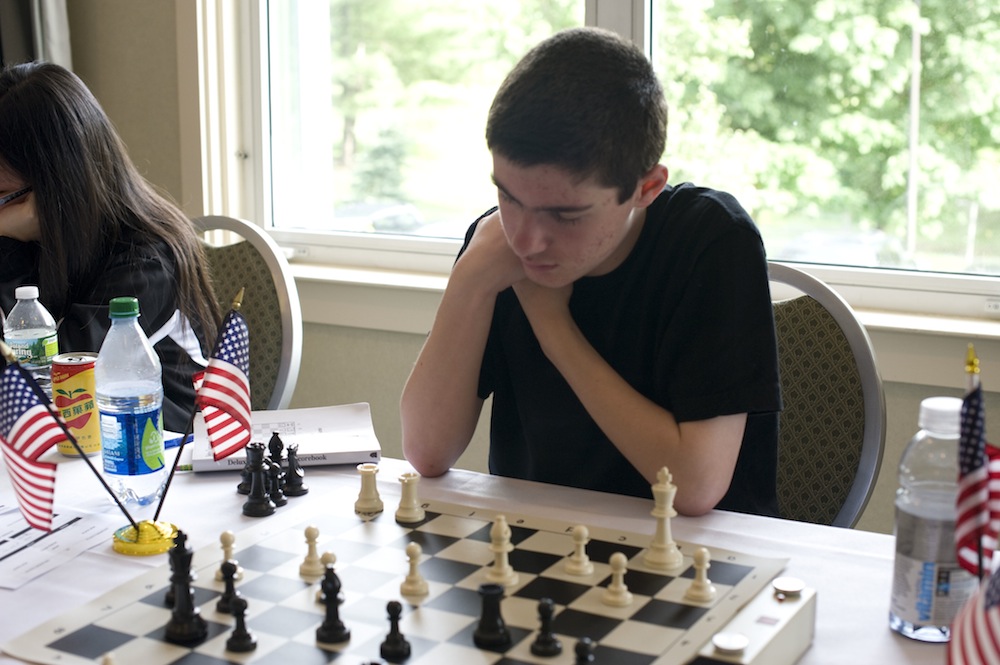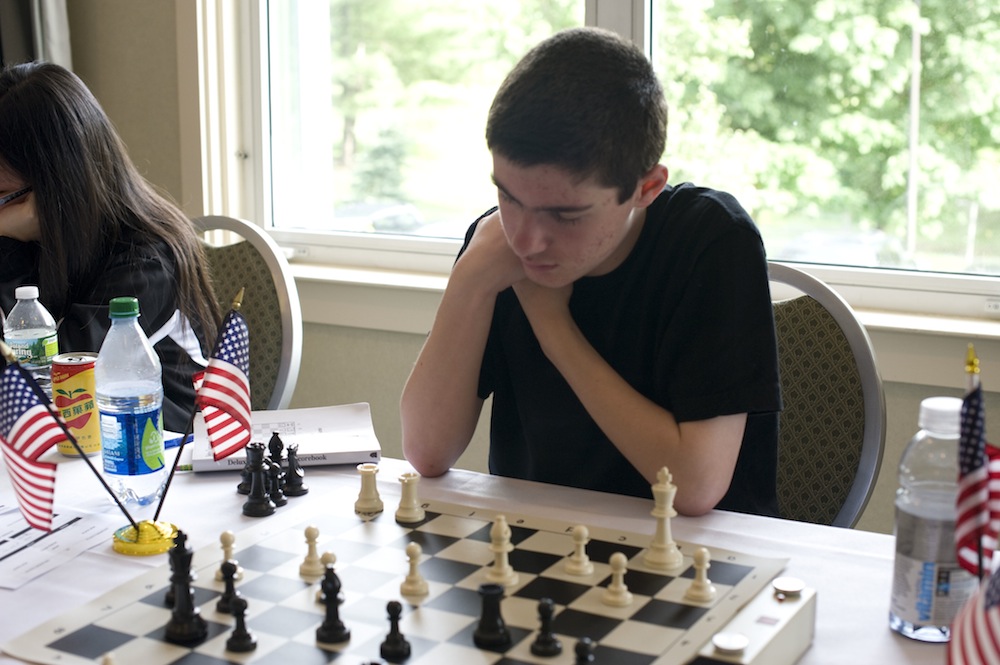 The Maryland Chess Association hosted the 2012 US Cadet Championship from July 21-23 at the Rockville Hilton. The Cadet is an invitational round robin tournament for the top USA players under 16.
The tournament ended with four players tied for 1st place with 4.5 points each. The Co-Champions are Michael Bodek, Christopher Gu, Christoher Wu, and Aleksandr Ostrovskiy.
Although the four winners are collectively the 2012 Cadet Co-Champions, only one scholarship to the University of Maryland Baltimore County (UMBC) can be awarded. A two-round knockout tournament had to be played to determine the scholarship winner.
In the final playoff game, Michael Bodek beat Christopher Gu winning the four year scholarship to UMBC. The top three players receive free entry into the Washington International.
Congratulations to all of the Co-Champions and to Michael Bodek for winning the UMBC scholarship!