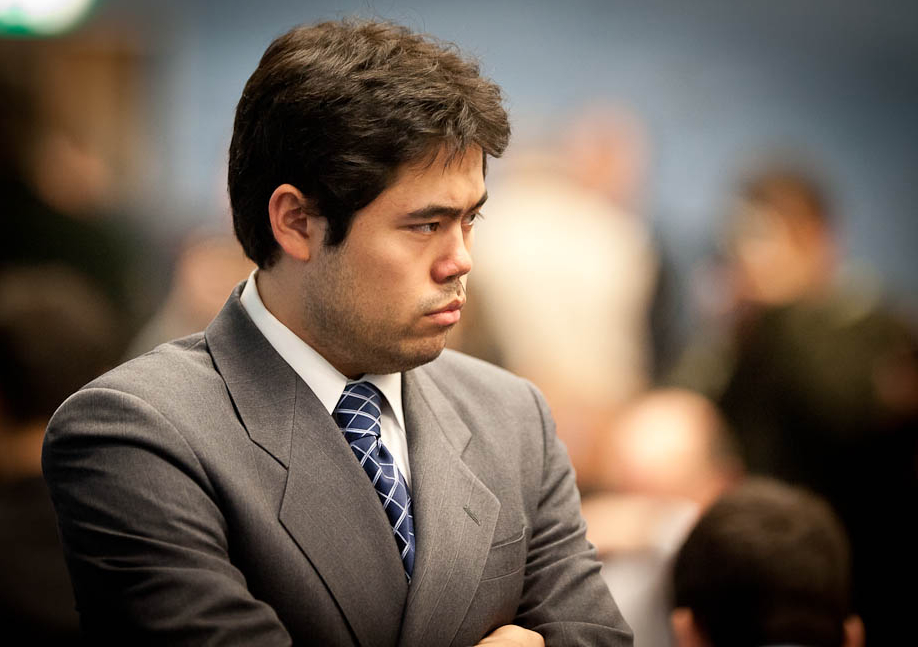 2012 World Chess Olympiad in Istanbul, Turkey will take place from August 27th – Sept. 10 2012.
The World Chess Olympiad is a biennial event organized by FIDE, the World Chess Federation, that pits countries from all over the world against one another in a team competition. Teams of four compete against one another, all vying to earn a gold, silver or bronze medal for their respective countries. The 2012 World Chess Olympiad in Istanbul marks the 40th installment of this event, and 166 different countries will be competing.
Team USA will be well represented with four USA players currently ranked on the World Chess Federation's Top 100 July 2012 list.
USA Top 100 in the World
GM Hikaru Nakamura # 7 (Top 100)
GM Gata Kamsky # 14 (Top 100)
GM Onishuk, Alexander # 86 (Top 100)
IM Anna Zatonskih # 14 (Top 100 Women)
IM Irina Krush # 29 (Top 100 Women)
The 2012 World Chess Olympiad USA Team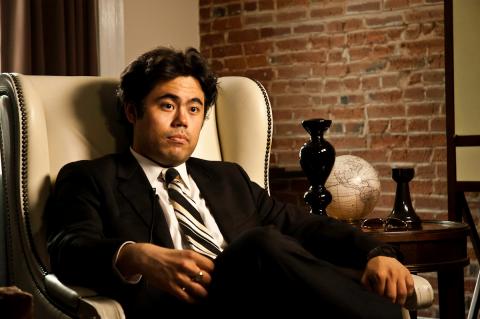 Open
Board 1 Nakamura, Hikaru; FIDE ID 2016192; Rating 2778; Title GM
Board 2 Kamsky, Gata; FIDE ID 2000024; Rating 2744; Title GM
Board 3 Onishuk, Alexander; FIDE ID 14101025; Rating 2666; Title GM
Board 4 Akobian, Varuzhan; FIDE ID 13300580; Rating 2617; Title GM
Board 5 Robson, Ray; FIDE ID 2023970; Rating 2601; Title GM
"Grandmaster Hikaru Nakamura, currently ranked No. 7 in the world, is the reigning U.S. Champion and a Saint Louis resident. He will lead one of the strongest teams the U.S. has ever assembled alongside Grandmaster Gata Kamsky, a three-time U.S. Champion who is currently ranked No. 14 in the world. Grandmasters Alexander Onischuk and Varuzhan Akobian will hold down boards three and four, respectively." – Saint Louis Chess Club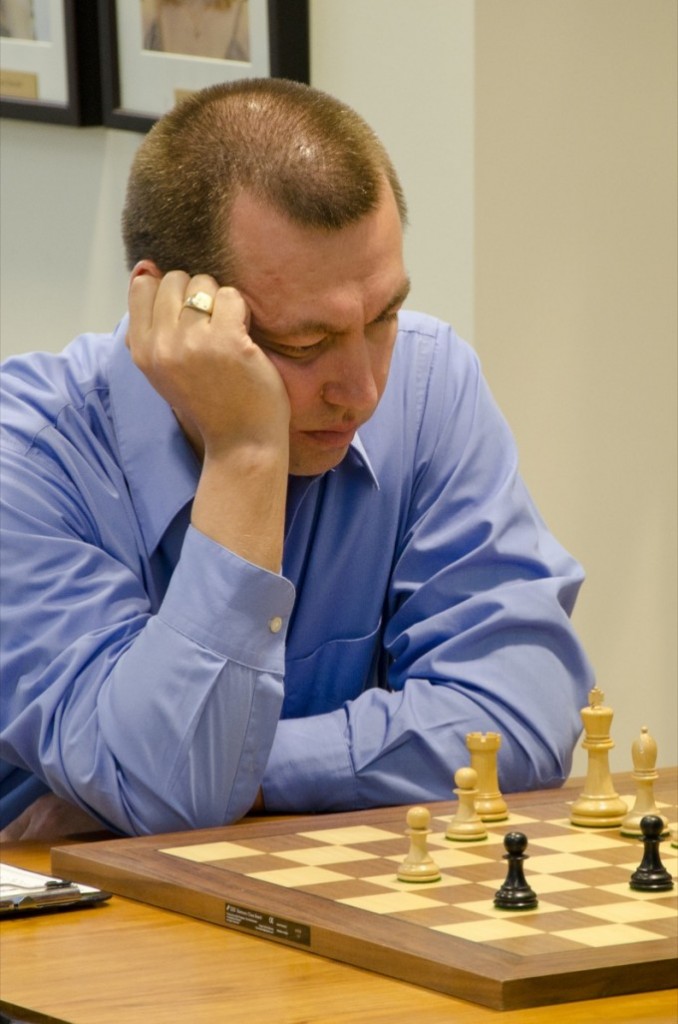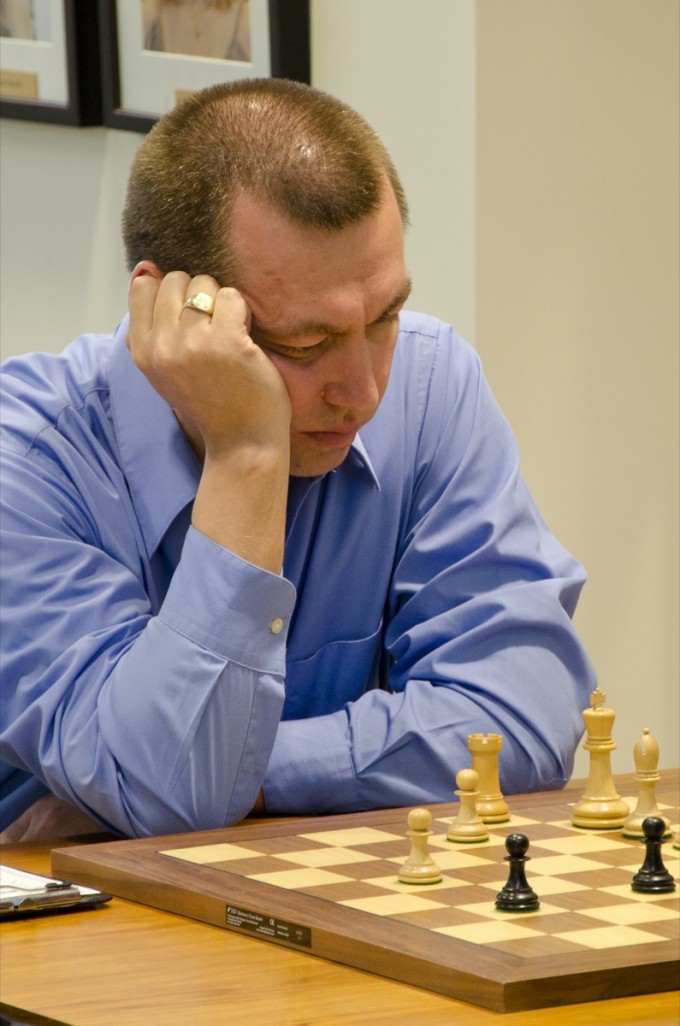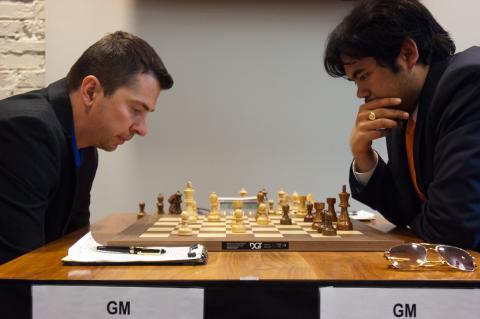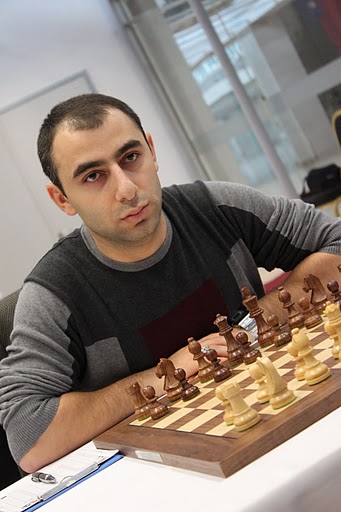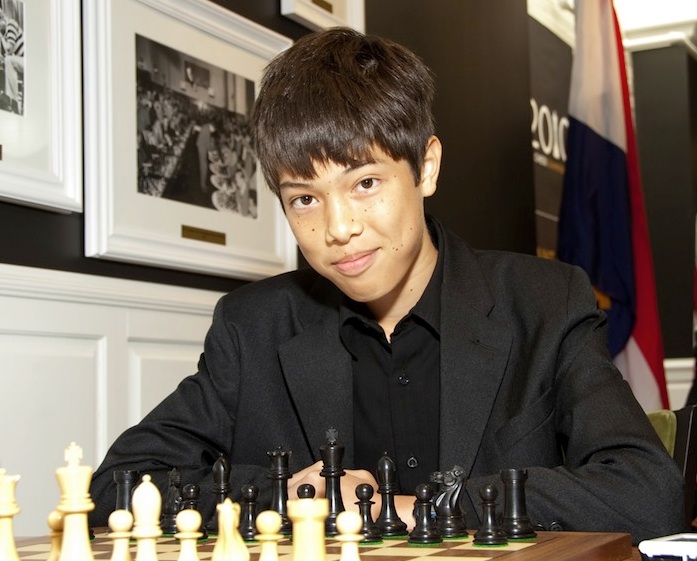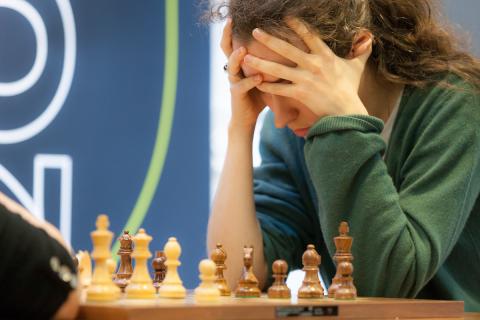 Women
Board 1 Zatonskih, Anna; FIDE ID 14101572; Rating 2510; Title IM
Board 2 Krush, Irina; FIDE ID 2012782; Rating 2464; Title IM
Board 3 Foisor, Sabina; FIDE ID 1212915; Rating 2364; Title WGM
Board 4 Goletani, Rusudan; FIDE ID 13601105; Rating 2341; Title IM
Board 5 Ambrahamyan, Tatev; FIDE ID 13301918; Rating 2329; Title WGM
The United States Women's Olympic Team includes, reigning U.S. Women's Champion Irina Krush, Anna Zatonskih, Rusudan Goletiani, Sabina Foisor and Tatev Abrahamyan.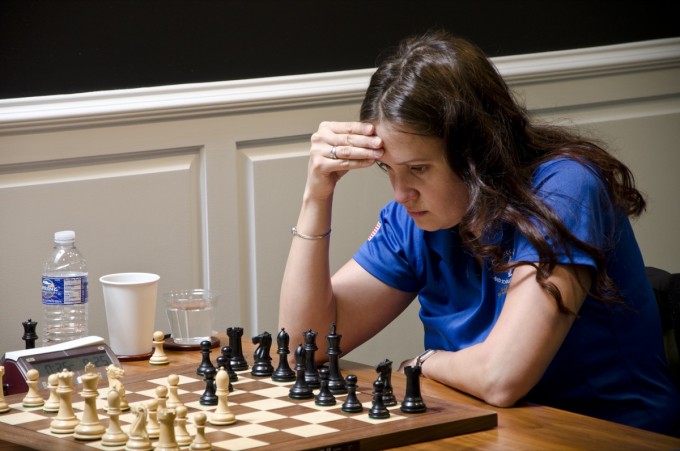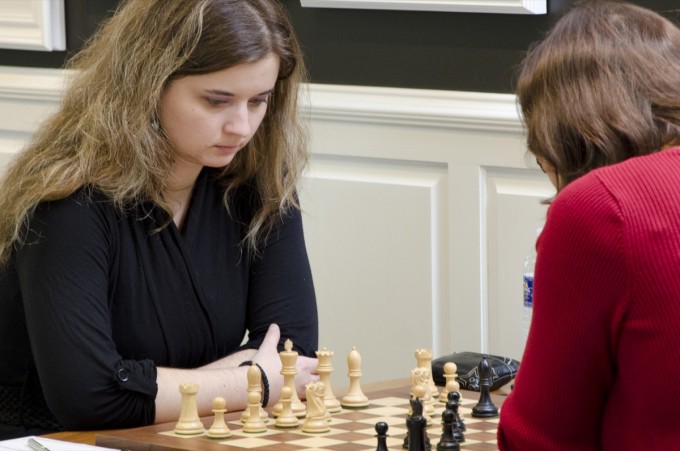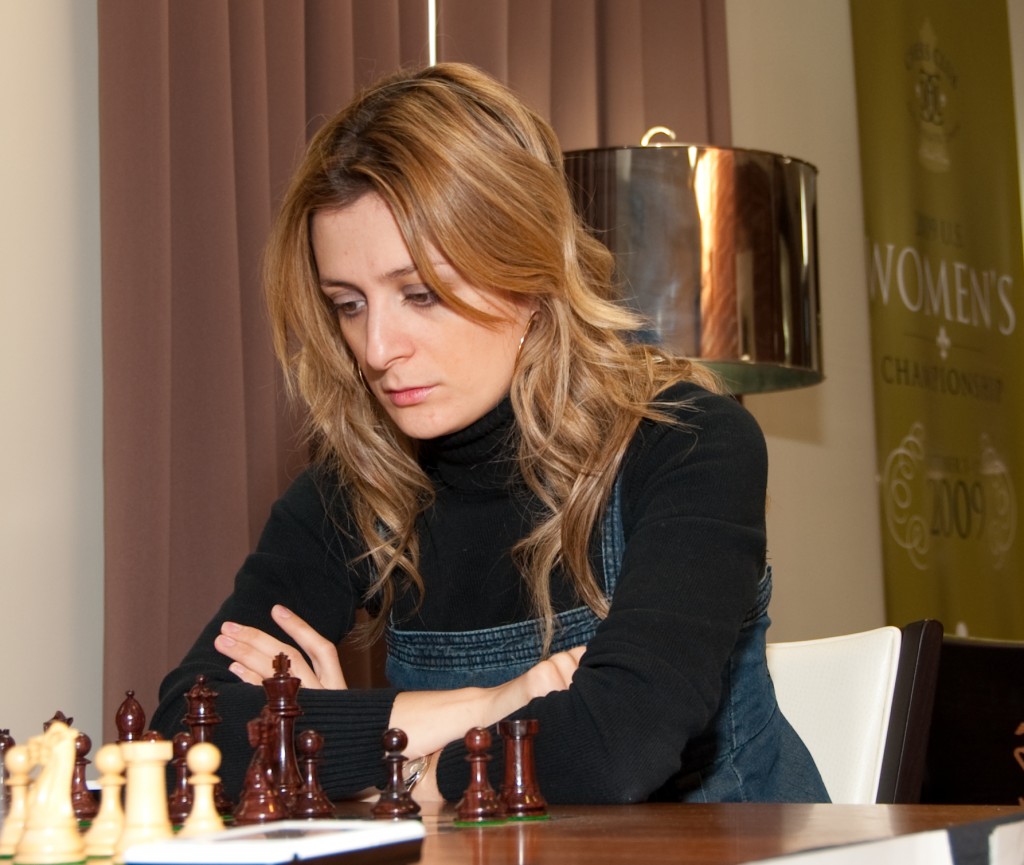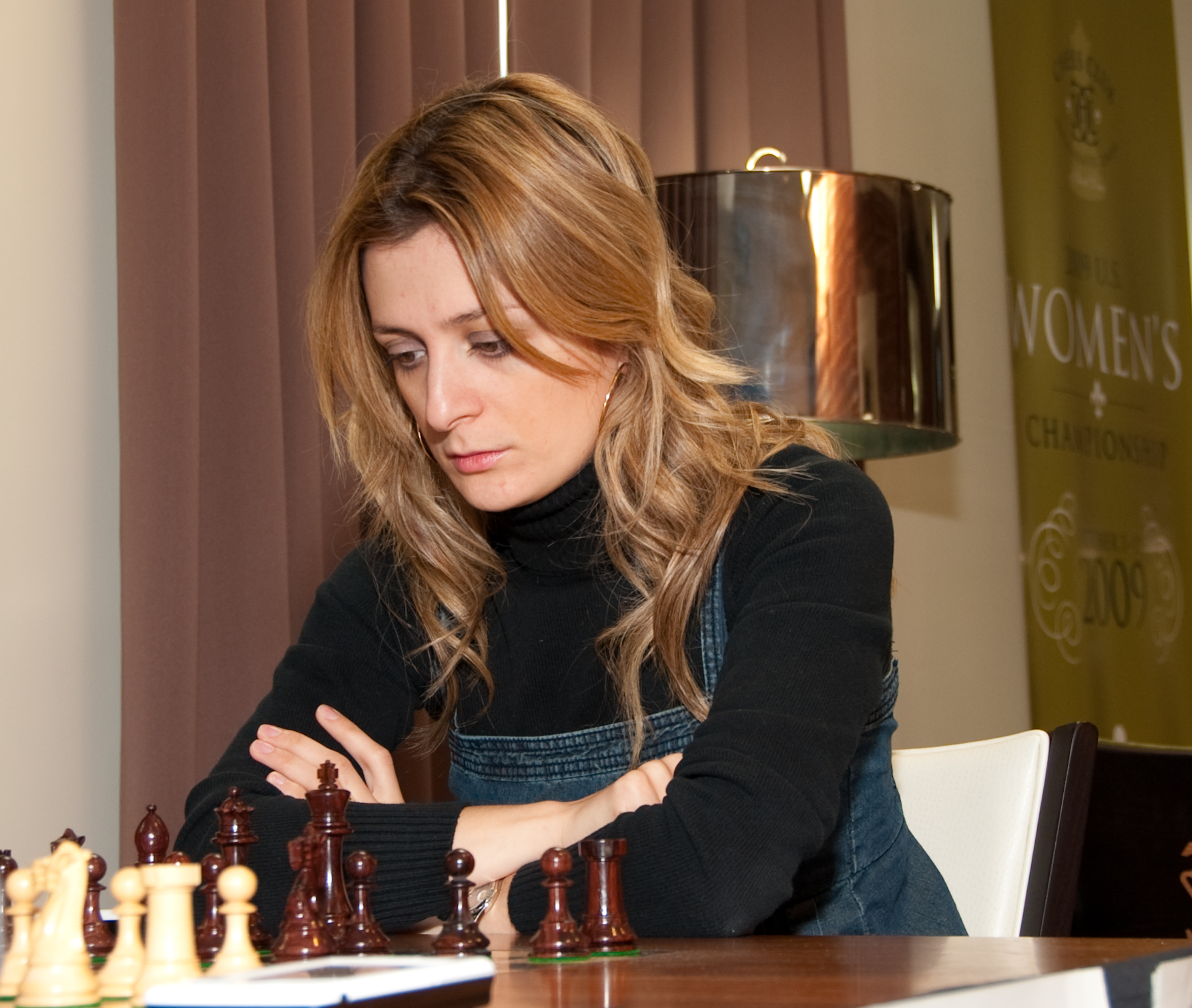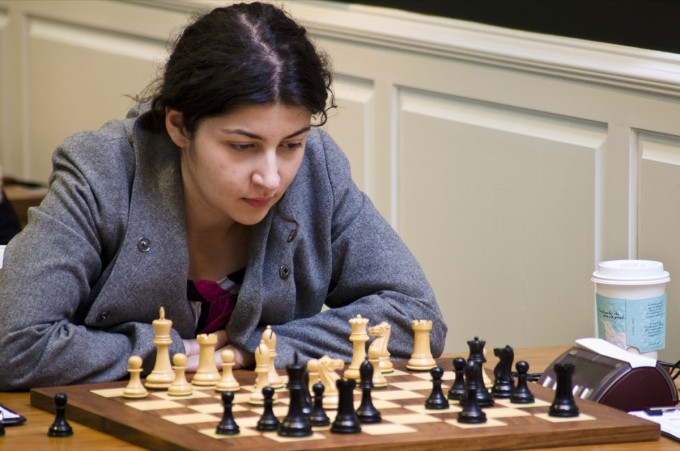 We would like to wish the USA Team good luck and safe traveling!
2012 Chess Olympiad Schedule
27 August 2012: Arbiters Meeting (12.00); Arrival, Captains Meeting (20.00); Opening Ceremony (21.30)
28 August 2012: Round 1 (15.00)
29 August 2012:  Round 2 (15.00)
30 August 2012:  Round 3 (15.00)
31 August 2012:  Round 4 (15.00)
1 September 2012:  Round 5 (15.00)
2 September 2012:  Free Day
3 September 2012:  Round 6 (15.00)
4 September 2012:  Round 7 (15.00)
5 September 2012:  Round 8 (15.00)
6 September 2012:  Round 9 (15.00)
7 September 2012:  Round 10 (15.00)
8 September 2012:  Free Day
9 September 2012:  Round 11 (11.00); Closing Ceremony (20.00)
10 September 2012:  Departure
World Chess Federation (FIDE) Top 100 Players July 2012
| | | | | | | |
| --- | --- | --- | --- | --- | --- | --- |
| Rank | Name | Title | Country | Rating | Games | B-Year |
|  1 |  Carlsen, Magnus |  g |  NOR |  2837 |  9 |  1990 |
|  2 |  Aronian, Levon |  g |  ARM |  2816 |  15 |  1982 |
|  3 |  Kramnik, Vladimir |  g |  RUS |  2799 |  15 |  1975 |
|  4 |  Radjabov, Teimour |  g |  AZE |  2788 |  9 |  1987 |
|  5 |  Anand, Viswanathan |  g |  IND |  2780 |  12 |  1969 |
|  6 |  Karjakin, Sergey |  g |  RUS |  2779 |  0 |  1990 |
|  7 |  Nakamura, Hikaru |  g |  USA |  2778 |  23 |  1987 |
|  8 |  Caruana, Fabiano |  g |  ITA |  2775 |  22 |  1992 |
|  9 |  Morozevich, Alexander |  g |  RUS |  2770 |  9 |  1977 |
|  10 |  Ivanchuk, Vassily |  g |  UKR |  2769 |  15 |  1969 |
|  11 |  Grischuk, Alexander |  g |  RUS |  2763 |  9 |  1983 |
|  12 |  Topalov, Veselin |  g |  BUL |  2752 |  0 |  1975 |
|  13 |  Svidler, Peter |  g |  RUS |  2749 |  4 |  1976 |
|  14 |  Kamsky, Gata |  g |  USA |  2744 |  11 |  1974 |
|  15 |  Wang, Hao |  g |  CHN |  2739 |  10 |  1989 |
|  16 |  Gelfand, Boris |  g |  ISR |  2738 |  12 |  1968 |
|  17 |  Gashimov, Vugar |  g |  AZE |  2737 |  0 |  1986 |
|  18 |  Jakovenko, Dmitry |  g |  RUS |  2736 |  0 |  1983 |
|  19 |  Tomashevsky, Evgeny |  g |  RUS |  2733 |  9 |  1987 |
|  20 |  Bologan, Viktor |  g |  MDA |  2732 |  9 |  1971 |
|  21 |  Jobava, Baadur |  g |  GEO |  2730 |  10 |  1983 |
|  22 |  Leko, Peter |  g |  HUN |  2730 |  7 |  1979 |
|  23 |  Mamedyarov, Shakhriyar |  g |  AZE |  2726 |  0 |  1985 |
|  24 |  Ponomariov, Ruslan |  g |  UKR |  2726 |  0 |  1983 |
|  25 |  Dominguez Perez, Leinier |  g |  CUB |  2725 |  10 |  1983 |
|  26 |  Adams, Michael |  g |  ENG |  2723 |  14 |  1971 |
|  27 |  Riazantsev, Alexander |  g |  RUS |  2720 |  13 |  1985 |
|  28 |  Nepomniachtchi, Ian |  g |  RUS |  2718 |  10 |  1990 |
|  29 |  Wojtaszek, Radoslaw |  g |  POL |  2717 |  0 |  1987 |
|  30 |  Fressinet, Laurent |  g |  FRA |  2714 |  9 |  1981 |
|  31 |  Bacrot, Etienne |  g |  FRA |  2713 |  14 |  1983 |
|  32 |  McShane, Luke J |  g |  ENG |  2713 |  10 |  1984 |
|  33 |  Almasi, Zoltan |  g |  HUN |  2713 |  0 |  1976 |
|  34 |  Malakhov, Vladimir |  g |  RUS |  2712 |  0 |  1980 |
|  35 |  Bruzon Batista, Lazaro |  g |  CUB |  2711 |  0 |  1982 |
|  36 |  Polgar, Judit |  g |  HUN |  2709 |  0 |  1976 |
|  37 |  Sasikiran, Krishnan |  g |  IND |  2707 |  8 |  1981 |
|  38 |  Inarkiev, Ernesto |  g |  RUS |  2707 |  0 |  1985 |
|  39 |  Shirov, Alexei |  g |  LAT |  2706 |  10 |  1972 |
|  40 |  Moiseenko, Alexander |  g |  UKR |  2706 |  5 |  1980 |
|  41 |  Short, Nigel D |  g |  ENG |  2704 |  5 |  1965 |
|  42 |  Volokitin, Andrei |  g |  UKR |  2704 |  0 |  1986 |
|  43 |  Vitiugov, Nikita |  g |  RUS |  2703 |  0 |  1987 |
|  44 |  Naiditsch, Arkadij |  g |  GER |  2700 |  15 |  1985 |
|  45 |  Andreikin, Dmitry |  g |  RUS |  2700 |  0 |  1990 |
|  46 |  Movsesian, Sergei |  g |  ARM |  2698 |  0 |  1978 |
|  47 |  Wang, Yue |  g |  CHN |  2697 |  8 |  1987 |
|  48 |  Vallejo Pons, Francisco |  g |  ESP |  2697 |  0 |  1982 |
|  49 |  Giri, Anish |  g |  NED |  2696 |  14 |  1994 |
|  50 |  Efimenko, Zahar |  g |  UKR |  2694 |  15 |  1985 |
|  51 |  Le, Quang Liem |  g |  VIE |  2693 |  31 |  1991 |
|  52 |  Eljanov, Pavel |  g |  UKR |  2693 |  0 |  1983 |
|  53 |  Rublevsky, Sergei |  g |  RUS |  2693 |  0 |  1974 |
|  54 |  Van Wely, Loek |  g |  NED |  2691 |  12 |  1972 |
|  55 |  Areshchenko, Alexander |  g |  UKR |  2691 |  0 |  1986 |
|  56 |  Kasimdzhanov, Rustam |  g |  UZB |  2690 |  0 |  1979 |
|  57 |  Akopian, Vladimir |  g |  ARM |  2688 |  18 |  1971 |
|  58 |  Li, Chao b |  g |  CHN |  2687 |  17 |  1989 |
|  59 |  Sutovsky, Emil |  g |  ISR |  2687 |  4 |  1977 |
|  60 |  Vachier-Lagrave, Maxime |  g |  FRA |  2686 |  11 |  1990 |
|  61 |  Berkes, Ferenc |  g |  HUN |  2685 |  20 |  1985 |
|  62 |  Sargissian, Gabriel |  g |  ARM |  2685 |  9 |  1983 |
|  63 |  Harikrishna, P. |  g |  IND |  2684 |  8 |  1986 |
|  64 |  Korobov, Anton |  g |  UKR |  2683 |  14 |  1985 |
|  65 |  Laznicka, Viktor |  g |  CZE |  2683 |  10 |  1988 |
|  66 |  Zvjaginsev, Vadim |  g |  RUS |  2683 |  0 |  1976 |
|  67 |  Bauer, Christian |  g |  FRA |  2681 |  29 |  1977 |
|  68 |  Ding, Liren |  g |  CHN |  2680 |  22 |  1992 |
|  69 |  Georgiev, Kiril |  g |  BUL |  2680 |  13 |  1965 |
|  70 |  Navara, David |  g |  CZE |  2679 |  26 |  1985 |
|  71 |  Cheparinov, Ivan |  g |  BUL |  2677 |  29 |  1986 |
|  72 |  Dreev, Aleksey |  g |  RUS |  2677 |  10 |  1969 |
|  73 |  Alekseev, Evgeny |  g |  RUS |  2677 |  0 |  1985 |
|  74 |  Kobalia, Mikhail |  g |  RUS |  2677 |  0 |  1978 |
|  75 |  Sokolov, Ivan |  g |  NED |  2676 |  7 |  1968 |
|  76 |  Tiviakov, Sergei |  g |  NED |  2675 |  23 |  1973 |
|  77 |  Gyimesi, Zoltan |  g |  HUN |  2674 |  14 |  1977 |
|  78 |  Grachev, Boris |  g |  RUS |  2674 |  9 |  1986 |
|  79 |  Bartel, Mateusz |  g |  POL |  2674 |  8 |  1985 |
|  80 |  Kryvoruchko, Yuriy |  g |  UKR |  2672 |  8 |  1986 |
|  81 |  Ragger, Markus |  g |  AUT |  2671 |  8 |  1988 |
|  82 |  Khenkin, Igor |  g |  GER |  2669 |  9 |  1968 |
|  83 |  Balogh, Csaba |  g |  HUN |  2668 |  7 |  1987 |
|  84 |  Matlakov, Maxim |  g |  RUS |  2668 |  0 |  1991 |
|  85 |  Motylev, Alexander |  g |  RUS |  2667 |  4 |  1979 |
|  86 |  Onischuk, Alexander |  g |  USA |  2666 |  11 |  1975 |
|  87 |  Zhigalko, Sergei |  g |  BLR |  2666 |  10 |  1989 |
|  88 |  Nielsen, Peter Heine |  g |  DEN |  2665 |  0 |  1973 |
|  89 |  Khismatullin, Denis |  g |  RUS |  2664 |  0 |  1984 |
|  90 |  Najer, Evgeniy |  g |  RUS |  2664 |  0 |  1977 |
|  91 |  Gharamian, Tigran |  g |  FRA |  2663 |  10 |  1984 |
|  92 |  Kurnosov, Igor |  g |  RUS |  2663 |  0 |  1985 |
|  93 |  Petrosian, Tigran L. |  g |  ARM |  2661 |  18 |  1984 |
|  94 |  Negi, Parimarjan |  g |  IND |  2661 |  17 |  1993 |
|  95 |  Ni, Hua |  g |  CHN |  2660 |  13 |  1983 |
|  96 |  Gareev, Timur |  g |  UZB |  2658 |  6 |  1988 |
|  97 |  Bu, Xiangzhi |  g |  CHN |  2658 |  4 |  1985 |
|  98 |  Azarov, Sergei |  g |  BLR |  2658 |  0 |  1983 |
|  99 |  Granda Zuniga, Julio E |  g |  PER |  2657 |  0 |  1967 |
|  100 |  Yu, Yangyi |  g |  CHN |  2656 |  18 |  1994 |
|  101 |  Mchedlishvili, Mikheil |  g |  GEO |  2656 |  0 |  1979 |
Top 100 Women July 2012
Rank
Name
Title
Country
Rating
Games
B-Year
 1
 Polgar, Judit
 g
 HUN
 2709
 0
 1976
 2
 Hou, Yifan
 g
 CHN
 2617
 15
 1994
 3
 Muzychuk, Anna
 g
 SLO
 2606
 14
 1990
 4
 Koneru, Humpy
 g
 IND
 2598
 11
 1987
 5
 Zhao, Xue
 g
 CHN
 2556
 19
 1985
 6
 Dzagnidze, Nana
 g
 GEO
 2547
 0
 1987
 7
 Lahno, Kateryna
 g
 UKR
 2537
 15
 1989
 8
 Gunina, Valentina
 m
 RUS
 2533
 3
 1989
 9
 Kosintseva, Tatiana
 g
 RUS
 2530
 11
 1986
 10
 Cmilyte, Viktorija
 g
 LTU
 2525
 11
 1983
 11
 Sebag, Marie
 g
 FRA
 2521
 0
 1986
 12
 Ju, Wenjun
 wg
 CHN
 2518
 21
 1991
 13
 Kosintseva, Nadezhda
 g
 RUS
 2516
 11
 1985
 14
 Zatonskih, Anna
 m
 USA
 2512
 9
 1978
 15
 Stefanova, Antoaneta
 g
 BUL
 2505
 16
 1979
 16
 Khotenashvili, Bela
 m
 GEO
 2505
 11
 1988
 17
 Harika, Dronavalli
 g
 IND
 2499
 8
 1991
 18
 Paehtz, Elisabeth
 m
 GER
 2493
 5
 1985
 19
 Zhu, Chen
 g
 QAT
 2491
 0
 1976
 20
 Cramling, Pia
 g
 SWE
 2486
 3
 1963
 21
 Ruan, Lufei
 wg
 CHN
 2483
 0
 1987
 22
 Socko, Monika
 g
 POL
 2481
 3
 1978
 23
 Danielian, Elina
 g
 ARM
 2480
 15
 1978
 24
 Kosteniuk, Alexandra
 g
 RUS
 2472
 11
 1984
 25
 Moser, Eva
 m
 AUT
 2471
 20
 1982
 26
 Galliamova, Alisa
 m
 RUS
 2465
 11
 1972
 27
 Xu, Yuhua
 g
 CHN
 2465
 0
 1976
 28
 Hoang, Thanh Trang
 g
 HUN
 2464
 30
 1980
 29
 Krush, Irina
 m
 USA
 2464
 9
 1983
 30
 Dembo, Yelena
 m
 GRE
 2457
 0
 1983
 31
 Khurtsidze, Nino
 m
 GEO
 2456
 0
 1975
 32
 Muzychuk, Mariya
 m
 UKR
 2456
 0
 1992
 33
 Ushenina, Anna
 m
 UKR
 2452
 9
 1985
 34
 Mkrtchian, Lilit
 m
 ARM
 2450
 9
 1982
 35
 Hunt, Harriet V
 m
 ENG
 2450
 7
 1978
 36
 Zaiatz, Elena
 m
 RUS
 2449
 4
 1969
 37
 Javakhishvili, Lela
 m
 GEO
 2449
 0
 1984
 38
 Atalik, Ekaterina
 m
 TUR
 2448
 17
 1982
 39
 Tan, Zhongyi
 wg
 CHN
 2447
 40
 1991
 40
 Munguntuul, Batkhuyag
 m
 MGL
 2447
 21
 1987
 41
 Pogonina, Natalija
 wg
 RUS
 2447
 0
 1985
 42
 Huang, Qian
 wg
 CHN
 2443
 29
 1986
 43
 Skripchenko, Almira
 m
 FRA
 2442
 10
 1976
 44
 Zhukova, Natalia
 g
 UKR
 2442
 0
 1979
 45
 Batsiashvili, Nino
 wg
 GEO
 2434
 11
 1987
 46
 Shen, Yang
 wg
 CHN
 2425
 29
 1989
 47
 Ding, Yixin
 wg
 CHN
 2422
 38
 1991
 48
 Matnadze, Ana
 m
 ESP
 2422
 9
 1983
 49
 Peptan, Corina-Isabela
 m
 ROU
 2420
 0
 1978
 50
 Romanko, Marina
 m
 RUS
 2420
 0
 1986
 51
 Rajlich, Iweta
 m
 POL
 2419
 13
 1981
 52
 Alexandrova, Olga
 m
 ESP
 2417
 0
 1978
 53
 Kovalevskaya, Ekaterina
 m
 RUS
 2417
 0
 1974
 54
 Arakhamia-Grant, Ketevan
 g
 SCO
 2416
 10
 1968
 55
 Girya, Olga
 wg
 RUS
 2414
 0
 1991
 56
 Peng, Zhaoqin
 g
 NED
 2414
 0
 1968
 57
 Ovod, Evgenija
 m
 RUS
 2412
 9
 1982
 58
 Turova, Irina
 m
 RUS
 2410
 0
 1979
 59
 Bodnaruk, Anastasia
 m
 RUS
 2407
 8
 1992
 60
 Houska, Jovanka
 m
 ENG
 2406
 12
 1980
 61
 Gaponenko, Inna
 m
 UKR
 2404
 0
 1976
 62
 Vasilevich, Tatjana
 m
 UKR
 2404
 0
 1977
 63
 Melia, Salome
 m
 GEO
 2403
 11
 1987
 64
 Milliet, Sophie
 m
 FRA
 2401
 20
 1983
 65
 Foisor, Cristina-Adela
 m
 ROU
 2401
 9
 1967
 66
 Guramishvili, Sopiko
 m
 GEO
 2400
 20
 1991
 67
 Wang, Pin
 wg
 CHN
 2397
 0
 1974
 68
 Gomes, Mary Ann
 wg
 IND
 2396
 16
 1989
 69
 Tania, Sachdev
 m
 IND
 2394
 17
 1986
 70
 Bojkovic, Natasa
 m
 SRB
 2392
 7
 1971
 71
 Khukhashvili, Sopiko
 m
 GEO
 2391
 11
 1985
 72
 Kovanova, Baira
 wg
 RUS
 2391
 0
 1987
 73
 Zdebskaja, Natalia
 wg
 UKR
 2389
 0
 1986
 74
 Vijayalakshmi, Subbaraman
 m
 IND
 2387
 0
 1979
 75
 Zhang, Xiaowen
 wg
 CHN
 2386
 45
 1989
 76
 Cori T., Deysi
 wg
 PER
 2386
 0
 1993
 77
 Gara, Ticia
 wg
 HUN
 2385
 36
 1984
 78
 Fierro Baquero, Martha L.
 m
 ECU
 2384
 12
 1977
 79
 Michna, Marta
 wg
 GER
 2383
 1
 1978
 80
 Majdan-Gajewska, Joanna
 wg
 POL
 2383
 0
 1988
 81
 Tsereteli, Tamar
 wg
 GEO
 2383
 0
 1985
 82
 Paikidze, Nazi
 m
 GEO
 2381
 11
 1993
 83
 Arabidze, Meri
 wm
 GEO
 2379
 11
 1994
 84
 Pham, Le Thao Nguyen
 wg
 VIE
 2378
 18
 1987
 85
 Repkova, Eva
 m
 SVK
 2378
 7
 1975
 86
 Kashlinskaya, Alina
 wg
 RUS
 2377
 9
 1993
 87
 Matveeva, Svetlana
 m
 RUS
 2377
 0
 1969
 88
 Szczepkowska-Horowska, Karina
 wg
 POL
 2376
 8
 1987
 89
 Vasilevich, Irina
 m
 RUS
 2375
 0
 1985
 90
 Vojinovic, Jovana
 wg
 MNE
 2375
 0
 1992
 91
 Kononenko, Tatiana
 m
 UKR
 2374
 0
 1978
 92
 L'Ami, Alina
 wg
 ROU
 2372
 17
 1985
 93
 Bulmaga, Irina
 wm
 ROU
 2371
 9
 1993
 94
 Stockova, Zuzana
 m
 SVK
 2368
 0
 1977
 95
 Lujan, Carolina
 m
 ARG
 2367
 0
 1985
 96
 Schleining, Zoya
 wg
 GER
 2365
 21
 1961
 97
 Abdyjapar, Asyl
 f
 KGZ
 2365
 18
 98
 Iljushina, Olga
 wg
 RUS
 2365
 9
 1981
 99
 Vajda, Szidonia
 m
 HUN
 2362
 7
 1979
 100
 Guo, Qi
 wg
 CHN
 2360
 39
 1995
 101
 Nikolova, Adriana
 wg
 BUL
 2360
 36
 1988
 102
 Lomineishvili, Maia