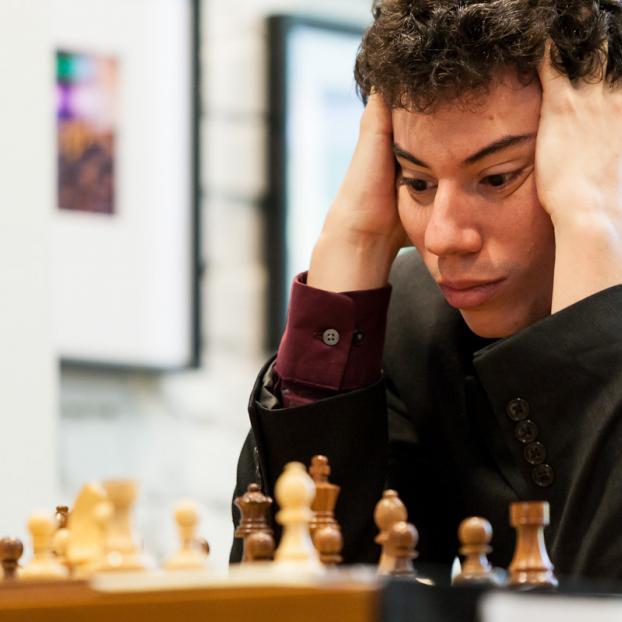 Frank P. Samford, Jr. Chess Fellowship
The Frank P. Samford Jr. Chess Fellowship is pleased to announce its twenty eighth consecutive annual award. The Fellowship was created by the late Frank P. Samford of Birmingham, Alabama to advance the game he loved by identifying and assisting the most promising young chess masters in the United States.
Since its inception in 1987 the Samford has been successful in promoting the chess careers of more than two dozen young Americans, many of whom have gone on to become grandmasters, members of the U.S. Olympiad Chess Team and United States Chess Champions. Former Samford Scholars Hikaru Nakamura and Gata Kamsky are presently rated in the top 20 players in the world.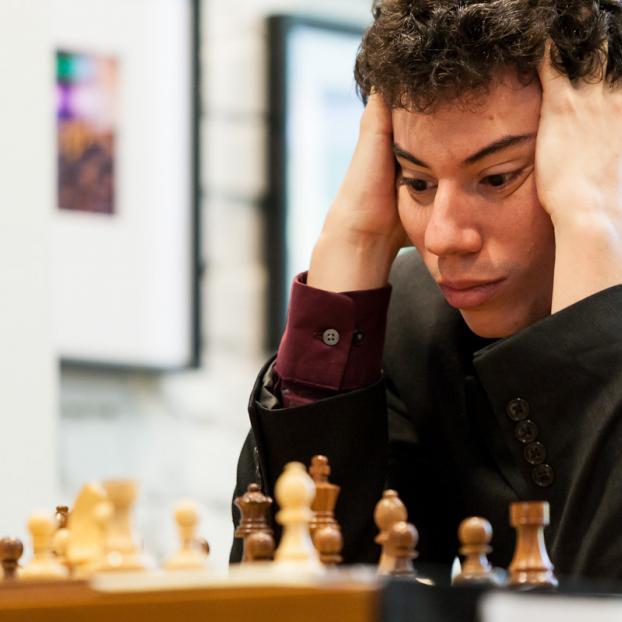 "Alejandro Ramirez, Dallas, TX, played in the 128-player FIDE World Cup in Tromso, Norway, earlier this month. The event was run as a knockout and he faced one of the tops seeds, Russian Evgeny Tomashevsky, in the first round. They went 1-1 in games with a normal time control, then 1-1 in rapid games, before Alejandro lost out in the blitz tie-breaker. Tomashevsky went on to make it to the final four, beating the top finishing American, Gata Kamsky, in the round of 8.

Timur Gareev, San Diego, CA, played in only one tournament this summer after tying for third in the US Championship this past May. He won the Pacific Southwest Open in Los Angeles improving his FIDE and USCF ratings. He is currently number three (behind Hikaru and Gata) and will be invited to play for the United States in the World Team Championship to be held in late November and early December in Antalya, Turkey.

Sam Shankland, Orinda, CA, is off to a good start after starting his Fellowship in July. He played very well (as did Ray Robson) in the USA-China match in Ningbo and a week ago he tied for first with a 2700 FIDE performance in a strong open in Dresden." – John Donaldson on our current Samford Fellows.
This Fellowship is open to American chessplayers who are under the age of twentyfive at the start of the Fellowship, July 1, 2014, and have been permanent residents of the U.S. for at least one year prior to that date.
Leadership of the Fellowship program is provided by Mr. Samford Jr's son, Frank P. Samford III of Atlanta, Georgia, with the able help of Barbara DeMaro of the U.S. Chess Trust.
The 2014 Samford Chess Fellow will receive a monthly stipend for living expenses, training by leading chess coaches, chess books, computer equipment and other study materials as well as opportunities to travel and compete in tournaments and matches at the highest levels. The value of the Fellowship (including stipend, training, study materials and tournament travel) has been increased to $42,000 annually. It is given for a one year term and can be extended for a second year by mutual consent.
The 2014 Samford Fellow will be selected by the Samford Chess Fellowship Committee ("Committee"), consisting of Frank P. Samford III, grandmaster Arthur Bisguier and international master John Donaldson. Each applicant, who can be male or female, must be able to demonstrate talent, achievement and commitment to chess. He or she must be willing to make the effort required to become a leading grandmaster and possible challenger for the world chess championship. Applicants must have a chess rating (USCF, FIDE or both). For further details and an application forms write to:
John Donaldson, Secretary
Samford Chess Fellowship
1623 ½ Martin Luther King Junior Way
Berkeley, CA 94709
Or: (510) 644-1285 and imwjd@aol.com
Completed applications for the 2014 Fellowship must be received no later than January 15, 2014. We expect to announce the winner in April, 2014. All decisions by the Committee will be final.
A new Fellow will be selected every year if qualified applicants can be found. It is expected that the Samford Fellowship will continue to produce very strong American chessplayers, some of whom will join the elite group of world supergrandmasters.
The Samford Fellowship seeks to replicate the excellence and achievement that marked the life of Frank P. Samford, Jr. Funding for this program is made possible by the generosity of Mrs. Virginia Donovan, widow of Mr. Samford Jr., and by Torchmark Corporation.
PREVIOUS SAMFORD WINNERS:
1987 Joel Benjamin
1988 Maxim Dlugy
1989 Patrick Wolff
1990 Alex Fishbein
1991 Ilya Gurevich
1992 Alex Sherzer
1993 Ben Finegold
1994 Gata Kamsky
1995 Josh Waitzkin
1996 Tal Shaked
1997 Boris Kreiman
1998 Dean Ippolito
1999 Greg Shahade
2000 Michael Mulyar
2001 Eugene Perelshteyn
2002 Varuzhan Akobian
2003 Dmitry Schneider
2004 Rusudan Goletiani
2005 Hikaru Nakamura
2006 David Pruess
2007 Josh Friedel
2008 Irina Krush
2008 Vinay Bhat
2009 Ray Robson
2010 Robert Hess
2011 Alex Lenderman
2012 Timur Gareev
2012 Alejandro Ramirez
2013 Sam Shankland