News
2017 Annual Samford Fellowship Announced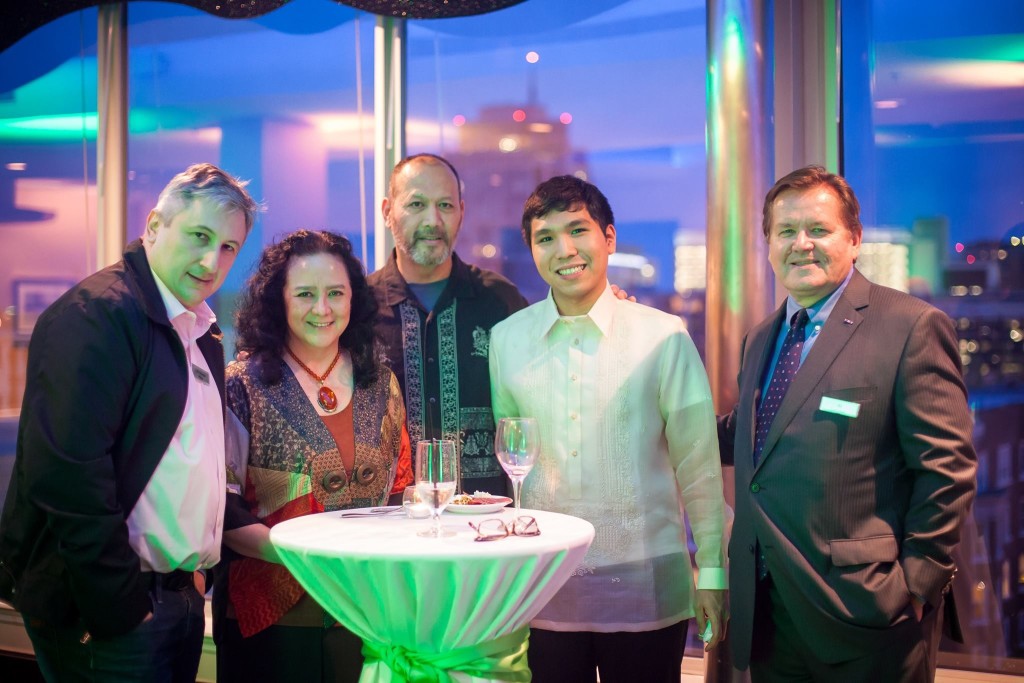 [vc_row][vc_column][vc_custom_heading text="2017 Annual Samford Fellowship Announced" use_theme_fonts="yes"][/vc_column][/vc_row][vc_row][vc_column][vc_column_text]The Frank P. Samford Jr. Chess Fellowship is pleased to announce its thirty-first consecutive annual award. The Fellowship was created by the late Frank P. Samford Jr. of Birmingham, Alabama to advance the game he loved by identifying and assisting the most promising young chess masters in the United States.
Since its inception in 1987 the Samford has been successful in promoting the chess careers of more than two dozen young Americans, many of whom have gone on to become grandmasters, members of the U.S. Olympiad Chess Team and United States Chess Champions. Current Samford Fellow Wesley So and past Fellow Hikaru Nakamura are currently rated in the top seven players in the world. Four of the five members of the 2016 gold-medal winning U.S. Olympiad team are current or past Fellows.
This Fellowship is open to American chessplayers who are under the age of twenty‑five at the start of the Fellowship, July 1, 2017, and have been permanent residents of the U.S. for at least one year prior to that date. Leadership of the Fellowship program is provided by Mr. Samford Jr's son, Frank P. Samford III of Atlanta, Georgia, with the able help of Al Lawrence of the U.S. Chess Trust.
The 2017 Samford Chess Fellow will receive a monthly stipend for living expenses, training by leading chess coaches, chess books, computer equipment and other study materials as well as opportunities to travel and compete in tournaments and matches at the highest levels. The value of the Fellowship (including stipend, training, study materials and tournament travel) has been increased to $42,000 annually. It is given for a one year term and can be extended for a second year by mutual consent.
The 2017 Samford Fellow will be selected by the Samford Chess Fellowship Committee ("Committee"), consisting of Frank P. Samford III, grandmaster Yury Shulman and international master John Donaldson. Each applicant, who can be male or female, must be able to demonstrate talent, achievement and commitment to chess. He or she must be willing to make the effort required to become a leading grandmaster and possible challenger for the world chess championship. For further details and an application forms write to:
John Donaldson, Secretary Samford Chess Fellowship
1623 ½ Martin Luther King Junior Way
Berkeley, CA 94709
Or: ( 510) 644-1285 and imwjd@aol.com
Completed applications for the 2017 Fellowship must be received no later than January 15, 2017. The Committee expects to announce the winner in April, 2017. All decisions by the Committee will be final.
A new Fellow will be selected every year if qualified applicants can be found. It is expected that the Samford Fellowship will continue to produce very strong American chessplayers, some of whom will join the elite group of super grandmasters.
The Samford Fellowship seeks to replicate the excellence and achievement that marked the life of Frank P. Samford, Jr. Funding for this program is made possible by the generosity of Mrs. Virginia Donovan, widow of Mr. Samford Jr., and by Torchmark Corporation.[/vc_column_text][/vc_column][/vc_row]