News
2022 Scholar-Chessplayer Awards Announced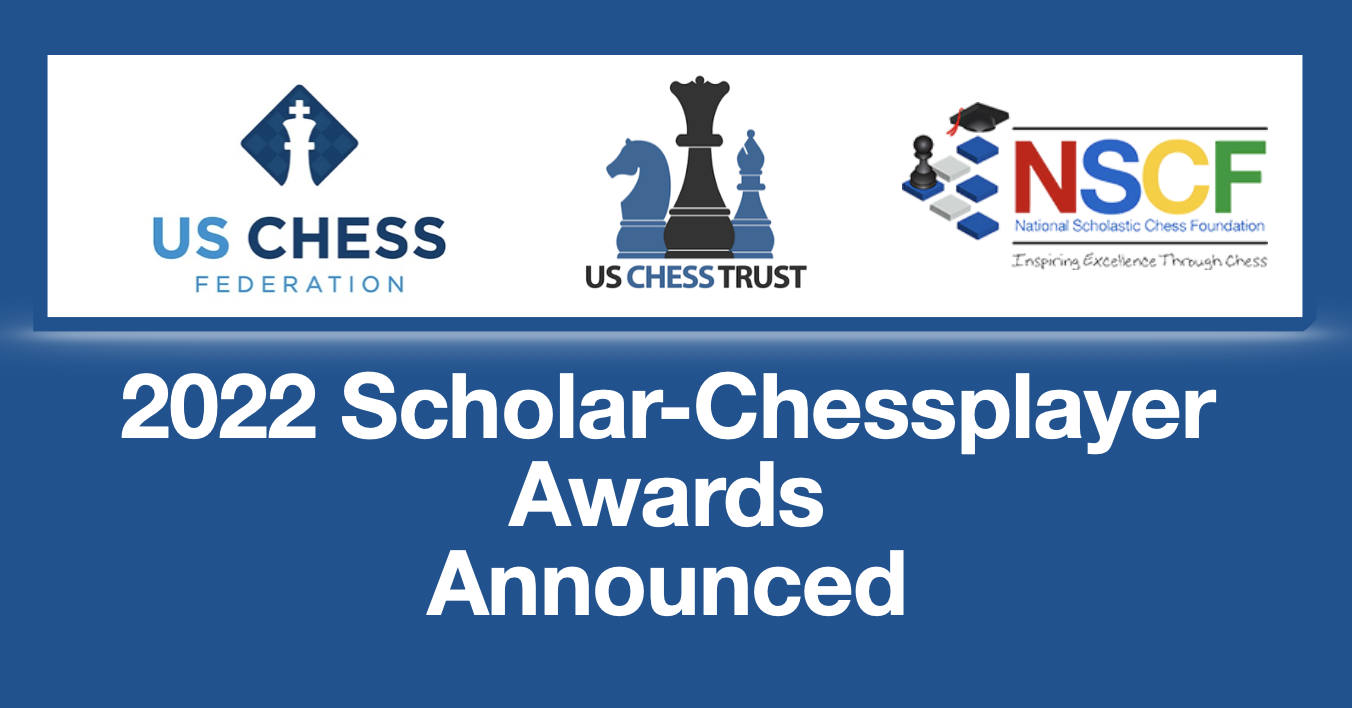 New Scholastic Chess Ambassador category introduced this year
The US Chess Federation (US Chess) and the US Chess Trust, both independent 501(c)(3) organizations, are pleased to announce seven recipients of the 2022 Scholar-Chessplayer Awards. This includes the winners of a new category, Scholastic Chess Ambassador, which permits acknowledgement of lower-rated but deserving chess scholars.
The Scholar-Chessplayer Awards recognize and encourage outstanding high school juniors and seniors who promote a positive image of chess, while excelling in academics and leadership. A total of $9,000 in scholarship money is being awarded this year. Each recipient will receive $1,500, but as the category of Scholastic Chess Ambassador resulted in a tie, each Ambassador is thus receiving a $750 scholarship.
All Scholar-Chessplayer Awards are funded through the US Chess Trust (USCT), with a significant contribution from the National Scholastic Chess Foundation (NSCF). The USCT's vision is that one day, every American, from schoolkid to senior citizen, will have the opportunity to learn chess and enjoy its many mental and social benefits.
Thank you also to the US Chess scholastic committee members who reviewed and evaluated all the applications.
2022 Scholar-Chessplayers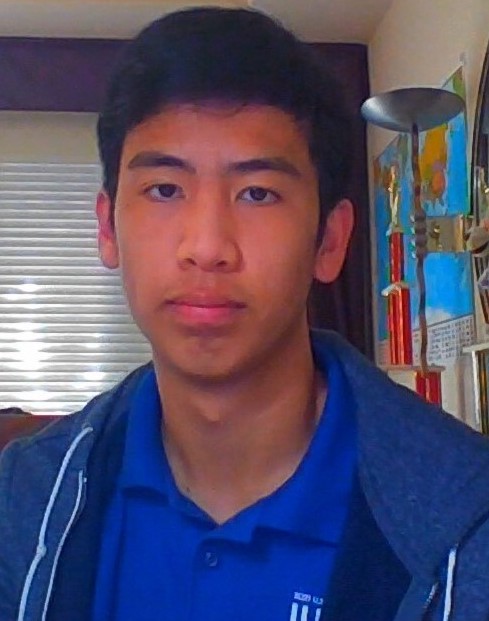 GM Andrew Hong: junior, Saratoga, California, age 17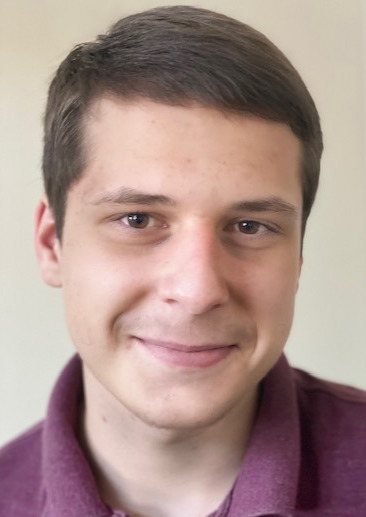 FM Robert Shlyakhtenko, junior, Los Angeles, California, age 16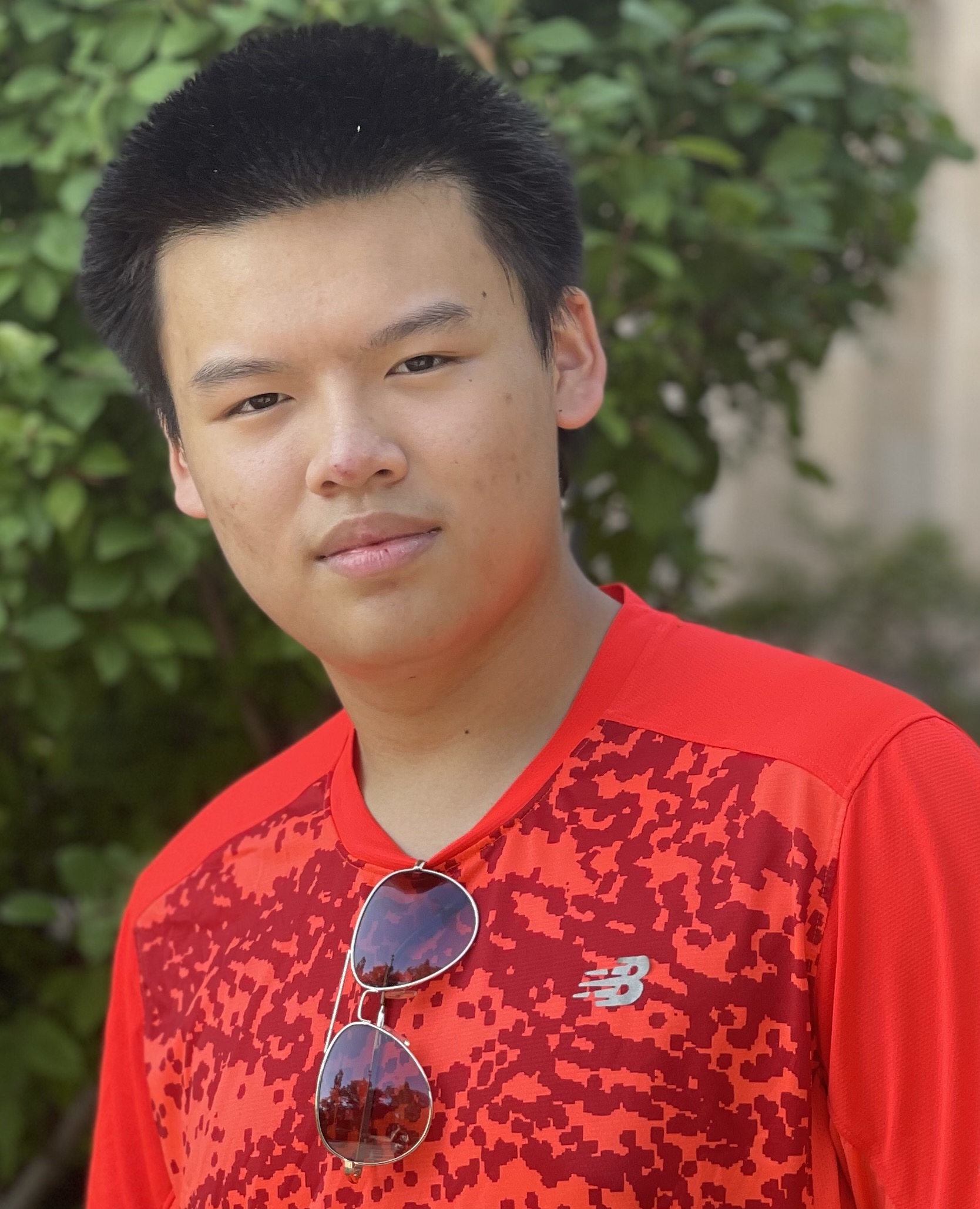 FM Vincent Tsay: junior, Manhasset, New York, age 17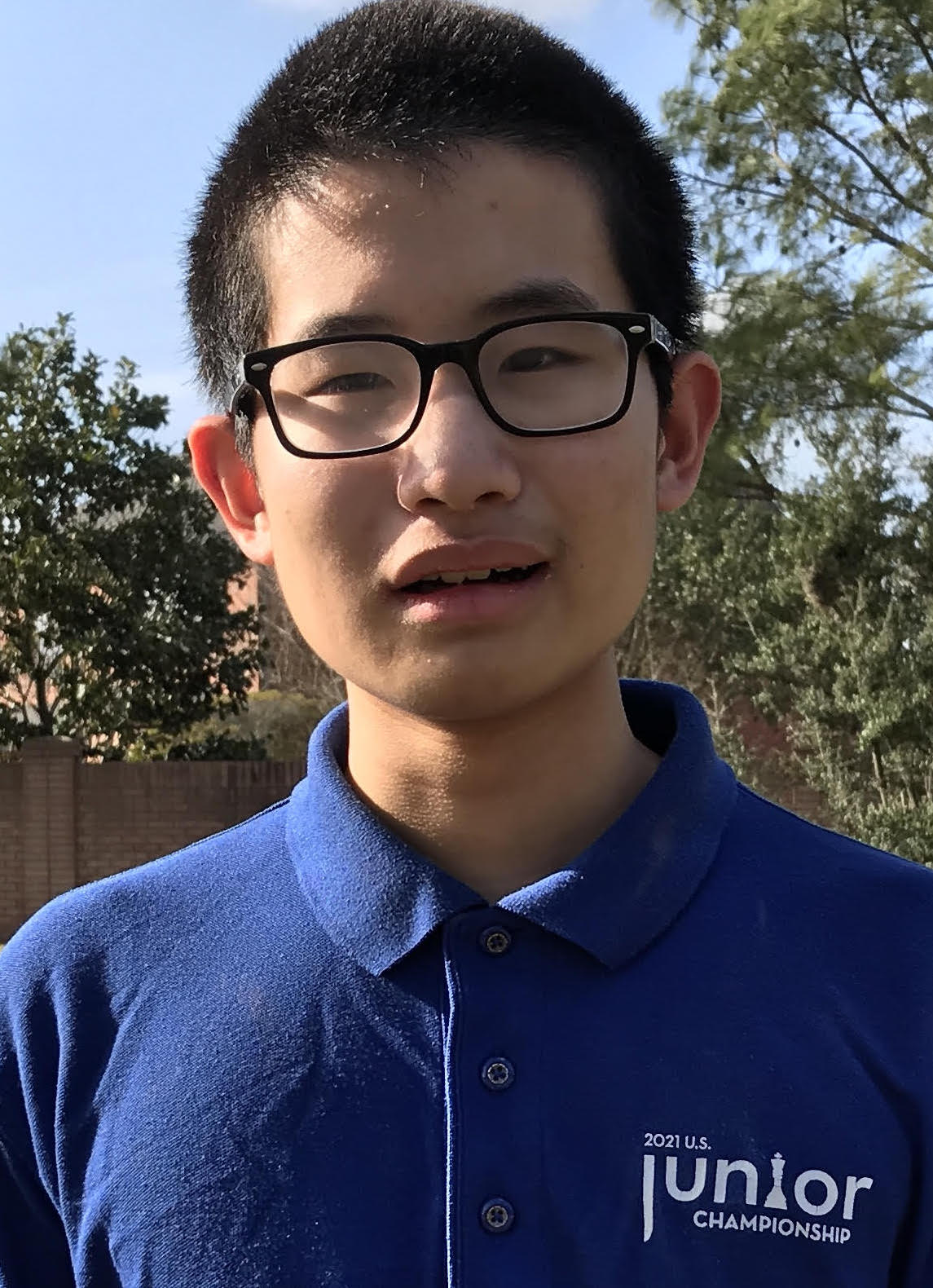 IM Justin Wang: junior, Katy, Texas, age 16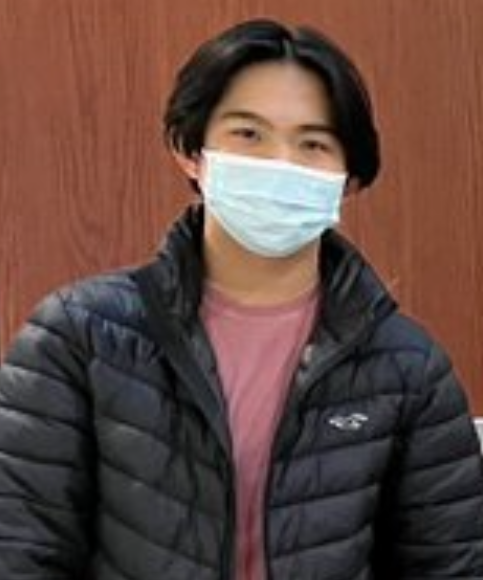 Kevin Xu: junior, Overland Park, Kansas, age 16
Scholastic Chess Ambassadors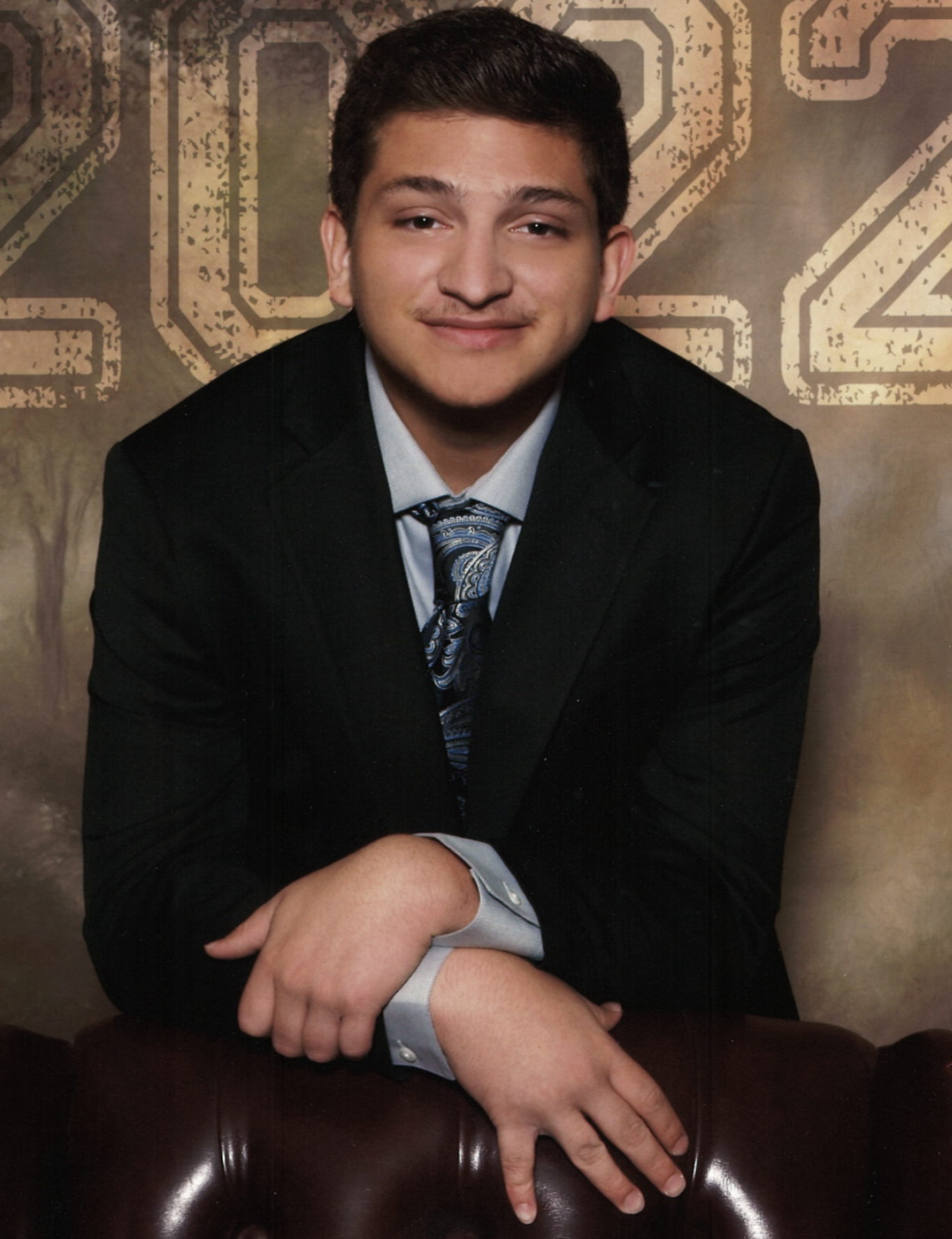 Nikolaus Peter Garcia: senior, El Paso, Texas, age 18
Madeline Libby Weber: senior, Mequon, Wisconsin, age 18
To qualify, applicants must be US Chess members who satisfy these requirements:
Play at least 25 regular-rated US Chess or FIDE games during the current academic year;
Show outstanding achievement in academics and chess (Scholastic Chess Ambassadors are not required to be highly rated);
Have completed at least one year of chess-related community service since starting the ninth grade;
Describe in an essay of 500 words how being selected as a 2022 Scholar-Chessplayer will enable the recipient to further their education, improve their chess, and allow them to continue contributing to the chess community.
Congratulations to all the 2022 Scholar-Chessplayers!
US Chess, US Chess Trust Trustee, Beatriz Marinello and VP of Scholastic Chess, Sunil Weeramantry were on hand to capture the beginning of the awards ceremony at the 2022 National High School Championship in Memphis, TN.
For more information, please visit www.uschess.org, www.uschesstrust.org, and www.nscfchess.org. The US Chess Trust is a separate 501(c)(3) organization operating independently of US Chess.
Past Recipients:
2021
NM Destynn Keuchel, OH
FM Christopher Shen, OH
FM Wesley Wang, NY
WCM Iris Zhou, MO
WIM Evelyn Zhu, NY
2020
Praveen Balakrishnan, VA
David Brodsky, NY
Akira Wood Nakada, NY
Kimberly Liu, CA
Annie Wang, CA
2019
Forest Chen, TN
Albert Liang, GA
Emily Nguyen, TX
Jennifer Yu, VA
Howard Zhong, OK
2018
Abhimanyu Banerjee, FL
Maggie Feng, OH
Craig Hilby, CA
Seth Talyansky, OR
Andrew Tang, MN
2017
Ethan Li (NY)
Zhaozhi (George) Li (IL)
Prateek Pinisetti (AZ)
Joshua Sheng (CA)
Warren Wang (NY)
2016
IM Safal Bora, MI
WIM Agata Bykovtsev, CA
IM Akshat Chandra, NJ
IM Daniel Gurevich, GA
NM Christopher Yang, PA
2015
Jackson Chen, CO
Rachel Gologorsky, FL
Simone Liao, CA
Akshay Malhotra, TX
Darwin Yang, TX
2014
Jeevan Karamsetty, VA
Varun Krishnan, CA
Aleksandr Ostrovskiy, NY
Arthur Shen, NJ
Atulya Shetty, MI
2013
Miles Hinson, NY
Anna Matlin, NJ
Kevin Mo, PA
Benjamin Tong, CA
Thomas Ulrich, WI
2012
Yang Dai, VA
Joshua Mu, NC
Andrew Ng, NJ
Jesse Orlowski, CA
Alexandra Weiner, CT
2011
Chaz Daly, FL
Andrew Ng, NJ
Eigen Wang, NY
Kevin Zhang, AZ
Andrew Shvartsman, NJ
2010
Rohan Agarwal, CA
Richard Herbst, CO
Abby Marshall, VA
Jake Miller, NY
Victor Shen, NJ
2009
Adithya Balasubramanian, VA
Robert Lau, HI
Haotian Zheng, CT
Michael Thaler, NY
Troy Daly, FL
2008
Sarkis Agaian, NY
Jonathan Cox, AZ
Benjamin Marmont, AZ
Michael Sobin, NJ
Adam Weser, NY