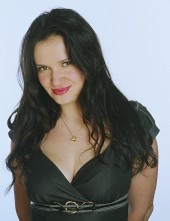 Congratulations Anna Zatonskih!
By FM Mike Klein
After two weeks on almost non-stop playing, IM Anna Zatonskih needed a few more hours to win the 2011 U.S. Women's Championship. She won her first rapid game as Black on Thursday against WFM Tatev Abrahamyan.
Zatonskih seemed to be able to cruise to the title, but in the next round she spoiled a better position and lost.
The two had to play a deciding Armageddon match which Zatonskih drew to give her the title. She had draw odds by virtue of playing Black and with less time.
"I don't have enough energy to celebrate," Zatonskih said. She slid down into a chair in relief.
The final game saw Zatonskih aim for an opposite-colored bishop endgame. Her control of the light squares stifled any chances for Abrahamyan to advance any pawns to make progress. After admitting that progress was impossible, a reluctant Abrahmyan looked up and signaled that she would concede the draw. Zatonskih immediately agreed, which gave her a fourth championship in six years.
Prior to the game's commencement, Zatonskih entered a secret bid of 19 minutes, 55 seconds. When Abrahamyan's bid of 24 minutes, 28 seconds was revealed, it meant that Zatonskih's lower time would give her a time handicap but the advantage of only needing a draw to win. Abrahamyan started with 45 minutes but took the White pieces. She chose to repeat her opening from the first rapid game.
In that first game, Abrahamyan sacrificed an exchange early but got good pressure. Zatonskih gave the material back and entered an endgame with an extra pawn but without an obvious breakthrough. With only seconds left for both women, On her 58th move, Abrahamyan slid her king out of check to the left, allowing Zatonskih's bishop to attack from behind. Abrahamyan resigned a few moves later.
In their second rapid game, Zatonskih needed only a draw as White to avoid an Armageddon match and with the title outright. Instead, she squandered her space advantage and entered an endgame, this time down a pawn. Abrahamyan eventually found shelter for her king and promoted a pawn to a second queen, which she sacrificed for a forced checkmate. The match then stood at 1-1, requiring the Armageddon match.
Find all the details from the US Chess Championships and US Women's including pgn files, photos and more on uschesschamps.com or www.saintlouischessclub.org.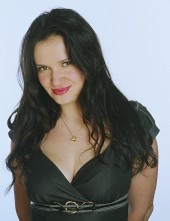 About Anna Zatonskih
Age: 32
Residence: Long Island, NY
Birthplace: Ukraine
Rating: 2554
Title: International Master
Chess Highlights:
Three-Time U.S. Women's Champion (2009, 2008, 2006); Gold Individual Medal in 2008 Chess Olympiad
Bio: Anna Zatonskih is a three-time U.S. Women's Champion. She came to Saint Louis to defend her title at last year's U.S. Women's Championship, but ran into stiff competition against IM Irina Krush who equaled Zatonskih with her third title. Two years ago, Zatonskih won the U.S. Women's Championship with a dominating score of 8.5/9 and took home $15,000. She'll have to bring another dominating performance to snatch the title away from Krush at this year's event. Zatonskih is described in a U.S. Chess Federation biography as an intense competitor who has trouble sleeping at night during tournaments because she ponders the next day's games.
Anna said her chess highlights include the 2004 silver medal and the 2008 bronze she helped the U.S. team win at the Chess Olympics.
Outside of the chess, Anna has a variety of interests from bicycling to ping pong to scuba diving. She even played an underwater match while in scuba gear on a giant board. The game couldn't go longer than 50 minutes, but she played to a draw. Coached by her husband, German Grandmaster Daniel Fridman, Anna comes into the tournament in the hopes of securing her fourth title.