News
Announcing the 2011 USCF All-America Team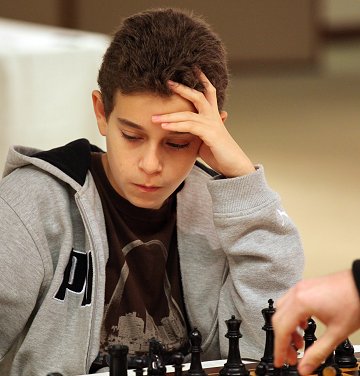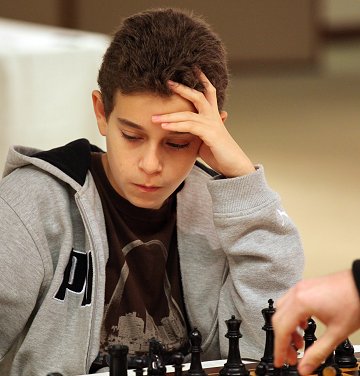 Sponsored by Trophies Plus
The USCF All-America Team is a prestigious award that started in 1988 and is given to the top players in the United States. This is a great achievement for these talented young chess players, one that can only be attained through hard work and a fierce dedication to chess.
The list below includes these players by age. The recipients of this award also receive a plaque and a jacket.
Congratulations to all of the chess players! Well done!

Age 18 (minimum peak rating 2450)
Robert Hess
Samuel Shankland
John Daniel Bryant
Age 17 (minimum peak rating 2400)
Age 16 (minimum peak rating 2350)
Conrad Holt, KS
Michael Lee, WA
Steven Zierk, CA
Alec Getz, NY
Victor Shen, NJ
Howard Chen, WA
Age 15 (minimum peak rating 2300)
Ray Robson, FL
Parker Bi Guang Zhao, NY
Age 14 (minimum peak rating 2250)
Daniel Naroditsky, CA
Gregory Young, CA
Age 13 (minimum peak rating 2200)
Darwin Yang, TX
Alexsandr Ostrovskiy, NY
David Adelberg, AZ
Atulya Shetty, MI
Age 12 (minimum peak rating 2200)
Yian Liou, CA
Jarod M. Pamatmat, TX
Arthur Shen, NJ
Kevin Wang, MD
Michael Bodek, NY
Age 11 (minimum peak rating 2100)
Kayden Troff, UT
Christopher Wu, NJ
Justus Williams, NY
Joshua Colas, NY
Luke Harmon-Vellotti, ID
James A. Black, NY
Kapil Chandran, CT
Jeevan Karamsetty, VA
Age 10 (minimum peak rating 2000)
Dachey Lin, TX
Michael L. Chen, MI
Andrew Tang, MN
Age 9 (minimum peak rating 1900)
Samuel Sevian, CA
Tommy O. He, TX
Jeffery Xiong, TX
Jonathan Chiang, TX
Kadhir Pillai, NY
Roland Feng, WA
Jason Shi, CT
Vignesh Panchanatham, CA
Cameron Wheeler, CA
Age 8 & Under (minimum peak rating 1800)
Ruifeng Li TX
Tanuj Vasudeva, CA
Winston Zeng, CA
Albert Lu, CA
Aravind Kumar, NJ
Praveen Balakrishnan, NJ