Community
Brooklyn Castle. In Theaters Now.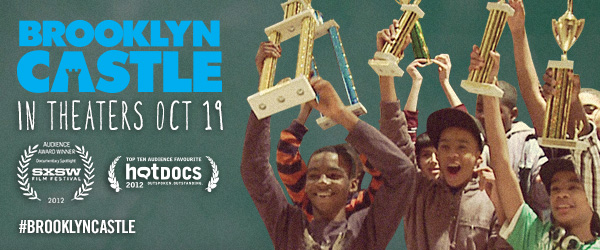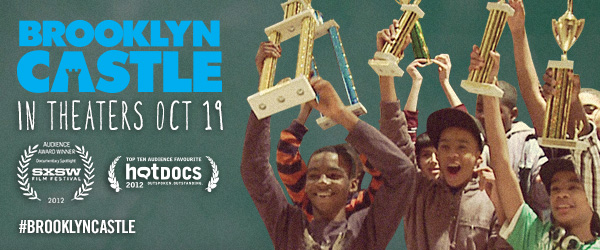 The Brooklyn Castle film is in theaters now! Spread the word!
IF YOU CARE about Brooklyn Castle and want to see it succeed, SPREAD THE WORD and TAKE ACTION to support this important film!  Here's what you can do:
1. WATCH AND SHARE OUR TRAILER:
2. FIND A THEATER NEAR YOU TO SEE IT
Opens October 19th
Opens October 26th
Opens November 2nd
Find more theater listings on our website.
Follow Brooklyn Castle on Twitter | Like them on Facebook | Support Community Screenings | Watch the Trailer