News
Chess Life Cover Stories with Al Lawrence [PODCAST]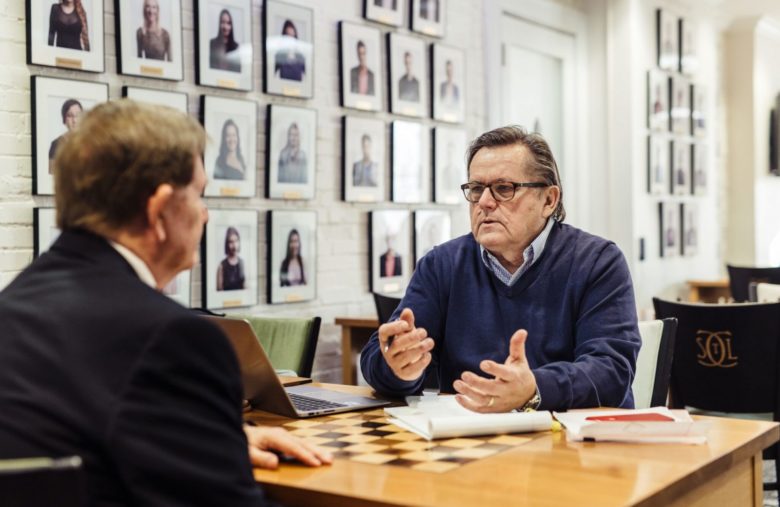 Al Lawrence (photo Austin Fuller)
By Daniel Lucas
The March 2019 edition of "Cover Stories with Chess Life" is now live! This monthly podcast, hosted by Senior Director of Strategic Communication Daniel Lucas, goes in depth and behind the scenes for each month's 
cover story
. This month, we talk to Al Lawrence, our first three-time guest. Al wrote our profile of the new–and first–Dean of Scholastic Chess, Dewain Barber. New this month: "The Skittles Room," in which we talk to people doing something interesting or of note within US Chess. (Missing "Checking in with Jen"? Listen to our new Women's Program Director's podcast 
"Ladies Knight"
!) For this initial segment, Lucas talks to our new Digital Editor, and our "Books and Beyond" 
Chess Life 
columnist, John Hartmann. And don't miss your chance at winning a $50 gift certificate to 
USCFSales.com
! Send in your question to 
podcast@uschess.org,
 and if your question is selected as the Best Question, you will win the gift certificate. Next month we will be covering GM Hikaru Nakamura's win at the London segment of the Grand Chess Tour, written by GM Robert Hess. Send in your questions now for GM Hess or anything about 
Chess Life
 that strikes your fancy.
Listen to the Podcast
Podcast: Play in new window | Download