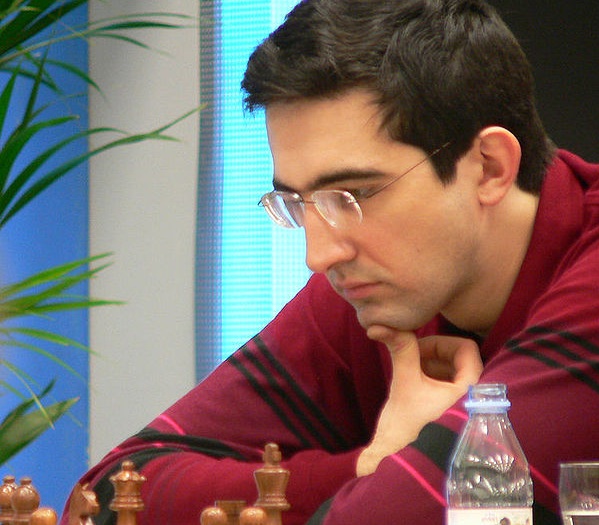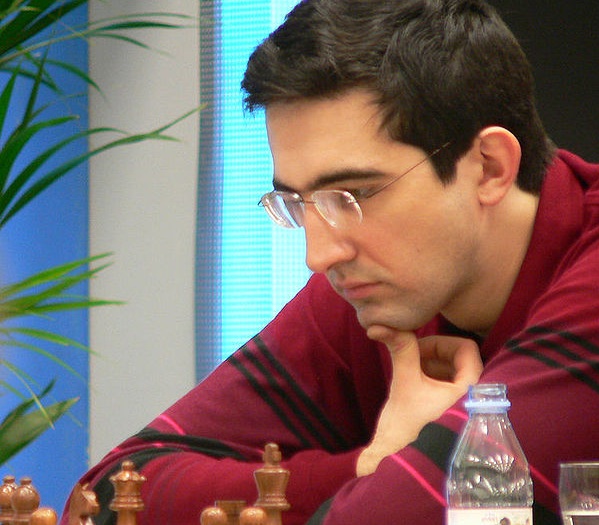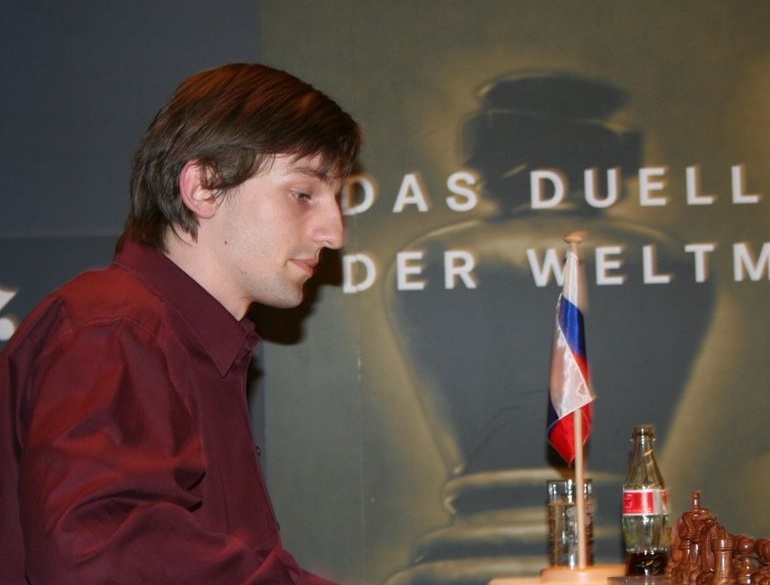 Monday, 09 May 2011 – FIDE.com
Kramnik and Grischuk eliminated their opponents and will play for the ticket to the final on Thursday.
In the tie-break matches of the Candidates Matches-2011 Round 1 Russian GM Vladimir Kramnik and Alexander Grischuk have eliminated their opponents Timur Radjabov and Levon Aronian and qualified for the semi-final match. One of them will definitely play in the final, the other finalist will be determined in the match Gelfand – Kamsky.
Aronian and Grischuk played just four games in rapid chess, while Kramnik and Radjabov took almost all chances to make their match extremely dramatic. After four draws in rapid, they continued in blitz and decision has been made literary in the last seconds of the fourth game.
Radjabov won the first blitz, outplaying Kramnik in a beautiful style. In the second game, when Kramnik needed to win to proceed fighting, the opponents positions were equal. A few seconds left, and Vladimir was trying his best to find the way out. The draw seemed to be inevitable, when the clock condescended. In accord to the Attachment 1 of the Candidates Matches Regulations (Article 6.10), the Arbiter changed the clock, returned the time, guided by live broadcasting of the game, and the grandmasters resumed playing. In the end, Kramnik won the game.
Aronian played first rapid game as white very badly, he lost without fight. But he recovered in game two, winning it with black pieces in great style. He continued his high performance in the third game and reached completely winning position, having also much better time. But the story of very first game of the match has been repeated. Instead of finishing the job, he started with mistakes, and finally was happy to escape to draw. Obviously, top seeded player was under too big psychological pressure. In the fourth game he was not even a shadow of himself.
Candidates Matches-2011. Round 1. Tie-breaks. Results: Kramnik : Radjabov 4,5:3,5, Grischuk : Aronian 2,5:1,5.
Semi-finals will start on 12 May, 2011. The games are scheduled to start at 03.00 p.m. local time.