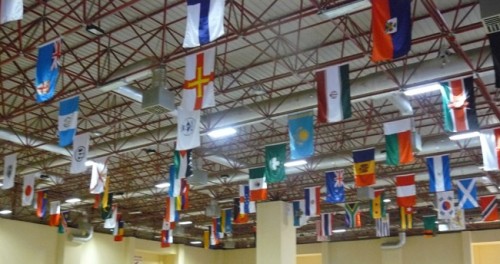 FIDE.com
The 40th FIDE World Chess Olympiad will take place in Istanbul, Turkey, 27 August – 10 September. A record breaking 162 nations have registered for the competition with more than 1700 players and captains.
The arrival of delegations is underway and the opening ceremony will take place August 27th at 21:30 local time (20:30 CET) in the WOW Convention Center. The ceremony will be broadcasted live in 4 languages simultaneously. The first round begins August 28th at 15:00.
Defending champions are the teams of Ukraine in the open section and Russia in the women section. The competition is an 11 round championship where each team is composed of four boards. Standings are decided by Match points (2 for victory, 1 for draw, 0 for loss).
Click on the links below for additional information.
Official website / Schedule / Regulations / Live games with analysis