Programs
Getting to Know Us: Find Out More About Our Chess Programs & Resources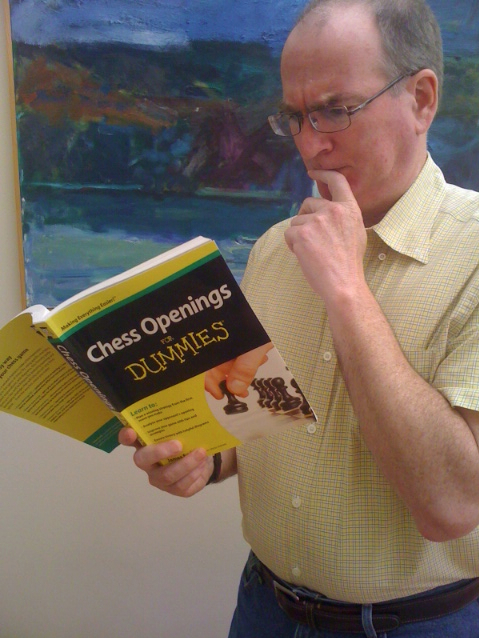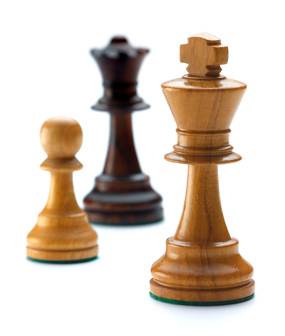 The U.S. Chess Trust is an independent 501(c)(3), non-profit organization.
The U.S. Chess Trust's promotes and supports chess in the community through our programs, and by providing resources that help support our mission.  In addition, we also actively support charities conducted by the USCF and other chess organizations.
To learn more about how we are helping make a difference in the chess community, Click Here to check out the Chess Programs & Events the U.S. Chess Trust helps support !
Letters from the Chess Community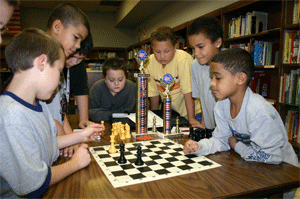 Longfellow Elementary Benefits from U.S. Chess Trust Donated Chess Sets.
11/2007
"The Longfellow Elementary Chess Club is made up of 3rd and 4th graders. Last fall the 4th grade finished in 4th place at the State of Ohio Grade Level Championships.
"In the Spring Ohio Elementary Championships, we placed 3rd in the K-3 championships, 3rd in the K-3 novice division, and 4th in the K-6 reserve division."
Of U.S. Chess Trust Chess Set Donations To The School…
"We really appreciate the donation and we put it to good use. Unfortunately, our school was closed do to cut backs but the memories of competitive chess live on. I had the privilege of teaching most of these players in third grade and the research holds up. Most, if not all my third grade chess players scored at the accelerated and advanced levels on the state 3rd grade math test. Also, most of these players had less than 1 year of chess experience. Pretty good for an urban district with a significant poverty rate." Bob Brdar
We commend Bob for all the support and encouragement he provided for these outstanding young chess players!
Thank you for sharing your story with us , it is truly great to hear how chess continues to enhance our childrens lives and how it inspires young minds to excel!
Want to share your story with us?
Tell us how we are helping you establish or expand the chess program in your school! Just post your comment on our blog or send an email to our web editor – BMarinello@uschesstrust.org !
Don't have a chess program yet? Just contact us and we can go over the ways we can help you get started! It's that simple !
Want to find out more? Click Here for information about our Officers, Trustees & Professional Staff !