News
"Nakamura Wins Tata Steel Chess Tournament" – NY Times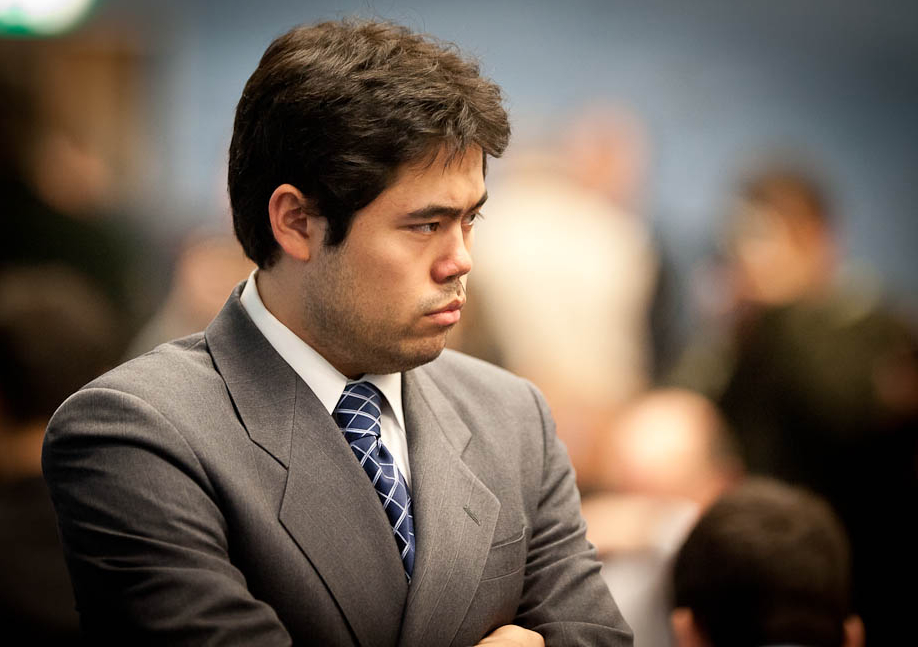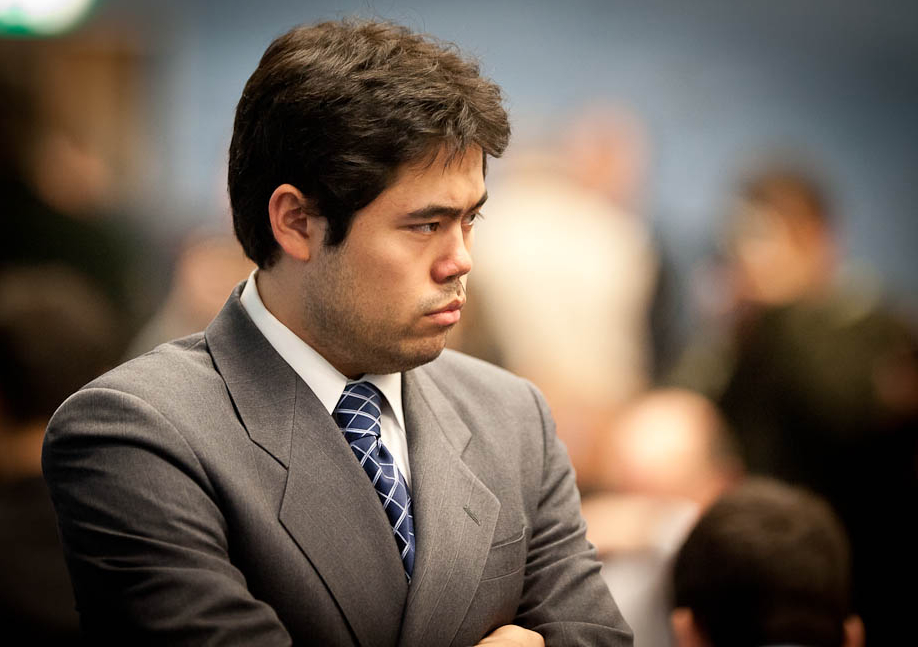 "GM Hikaru Nakamura obtained the best performance of his life at the Tata Steel Chess Tournament, positioning himself as one of the top five players in the world." – Beatriz Marinello
Visit the Tata Steel Chess Official Website for additional info and full report – CLICK HERE.
Hikaru Nakamura of the United States emerged as the winner of the elite section of the Tata Steel chess tournament in the Netherlands after a spate of draws in the final round on Sunday.
Nakamura finished with 9 points, a half point ahead of Viswanathan Anand of India, the world champion. Magnus Carlsen of Norway and Levon Aronian of Armenia tied for third, with 8 points each, while Vladimir Kramnik of Russia and Maxime Vachier-Lagrave of France were another half point back, tied for fifth.
In the final round, Nakamura had Black against Wang Hao of China. Rather than act like a wallflower and try not to lose, Nakamura played aggressively, even offering to sacrifice an exchange (a rook for a bishop). Wang refused to fully engage, however, and a draw was agreed to rather quickly.
Anand also had Black. His opponent, Ian Nepomniachtchi of Russia, gained a bit of a space advantage out of the opening and then did sacrifice an exchange to win a pawn. The resulting position was fairly balanced, however, and the players agreed to a draw after Nepomniachtchi set up a fortress that Anand would not have been able to break. (Interestingly, a computer evaluation of the position showed a clear advantage for Anand, which shows the limitations of computers in some types of positions.)
All-in-all, it was an exceptional performance by Nakamura, who won six games, lost once (to Carlsen), and drew six games. He finished ahead of the four top-ranked players in the world — one of the best results by an American in decades.
Garry Kasparov, the former world champion, was effusive, saying Nakamura's result was perhaps even better than any tournament performance by Bobby Fischer, the former world champion, and maybe the best in more than 100 years.
Hikaru NakamuraKoen Suyk/European Pressphoto Agency Hikaru Nakamura just after winning the Tata Steel tournament.
In an e-mail, Kasparov said, "Fischer never won a tournament ahead of the world champion. He was second in Santa Monica," referring to the Second Piatigorsky Cup. "Of course, there were far fewer such events back then, and Fischer had several great tournament results like Stockholm 62," the interzonal qualifier for the world championship. "Reuben Fine only equaled Keres on points at AVRO in 38."
Referring to the breakout performance of Frank J. Marshall, the United States Champion from 1909 to 1936, Mr. Kasparov continued, "Then you have Marshall at Cambridge Springs in 1904 ahead of Lasker, though Tarrasch wasn't there. So unless you include Capablanca as an American player, I think you can go back to Pillsbury at Hastings 1895 for an American tournament victory on par with Nakamura's." (Harry Nelson Pillsbury was an American player who died at age 33, never having again equaled his triumph at his first international tournament.)
Kasparov's analysis is interesting, but he seems to have neglected Gata Kamsky, who won the World Cup in 2007, and beat some outstanding players along the way, including Alexei Shirov, Peter Svidler, Ruslan Ponomariov, and Carlsen. Shirov and Ponomariov also played at Tata Steel. Nakamura beat Shirov and drew with Ponomariov.
Kamsky also played, and lost, a world championship match against Anatoly Karpov in 1996. To qualify, he won a series of matches against top players, including Anand.
In the B section, the co-leaders, Luke McShane of England and David Navara of the Czech Republic, did not play a quick grandmaster draw to split first place. They engaged in a long game of patient maneuvering and Navara, who was White, eventually won a pawn. He was unable to hold on to it, however. They agreed to a draw only after all the pieces were traded off and only pawns that could not move remained.
McShane and Navara tied for first, with 9 points each. Zahar Efimenko of Ukraine, who drew with Gabriel Sargissian of Armenia, was alone in third, with 8.5 points.
The C section was also decided by a clash between the leaders. In this case, Daniele Vocaturo of Italy had a half point lead over Ilya Nyzhnyk, a 14-year-old Ukrainian grandmaster. Vocaturo, who was White, only needed a draw to win the tournament, but it turned out to be no easy matter. Rather than play conservatively, Vocaturo launched an all-out attack against Nyzhnyk's king. Vocaturo kept hurling pieces at Nyzhnyk, but he defended well. He should have won, as the attack was unsound, but Vocaturo managed to muddy things just enough to force a perpetual check with his lone remaining piece — his queen.
That clinched first place for Vocaturo, who scored 9 points, and second for Nyzhnyk, who finished with 8.5. Kateryna Lahno of Ukraine beat Jan Willem de Jong of the Netherlands to finish third, with 8 points.
In another incredibly entertaining final game, Mark Bluvshtein of Canada wove a mating net around the king of Ivan Ivanisevic of Serbia. They tied for fourth in the C group with Dariusz Swiercz of Poland. Each had 7.5 points.