Community
NASA Astronauts Challenge Earthlings to Chess Rematch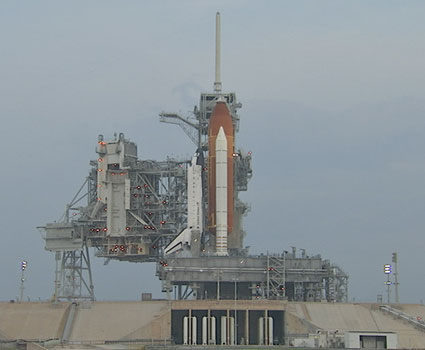 Photo credit: NASA/KSC
PRESS RELEASE
April 29, 2011
HOUSTON — NASA astronauts Greg Chamitoff and Greg H. Johnson, who will launch into space Friday, April 29, are challenging the people of Earth to a chess rematch. NASA and the U.S. Chess Federation (USCF) hosted the first Earth vs. space match in 2008 when Chamitoff lived aboard the International Space Station.
The public won that match thanks to help from chess champions at Stevenson Elementary School in Bellevue, Wash.
"Chess is a great game that challenges the mind and helps young people develop critical thinking skills that will serve them well in math, science, and all aspects of their future careers," Chamitoff said.
He and Johnson will play the game during their 14-day space shuttle flight to the International Space Station. The USCF will facilitate the match on its website at: http://www.uschess.org/nasa2011/
At the site, the public can suggest or vote on a chess move. The USCF will decide how to respond to the astronauts' moves. NASA and USCF will use Twitter and Facebook to notify participants about the status of the game and when to vote on moves.
"We hope the excitement and interest this game generates will inspire students to become interested in chess," said USCF Executive Director Bill Hall.
Chamitoff, who will conduct two spacewalks during the shuttle mission, is a chess aficionado. He took a chess set when he launched to the space station in May 2008, and brought it back when he returned home in November 2008. He will be taking a different chess set for this trip.
"We hope to do better in this Earth vs. space match," Chamitoff said. "But, I have to admit it will be a challenge because we have an extremely busy flight ahead of us."
Updates on the chess match will be posted on the USCF Twitter and Facebook sites, Chamitoff's Twitter account and the International Space Station's official Facebook page:
Tweets by ChessMagnet
http://www.facebook.com/pages/Earth-vs-Space-Chess-Match-2011
Tweets by Astro_Taz
http://facebook.com/ISS/
For more about Chamitoff, the space shuttle and the space station, visit: http://www.nasa.gov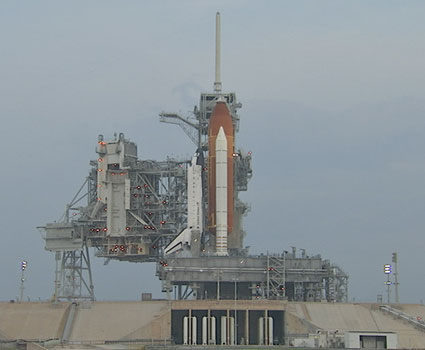 Photo credit: NASA/KSC
About this NASA MISSION
"The crew members for space shuttle Endeavour's STS-134 mission are Commander Mark Kelly, Pilot Gregory H. Johnson and Mission Specialists Michael Fincke, Greg Chamitoff, Andrew Feustel and European Space Agency astronaut Roberto Vittori.
During the 14-day mission, Endeavour and its crew will deliver the Alpha Magnetic Spectrometer (AMS) and spare parts including two S-band communications antennas, a high-pressure gas tank and additional spare parts for Dextre."