News
Samford Fellows at the 2022 Chess Olympiad in Chennai, India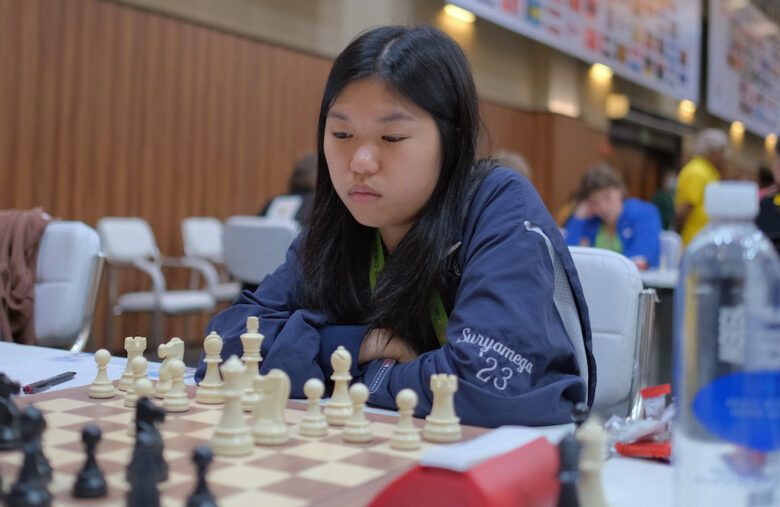 We're proud of our USA Teams! Thank you for representing our country!
Congratulations to Gold winners in the Open Section – Team Uzbekistan and Women's Section – Team Ukraine. Our appreciation to India for hosting and organizing the 44th Chess Olympiad.
This year, the Frank P. Samford, Jr. Chess Fellowship, marked its thirty sixth annual award. Since its 1987 inception, Samford Fellows have included GM Irina Krush (2008 Samford Fellow), GM Wesley So (Samford Fellow 2016), and US current Women Chess Champion, IM Carissa Yip (2020, 2021, 2022 Samford Fellow) all members of USA Teams at the 2022 Chess Olympiad in Chennai, India.
Team USA is the overwhelming favorite in the Open section with a team with an average rating of 2772, a staggering 75 points more than second-seeded hosts India. While it can be said that two perennial contenders in China and Russia are not present this time and a few teams that are normally in have been weakened by players deciding not to come to Chennai, the facts show that USA has always been the main contender for Gold in recent years.

In the last two Olympiads played over the board, pre global COVID-19 pandemic, USA were champions in 2016, and took silver in 2018.

A team of world championship contenders Fabiano Caruana, World No. 4 who narrowly lost a world championship match to Carlsen, Levon Aronian, World No.5, the superstar and previous leader of Armenian chess who had led them to three Olympiad victories in 2006, 2008 and 2012, and a prodigious talent from the Philippines in World No. 6 Wesley So. Completing the line-up is former Cuban No. 1 Leiner Dominguez Perez, World No. 15 and home-grown Sam Shankland, World No. 26. Team USA will once again be captained by FIDE Senior Trainer John Donaldson, the winner of the FIDE Trainer Award for 2020, and who is on record as saying that even in the absence of another World Championship contender Hikaru Nakamura, World No. 11, this in is the strongest ever USA team he has worked with in 14 Olympiads!

44th FIDE Chess Olympiad, Official News; chessolympiad.fide.com
44th FIDE Chess Olympiad 2022
United States of America, Open Section
Captain: Donaldson, John
GM Fabiano Caruana, 2783
GM Levon Aronian, 2775
GM Wesley So, 2773
GM Leinier Dominguez Perez, 2754
GM Sam Shankland, 2720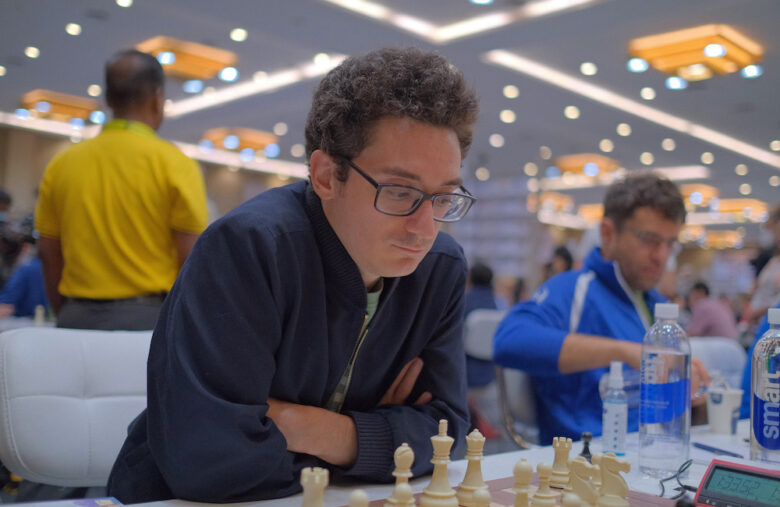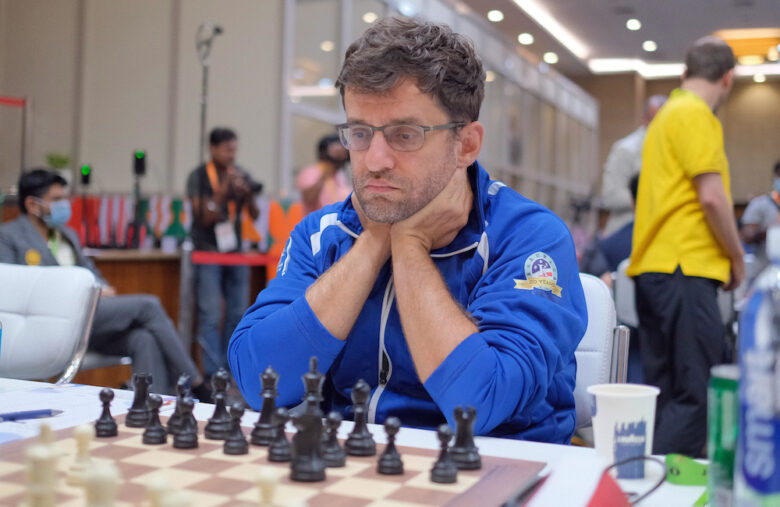 GM Wesley So (2016 Samford Fellow) a two time US Champion (2017, 2021) and former chess prodigy who became the youngest player to pass the 2600 threshold in October 2008, breaking the record previously held by Magnus Carlsen. He represented the US in the 2016 Olympiad, winning team gold and individual gold on board three.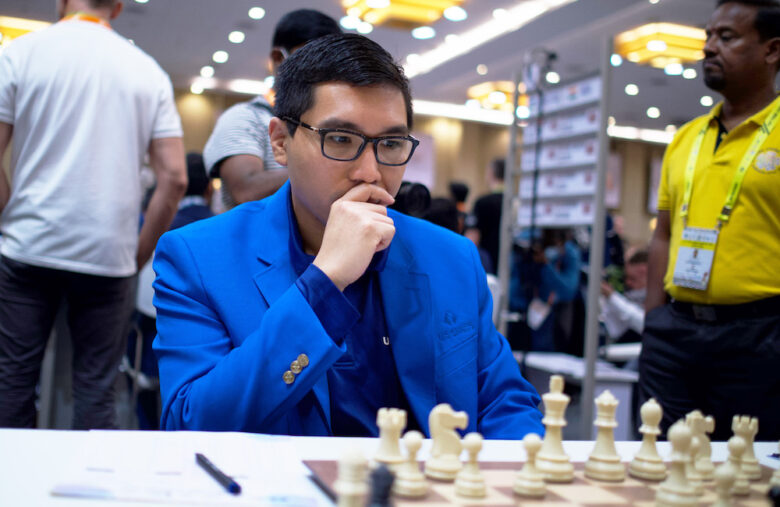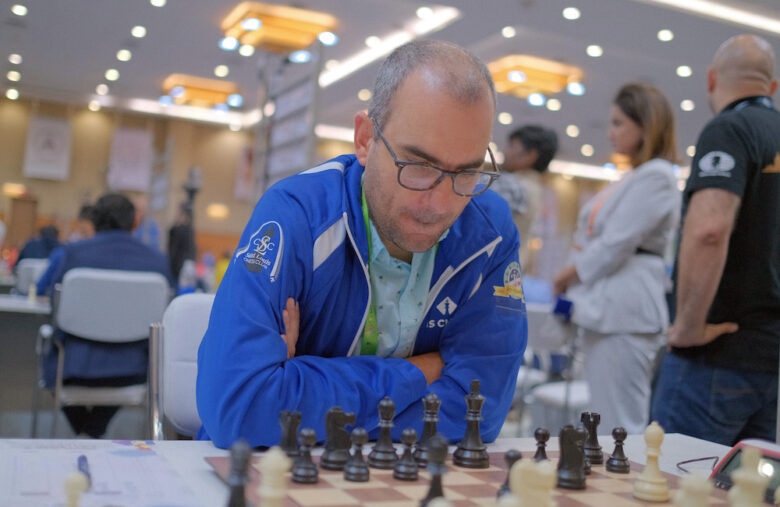 United States of America, Women Section
Captain: Khachiyan, Melikset
WGM Gulrukhbegim Tokhirjonova, 2329
GM Irina Krush, 2430
IM Carissa Yip, 2416
IM Anna Zatonskih, 2383
WGM Tatev Abrahamyan, 2291
GM Irina Krush (2008 Samford Fellow) is the highest rated female in the United States, winning the U.S. Women's Championship seven times! She has represented the USA in the 2002, 2004 and 2008 Chess Olympiads.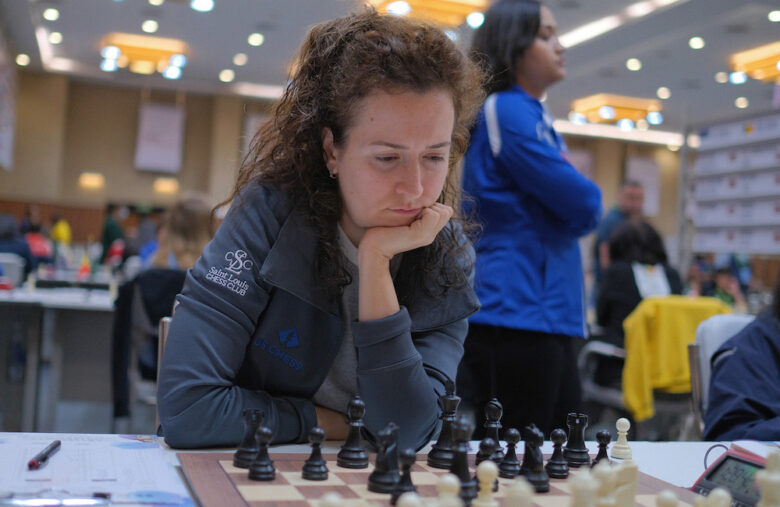 IM Carissa Yip (2020, 2021, 2022 Samford Fellow) is one of the top female chess players in America. Known for her creativity over the board, Yip has been breaking records ever since she learned how to play the chess from her father at age 6. At age 9, she became the youngest ever female to reach the Expert level. She broke the record for youngest female to earn the National Master title at the age of 11 years, 5 months, and 18 days.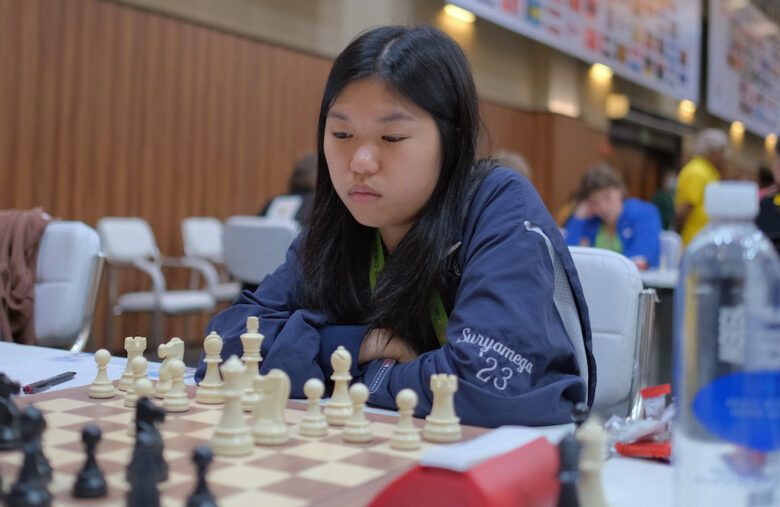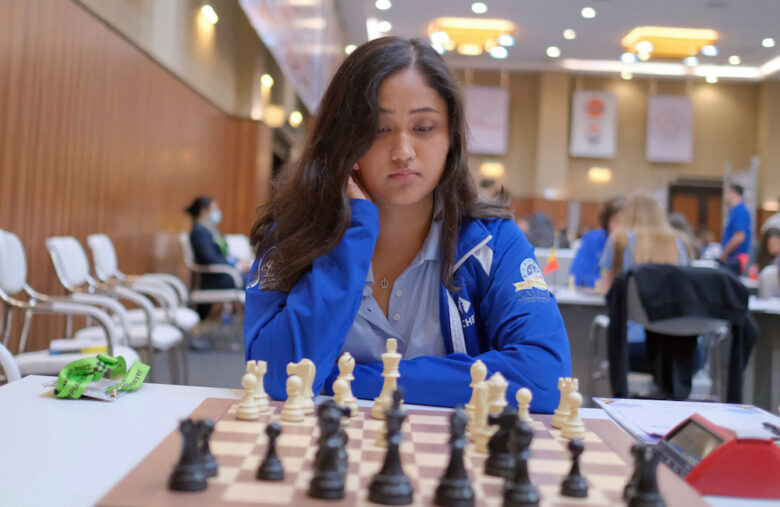 44th Chess Olympiad 2022: Team Standings