News
Samford Fellows So and Yip Win US Championship Titles in St. Louis!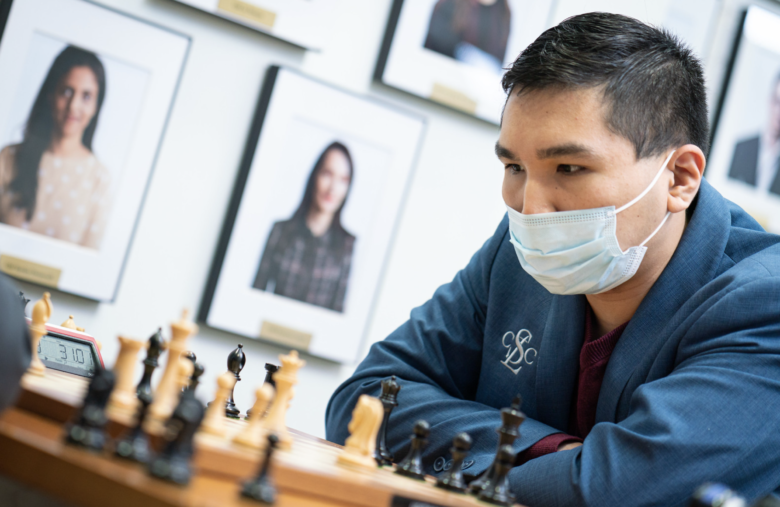 Wesley So 2021 US Chess Champion: Photo courtesy Saint Louis Chess Club; Photographers Bryan Adams and Lennart Ootes

On October 19, GM Wesley So, a 2016 Samford Fellowship recipient, won the 2021 US Chess Championship. Current Samford Fellow IM Carissa Yip won the US Women's Championship. The separate events, both sponsored by Rex and Jeanne Sinquefield, were held concurrently at the Saint Louis Chess Club. Rex Sinquefield is a trustee of the US Chess Trust.
So won the 2021 title in a three-GM, rapid-game playoff against former US champ and world champion challenger Fabiano Caruana and former Samford Fellow Samuel Sevian. After 11 rounds of classical play pitting all 12 contestants in head-to-head games, the three tied for first with 6 1/2 points. So defeated both Caruana and Sevian in the playoff. Caruana defeated Sevian to finish second, leaving Sevian in third place. Seven of the 12 competitors in the 2021 US Championship were former Samford Fellows. Previous to the playoff, GMs Sevian and Daniel Naroditsky (also a former Samford Fellow) scored rare wins in classical chess against Caruana.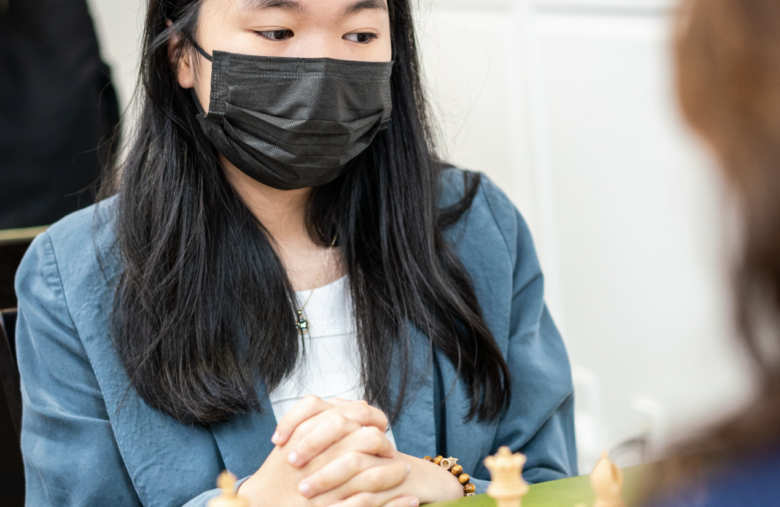 Yip, who holds both the IM and WGM titles, won the 2021 US Women's Championship without the need for a playoff, amassing 8 1/2 points in 11 rounds in the separate event and clinching the title with a win in the penultimate round. Yip won seven games, defeating four previous US women's champions in the process, a record. WGM Tokhirjonova Gulrukhbegim finished second with 7 points. GM Irina Krush, an eight-time US Women's Champ, was third with 6 1/2 points, pointing out in a post-game interview: "It's hard to keep up with someone winning all her games!" Krush received the support of a Samford Fellowship in 2008.

The goal of the Samford Fellowship, administered by the US Chess Trust, is to bring the World Chess Championship back to the USA by supporting development of the most promising US players. Results of the 2021 US Championships once again confirm the Samford choices.
The Samford family provides the most important chess fellowship in America, awarding more than two million dollars of crucial support to USA chess. This year, the Samford family is providing its 30th round of annual fellowships.
Samford Fellows in US "Open" Championship:
GM Wesley So (2016)
GM Sam Sevian (2015)
GM Aleksandr Lenderman (2011)
GM Ray Robson (2009)
GM Sam Shankland (2013)
GM Daniel Naroditsky (2014)
GM Jeffery Xiong (2017)
Samford Fellows in US Women's Championship
Carissa Yip (2021)
Irina Krush (2008)
For more information, contact al@uschesstrust.org.
–30–