Chess Files
The Chess Files: What do you do after you've learned the basic?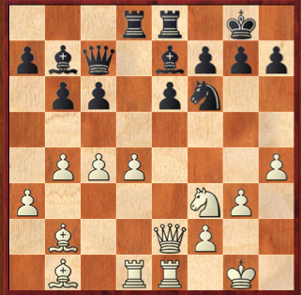 The Chess Files
The answers are out there.
By Jim Eade
I've supplied partial answers to the question: "What do you do after you've learned the basic?" in previous columns. A recommendation from the first half of the 20th century was Nimzowitsch's "My System." One from the middle part of the century was Larry Evans' "New Ideas in Chess." It is now time to turn the spotlight on a contemporary chess author.
Jeremy Silman is an International Chess Master, who has won the American Open, the National Open and the US Open. He is a world renowned chess teacher, who has served many times as a coach for the US delegation to World Junior Championships.
Most importantly for our purposes, Silman has authored a number of excellent instructional books on chess. It is very difficult to choose just one, but I am comforted in the knowledge that I can't go too far wrong. Silman is just that good.
My recommendation is his "The Complete Book of Chess Strategy." It is sub-titled "Grandmaster Techniques From A to Z." He has sections on the three phases of the game: Opening, Middlegame, and Endgame, but also includes a useful section on what he calls "Practical Matters." Each section concludes with a set of Quizzes, which I think is a valuable methodology.
In a tip of the hat to the past, Silman gives an example of prophylaxis in chess. This was a term coined by Nimzowitsch, who taught that it was sometimes more important to prevent your opponent from playing a good move than to make one yourself. The example Silman uses to illustrate this concept is given below: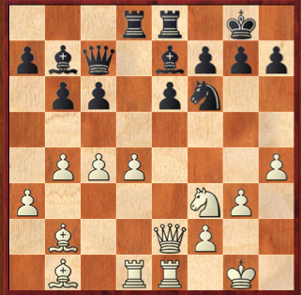 Silman writes that "White has a substantial advantage in space and piece activity." He continues, "However, Black is about to play …c6-c5. What should White do about this?
1.c5!
Silman concludes as follows: "By following up with Ne5, White can build a kingside attack at his leisure, while Black can only stare helplessly and wait for his doom to arrive."
As always, you can send your chess questions directly to me at jimeade@comcast.net.