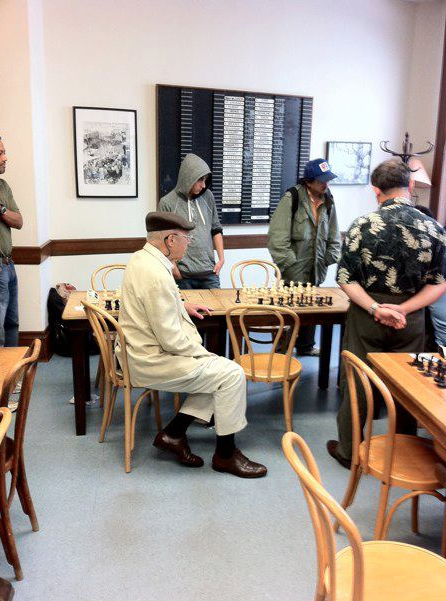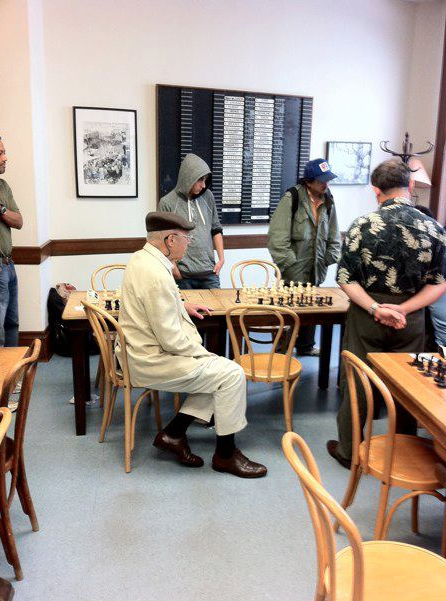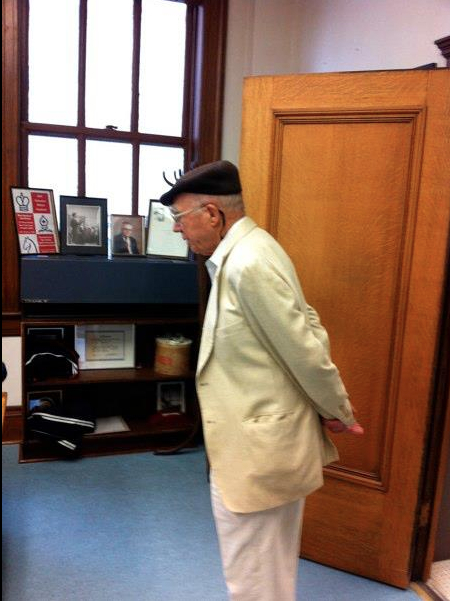 The Neil Falconer Blitz Tournament was held on Sunday, July 31st at the Mechanics' Institute of San Francisco.
The U.S. Chess Trust and the Mechanics' Institute were co-sponsors of the event.
Mr. Falconer has been a more than generous donor to both institutions over the years.
The Trust has set aside $1,000 to hold blitz tournaments in honor of Trust donors. This was the first of what we hope to be a series of events.
The tournament had $650 in prizes and had 21 paid entries (Three International Masters had free entry fee).  It ended in a four-way tie between International Masters DeGuzman, and Donaldson, and FMs Buscara and Kotlya.
U.S. Chess Trust President, Jim Eade, had a chance to say a quick hello to Neil during the event and he confessed that he had never been a good blitz player.
"Of course," he added, "In those days we played 10 seconds a move." I asked him how you knew when your 10 seconds was up, and he said, "We counted!"
The time control for this event was 4 minutes with a 2 second increment.