News
The World Junior Chess Championship for Players with Disabilities wraps up with a successful 3rd Edition!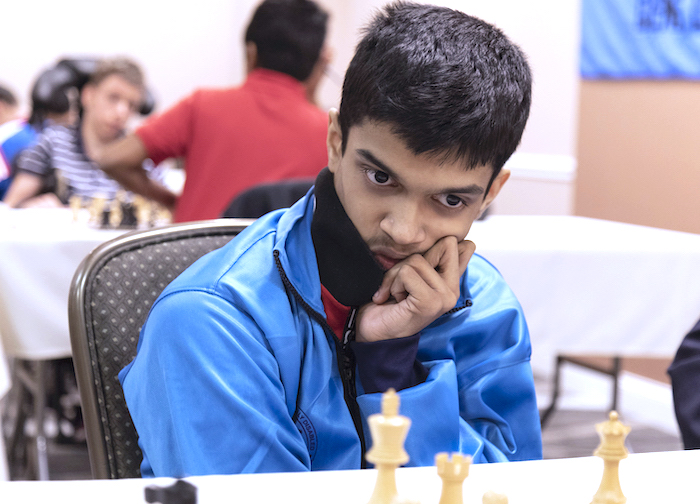 FOR IMMEDIATE RELEASE
July 22, 2019
By Event Press Officer and Photographer: Dora L Martinez | dora@lensethics.org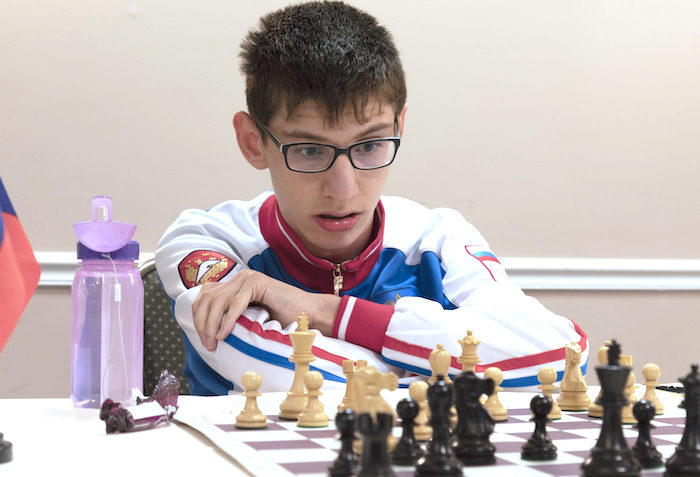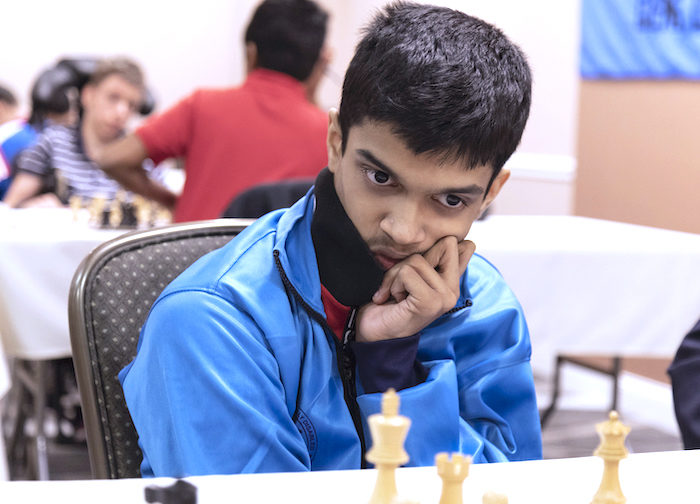 It's been one week since the event wrapped up and the typical Press Release with results, a few pictures and a short recap of the event cannot do it justice. Getting to know the players, the families, supporters and the amazing staff and volunteers that helped make this event happen was an amazing experience.
The event attracted media coverage from CNN, whose "The Good Stuff" documentary coverage will air later this month, sign up to receive updates regarding this CNN series at www.cnn.com/specials/us/the-good-stuff.
During the event, Kien Lam also filmed his documentary which focuses on chess player Dariia Kudainazarova (Kyrgyzstan); we will provide his documentary release date when further details become available. Learn more about Kien on his blog https://whereandwander.com and at this CNN link: https://www.cnn.com/travel/article/plane-wing-walker-washington.
Media outlets have covered the event in English, Spanish, French and German languages.
A huge hit with the players was a surprise appearance by WGM Jennifer Shahade who took some time to analyze their games — what an experience!
Now, let's get to the chess results! In the top five, FM Ilia Lipilin (RUS) retained his title as World Junior Champion for Players with Disabilities, CM Samarth Jagadish Rao (IND) came in 2nd Place, Maksim Petrov (RUS) came in 3rd place, Pranav Shankar (USA) came in 4th followed by Jarno Scheffner of Germany in 5th place.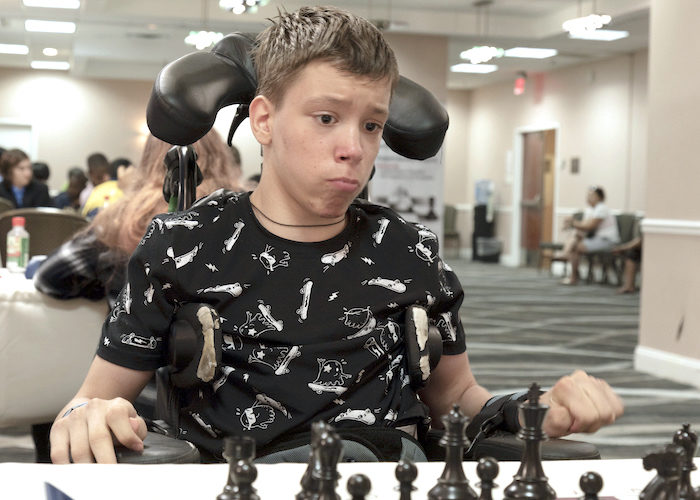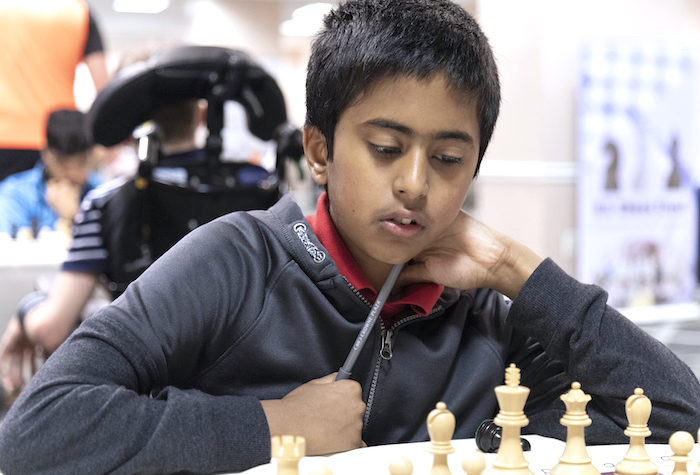 The 'TEAM' Places are:
1st Place Team for Russia
2nd Place Team for Uganda
3rd Place Team to the United States of America.
The list of individual results can be seen below.
Final Standings:
[table id=25 /]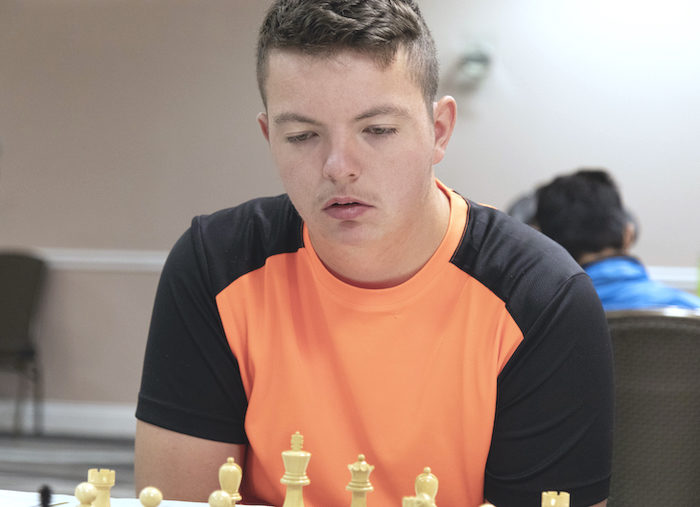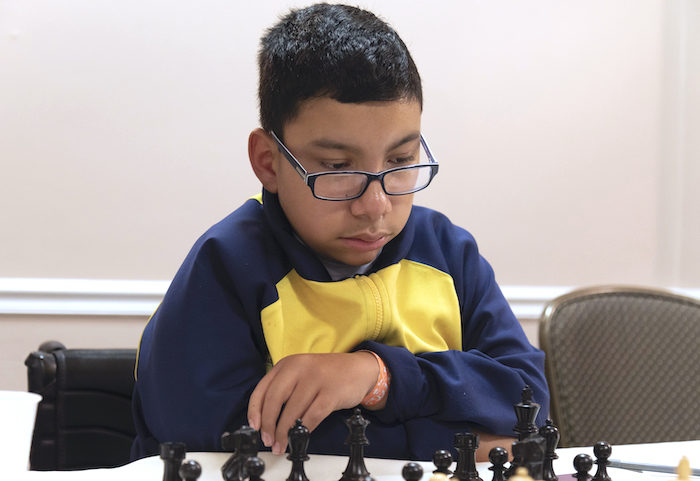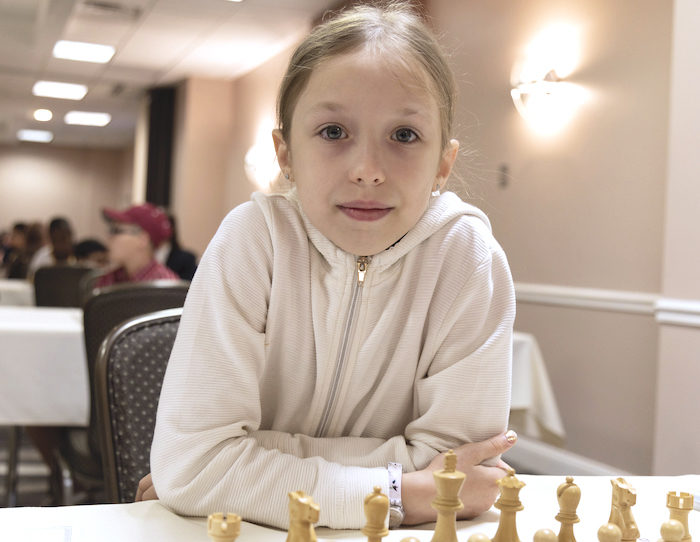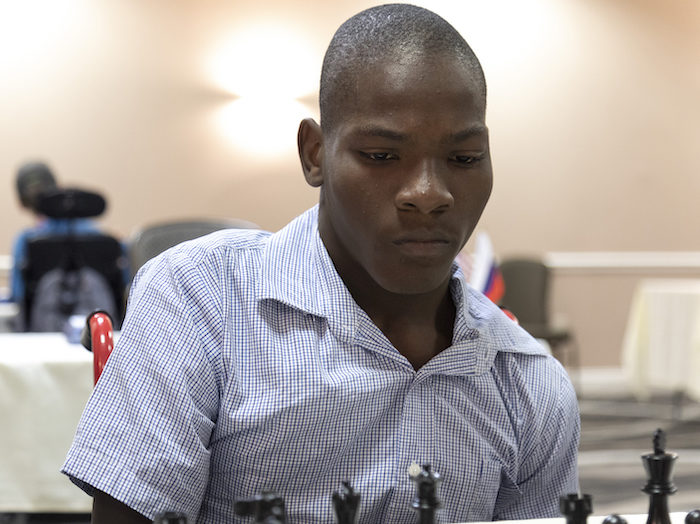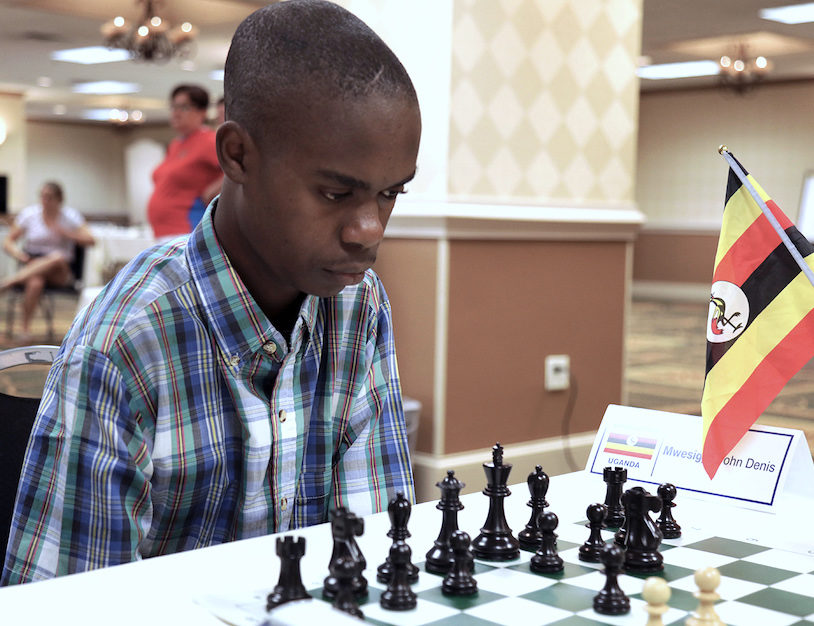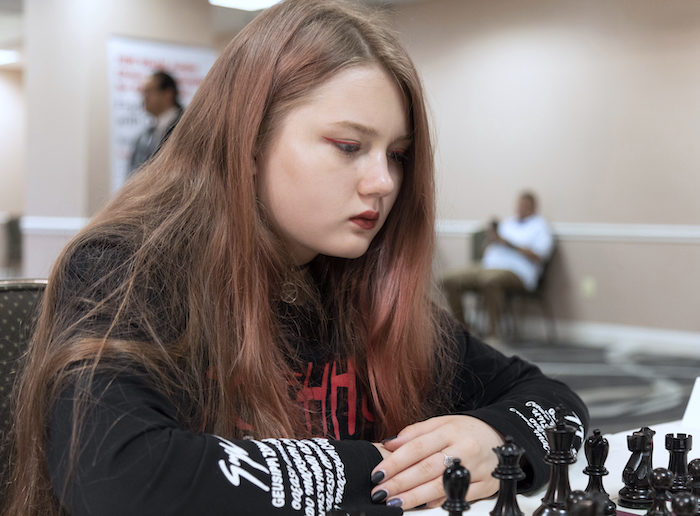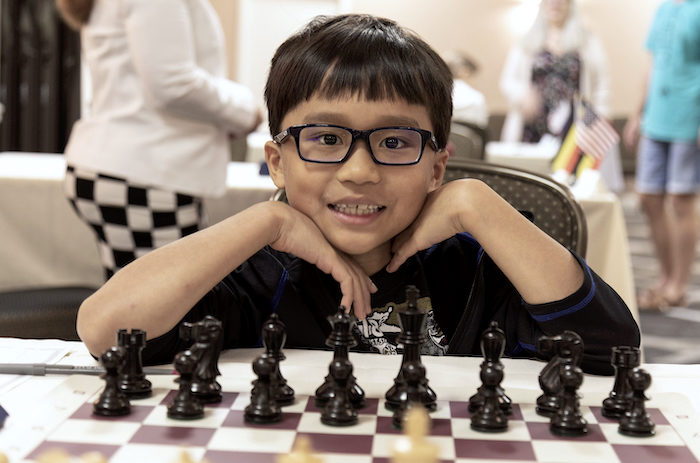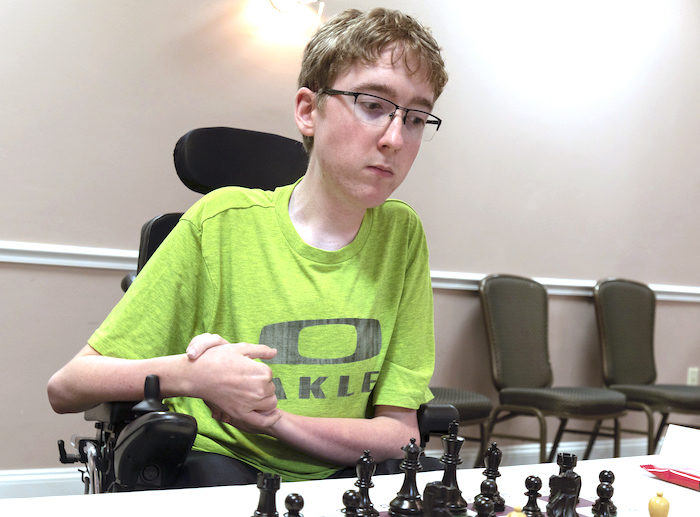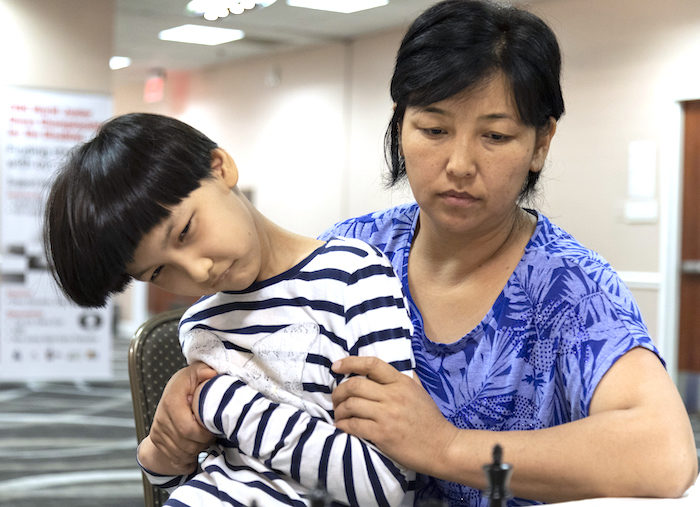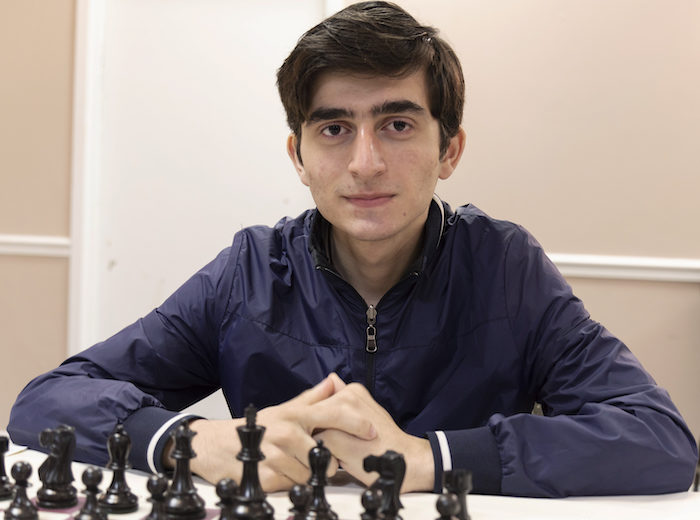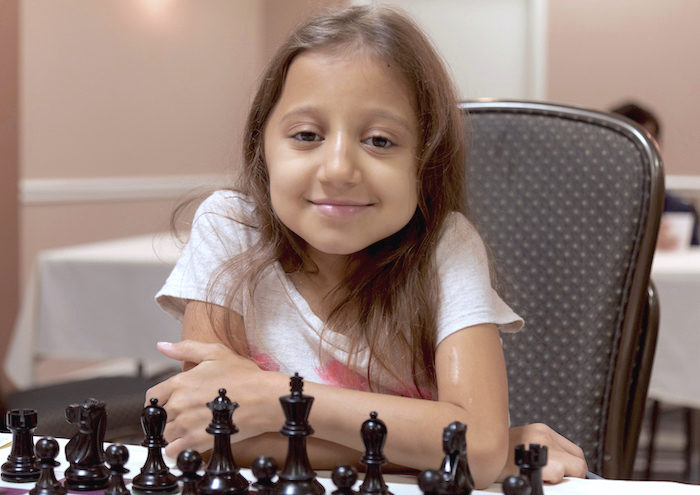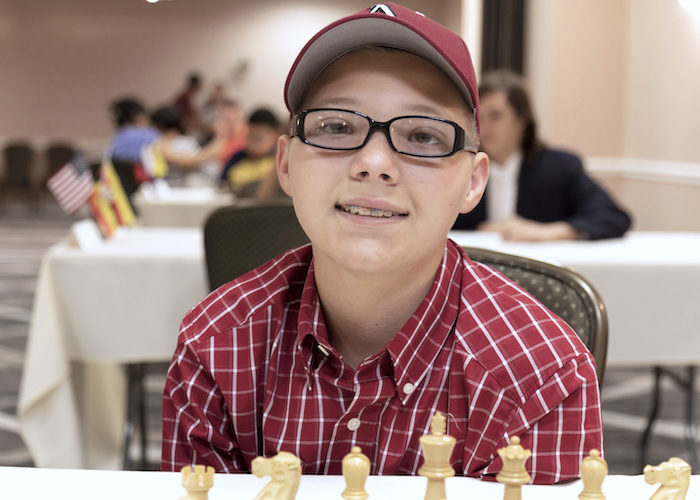 USA Player, Ana Miller and event organizer IO Beatriz Marinello sit down for a chat. This is an excerpt from the video chat.
They both made a chess move for every question they asked during their conversation.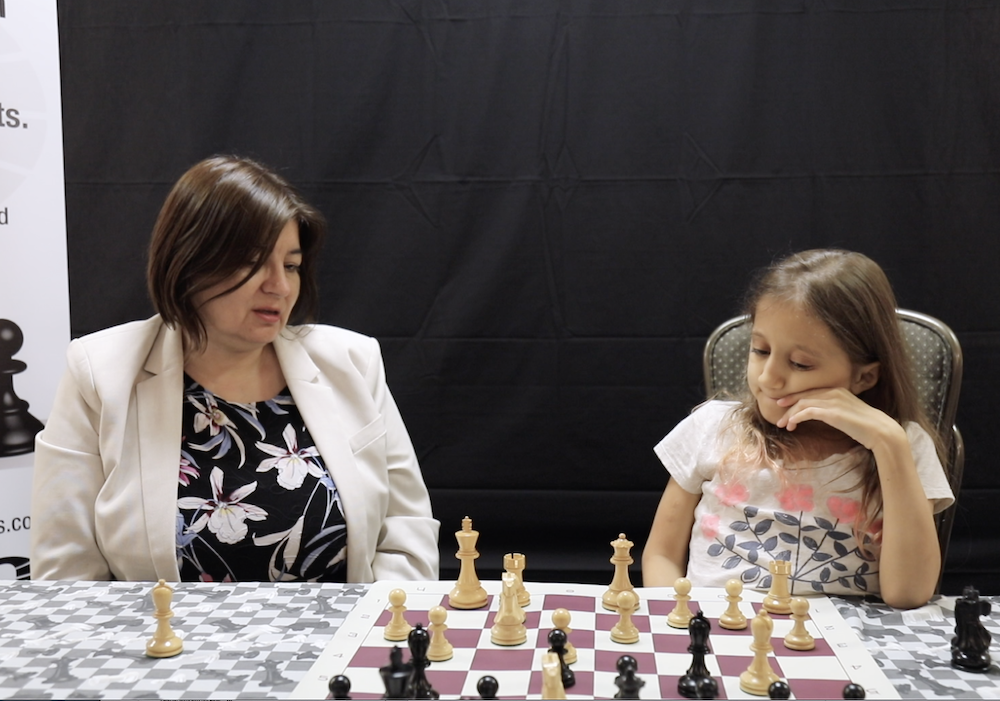 "What do you like about chess?" — Event Organizer, IO Beatriz Marinello

"I like that everybody can play, that it's not something that only boys can do or only people that do not have disabilities can do. It's something that everyone can do, so thats why I love chess." — USA Player, Ana Miller
"Why did you organize this tournament?" — AM
"In the beginning it was because I wanted to help my friend Grandmaster Thomas Luther. He told me that he wanted to do this tournament when we were on a trip in Africa and I told him that I would organize it for him. After I organized the first one, I fell in love with the tournament, the human aspects of the event. Chess is beautiful, but, when you see people that love chess so much and they're willing to do anything to play; travel long distances, go to countries where people don't speak their language and they have physical challenges or other challenges. They are willing to travel with their wheelchairs and their parents support them — that is something very special and I admire that. It's important to understand that in life, it's not all about you, it's also about doing things for others. You may think I am helping others, but, I am also helping myself because it makes me happy to do this and it's rewarding. It's a tournament that makes me happy, let me put it that way." — BM
"Why did you come to this tournament?" — BM
"I think that's the reason I came to this tournament. I think it was so exciting to see a lot of people who use wheelchairs, like me, playing chess. I love chess, but, I don't see a lot of people like me playing it. So, I think this is a really good opportunity to show everyone out there that we can also play chess, no matter who we are, what kind of disabilities we have. We can use that disability as an ability, especially when it comes to chess. Some parts of our bodies might not work, but our minds will and I think chess is a great way to prove it." — AM
"Chess builds confidence. It makes you feel like — Yeah! I can do this! I noticed that you are a very independent person. What don't you like about how people may treat you? What annoys you? Is there anything that people do that you don't appreciate when they see that you have a disability? — BM
"A lot of people will just kind of stare. They might underestimate me. Some times I'm not allowed into certain parts of a building or I might not be allowed to go to some techie thing because they think I can't handle that. A lot of people think that I need to go to the younger kids rooms, but, you know, I am actually eleven. I have to admit that is annoying. I think that the other reason that I play chess and why I code is because I want to prove to everyone that I can do it. Even if I look small, I have big ideas." — AM
"I love your answer! Should I make my move and we end our chat or do you want to ask another question?" — BM
"I think you should make your move!" — AM
"I offer you a draw." — BM
"Okay. — AM
"You're fantastic Ana. Thank you for the chat." — BM
Behind the Scenes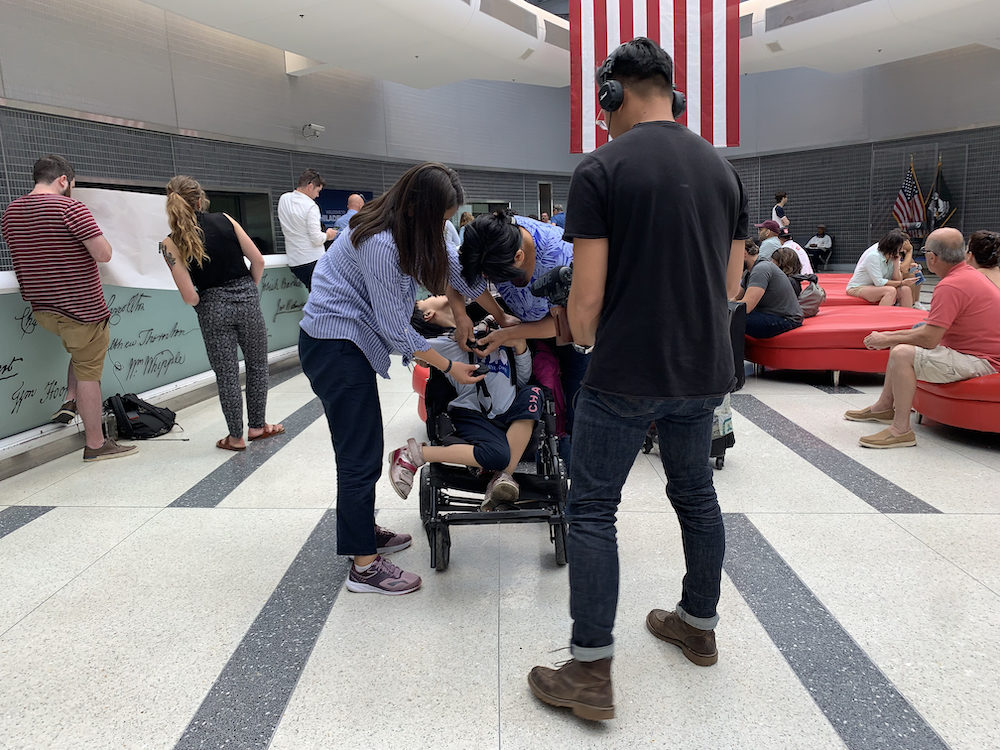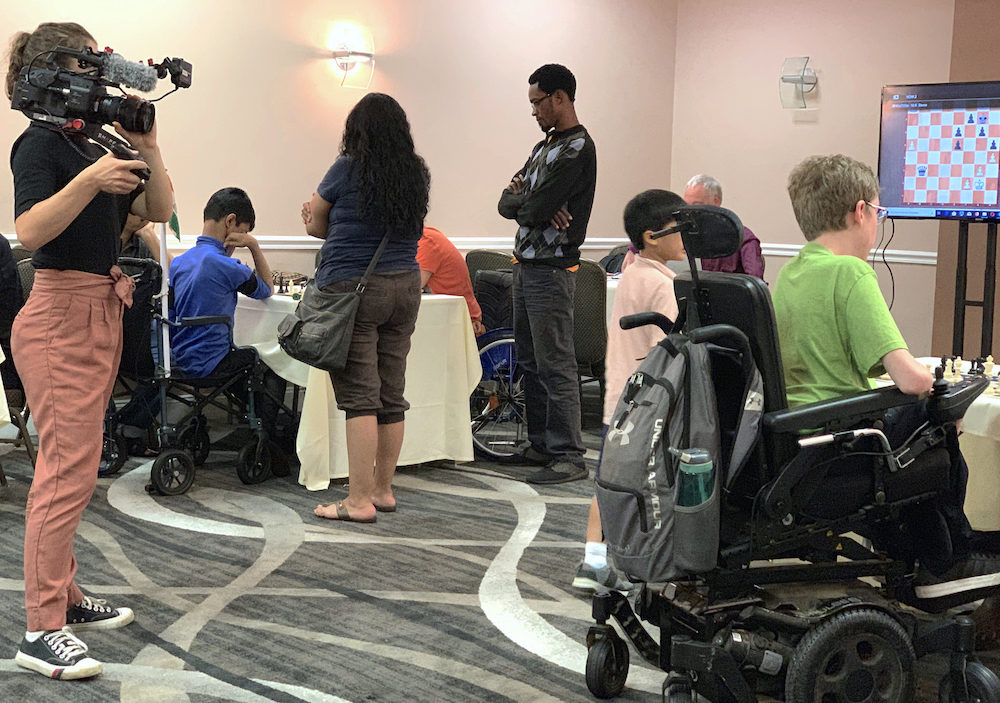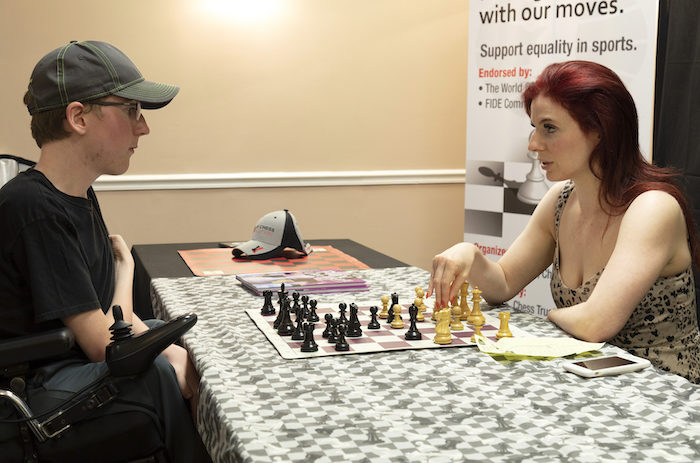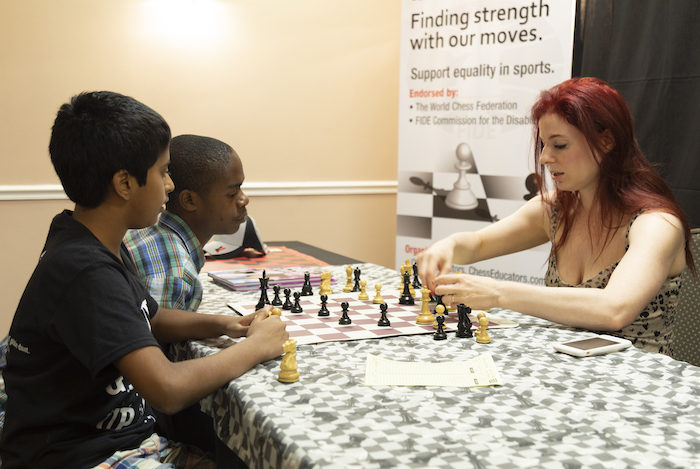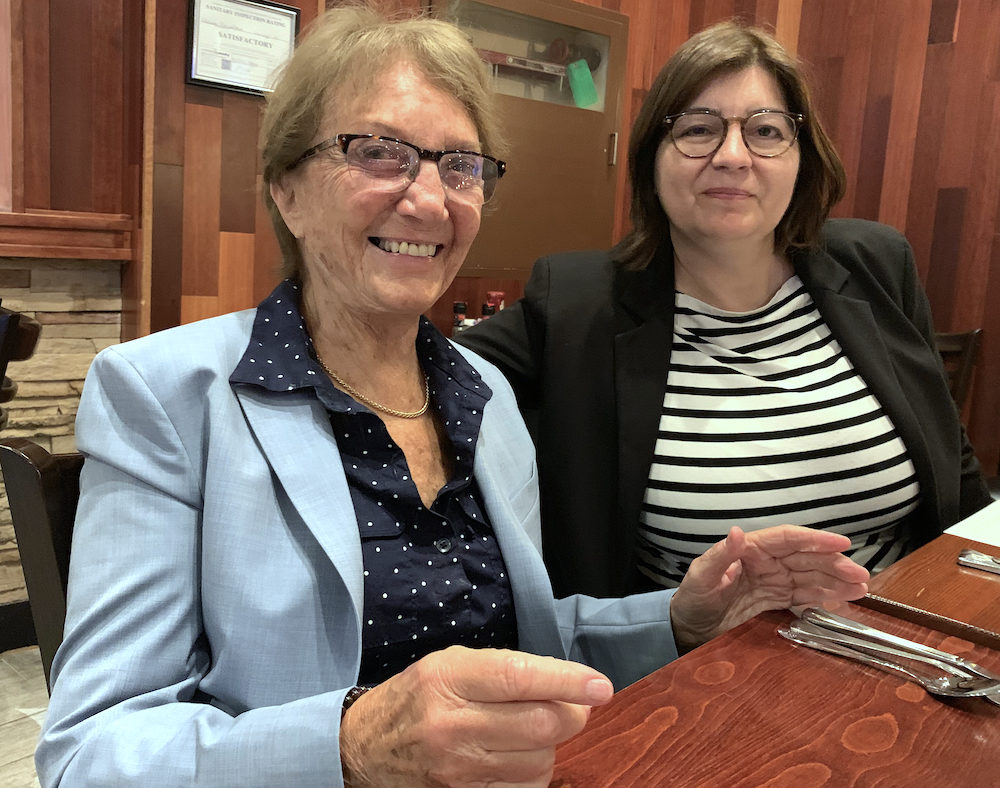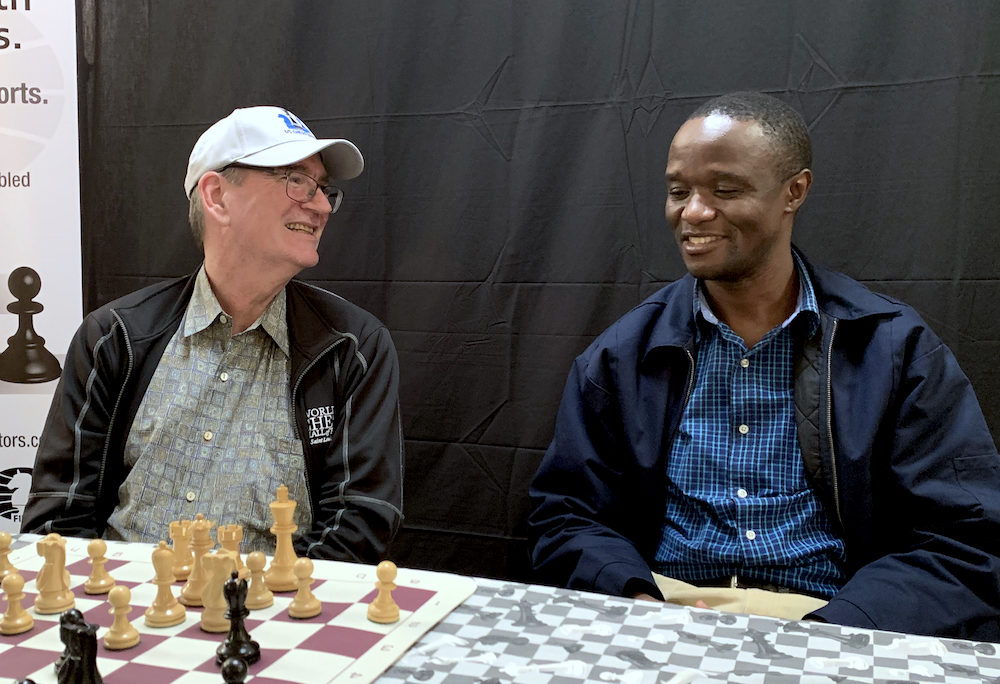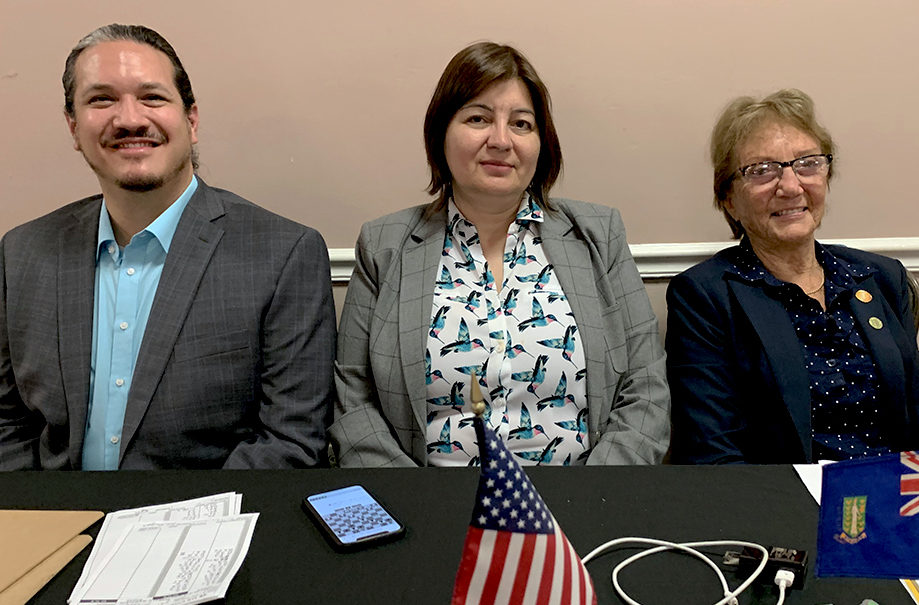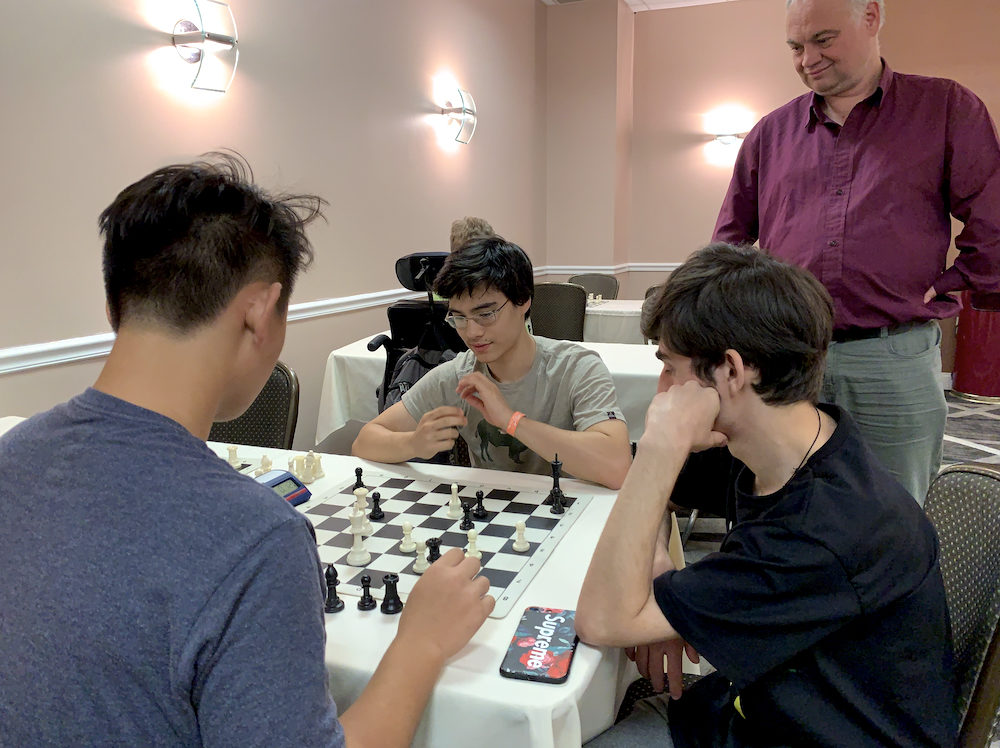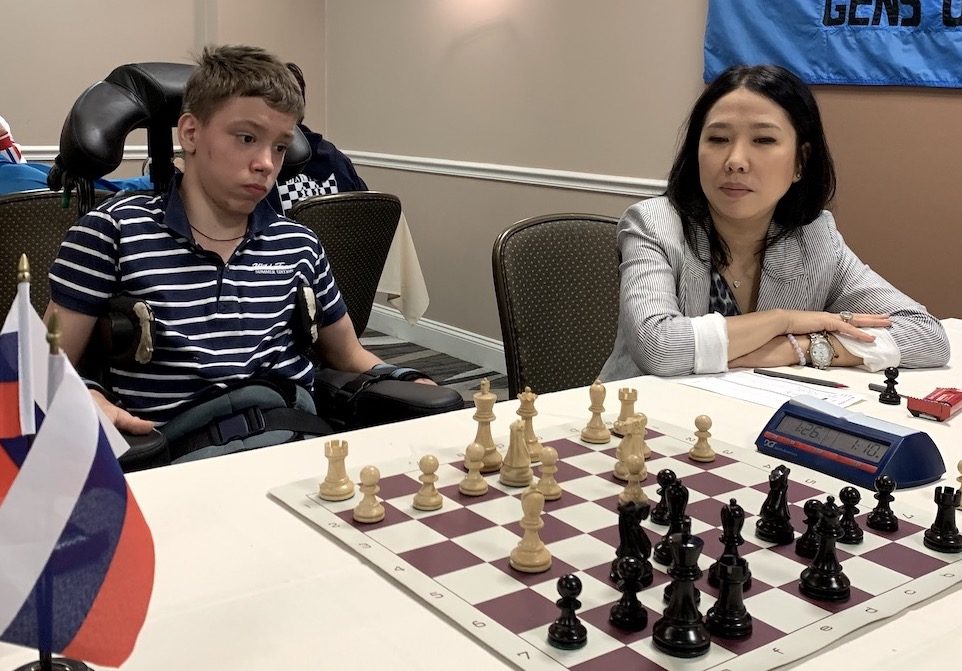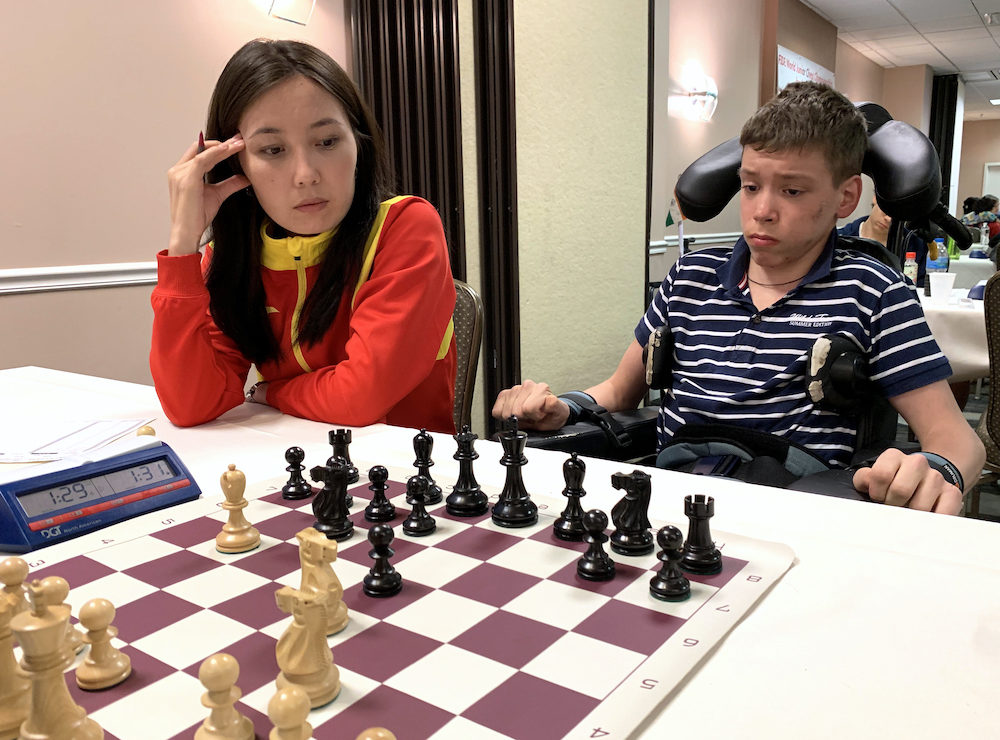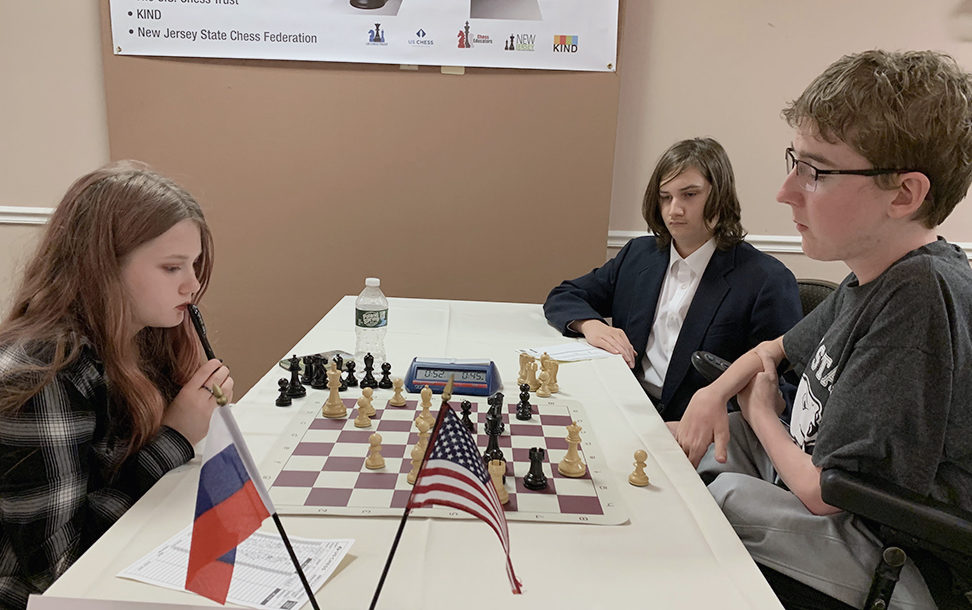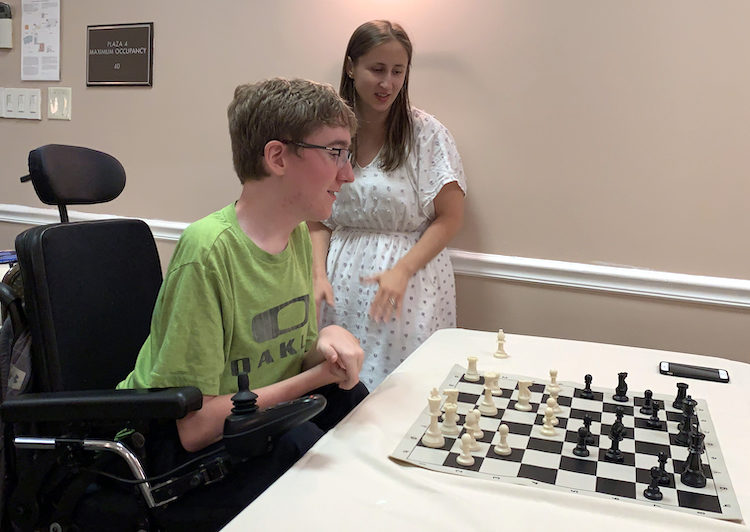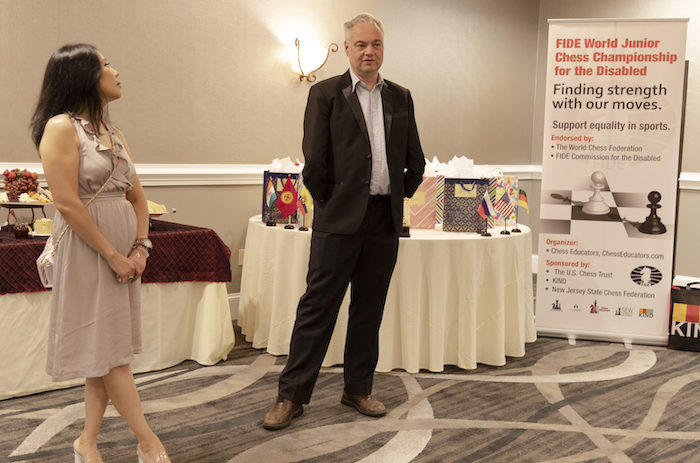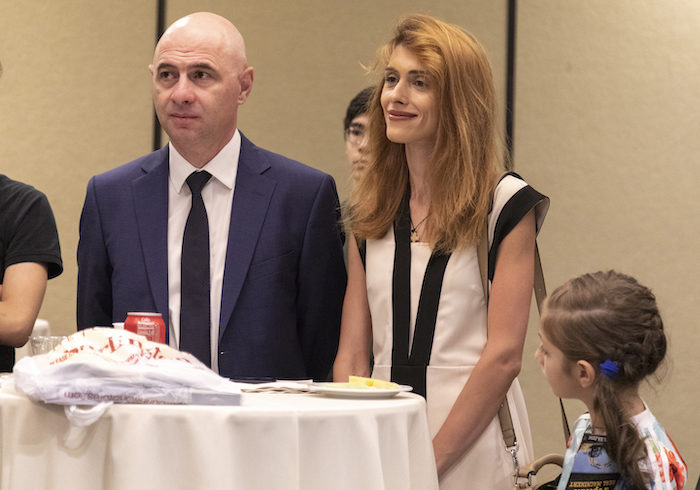 Dr. Leroy Dubeck and Co-Chair FM Jim Eade, representatives of one of the main sponsors, the U.S. Chess Trust, made special appearances and commentary during the event. World Chess Federation (FIDE) Vice President Akaki Iashvili, who traveled with his family from the country Georgia also made a special appearance during the event.
The Chief Organizer was IO Beatriz Marinello and Co-Organizer, Dora Martinez. FIDE Commission for Disabled (DIS) Chair GM Thomas Luther and (DIS) Councilor Kema Goryaeva also made an appearance with comments during the Opening and Closing Ceremonies and offered support to the players during some of the games.
A special thanks to all who supported the event, the main sponsors KIND and the US Chess Trust, the New Jersey Chess Federation, the US Chess Federation, our Chief Arbiter Carol Jarecki, Deputy Arbiter Louis Reed and wife Wendy and son Zaven who supported the event as a family and all of the volunteers and staff that helped support the players during the event.
Congratulations to all of the players for their amazing efforts and achievements at this World Junior Event. We look forward to seeing you all in 2020 for the 4th Edition of this event!
Visit the official event website at www.WorldJuniorChess.org for photo gallery, standings, other press releases and information for next years event!
All photos Copyright Credit: Dora L Martinez