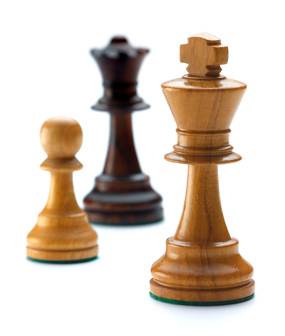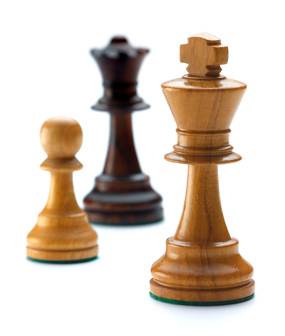 A Teacher's Guide
Developed by William Levy, Hopatcong Borough Schools (1986 – Hopatcong, New Jersey)
"Students who have shown prowess in chess and in the abstract thinking, intense concentration, problem solving, and mental strategy involved have shown themselves and their world that they are capable individuals who can be successful in an experience which requires them to use their minds."
Teacher Guide: Introduction
There is a certain intellectual aura about chess. The game of chess is generally considered to be cerebral in tone, and is viewed as a game for scholars and geniuses. Most Americans think of chess as being extremely difficult to learn, to grasp, and to play.
The core of this program is to expose students who have had a history of academic learning problems and school failure to a positive and successful cognitive experience. By learning, grasping, and playing the very game which most of society perceives as so complex, the self-esteem of these youngsters can only improve. After a youngster has shown he or she is capable of understanding the nuances, the strategies, and the vocabulary of chess; after a youngster has effectively competed in chess with family sages and school "gifted and talented" opponents, he or she will not consider himself "stupid" again.
Once students have begun to show progress in their games, the intellectual mystique of chess is stressed as is the general public's view of chess being so difficult to comprehend. Excercises and activities throughout this program, directly and subtly, reinforce the perspective that chess is a hard game to master, and if you have mastered it, you are most definitely special.
Although the central objective of this program is to promote self-esteem, quite obviously there is a close relationship between building a stronger self-image and improving academic outputs. Grasping a sophisticated game such as chess, which initially appears to be extremely difficult if not impossible to learn, creates a positive attitude, increased confidence, and a heightened sense of control. According to the research findings discussed in the Program Description, such experiences may very well be particularly significant for students who have difficulty achieving success in the regular academic areas. Students who have shown prowess in chess and in the abstract thinking, intense concentration, problem solving, and mental strategy involved have shown themselves and their world that they are capable individuals who can be successful in an experience which requires them to use their minds.