News
Webster Wins the Final Four of College Chess – Again.
New York — For the first time, the Final Four of College chess was held in New York City. The New York Athletic Club was the venue for this prestigious event and it has been confirmed as the venue for the tournament next year.
College Chess in the United States has risen to position itself as one of the most professional activities in the nation.
Most of the colleges that qualified to play in the Final Four this year, such as Webster University, Texas Tech and UMBC have Directors and budgets allocated to offer university scholarships to top level players as well as provide financial support for the preparation and participation in chess events on behalf of the university.
It was wonderful to see the player's level of professionalism – they dressed up for the occasion as was required by the New York Athletic Club's dress-code. You could sense the coach's and university program director's excitement as they paid close attention to their players and motivated their teams. After all, there is more than the President's Cup at stake here, many colleges use the results of this event and the Pan American Intercollegiate as a measurement of success of college chess teams.
The Final Four of Chess is supported by the U.S Chess Trust and sponsored by Booz Allen Hamilton.
This is the second win for Webster, Texas Tech won in 2011 & 2012.
Congratulations to the Webster University Team for their win!
Results:
1st Place – Webster
2nd Place – UMBC
3rd Place – Texas Tech
4th Place – University of Illinois
Team Rosters (in alphabetical order):
Texas Tech
Yaroslav Zherebukh
Elshan Moradiabadi
Andrey Gorovets
Luis Carlos Torres
Faik Aleskerov
Head Coach: GM Alex Onishchuk
University of Illinois
Eric Rosen
Xin Luo
Michael Auger
Akshay Indusekar
Head Coach: GM Yury Shulman
University of Maryland – Baltimore County
Niclas Huschenbeth
Akshayraj Kore
Levan Bregadze
Nazi Paikidze
Sabina Foisor
Head Coach: GM Sam Palatnik
Webster University
Ray Robson
Georg Meier
Wesley So
Le Quang Liem
Fidel Corrales Jimenez
Anatoly Bykhovksy
Head Coach: GM Susan Polgar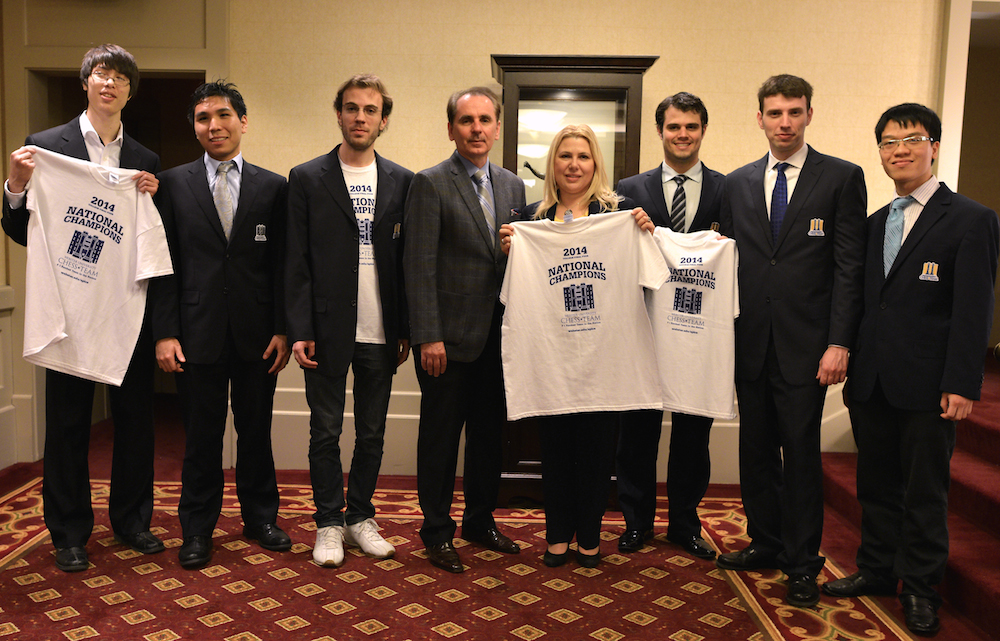 As for the decisive game in the final round, Wesley So played a very instructive game based on Kings castling on the opposite sides of the board, then unleashed a fatal attack on Texas Tech's GM Elshan Moradiabadi, which began with a Knight sacrifice and ended with a Queen sacrifice that would lead right into checkmate – Elshan resigned.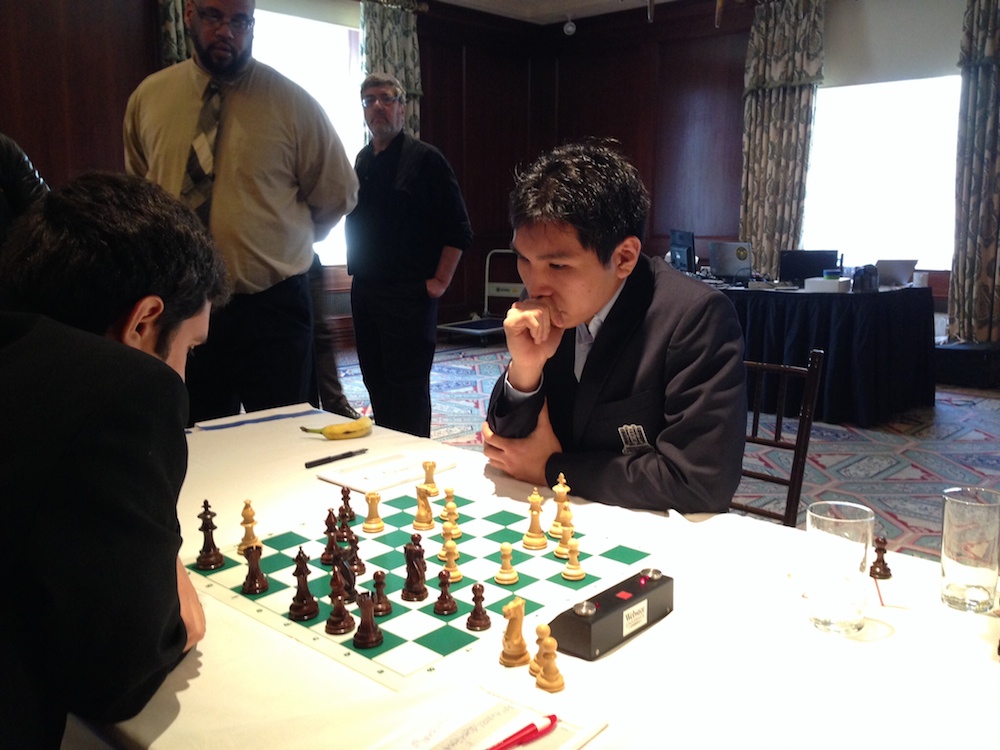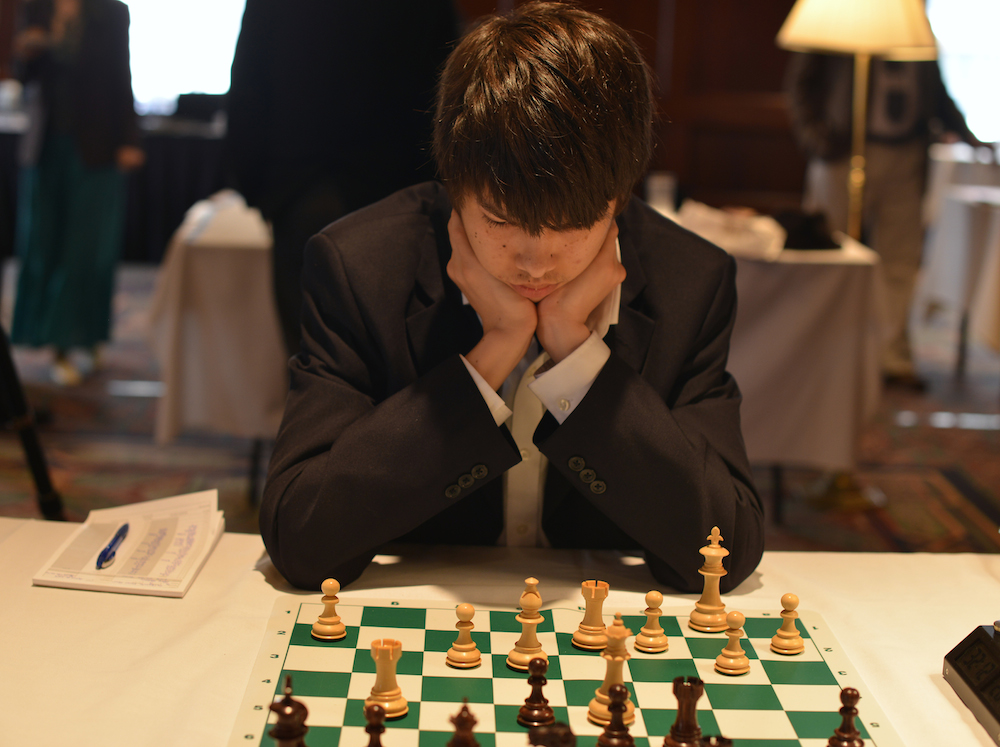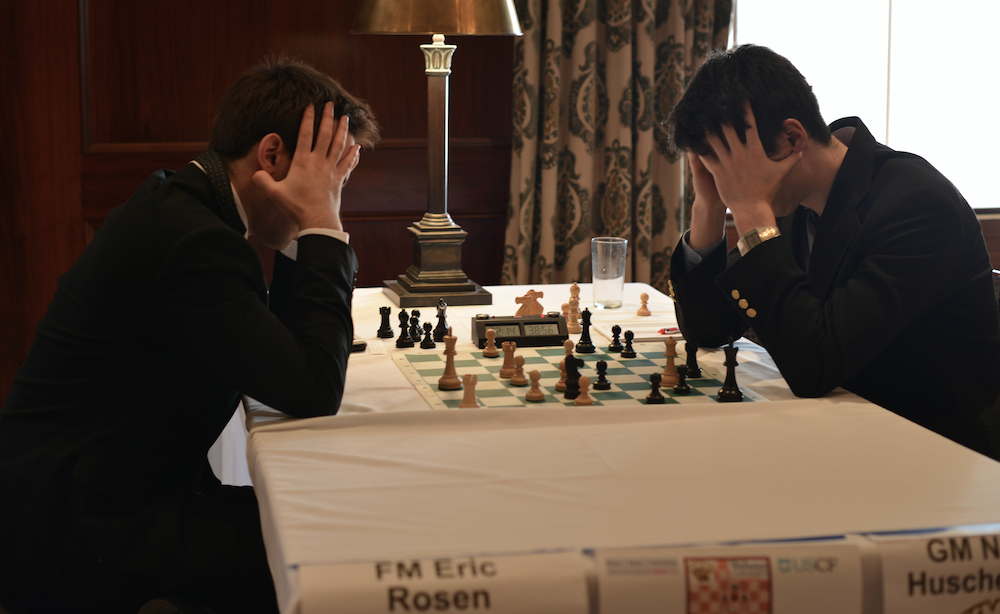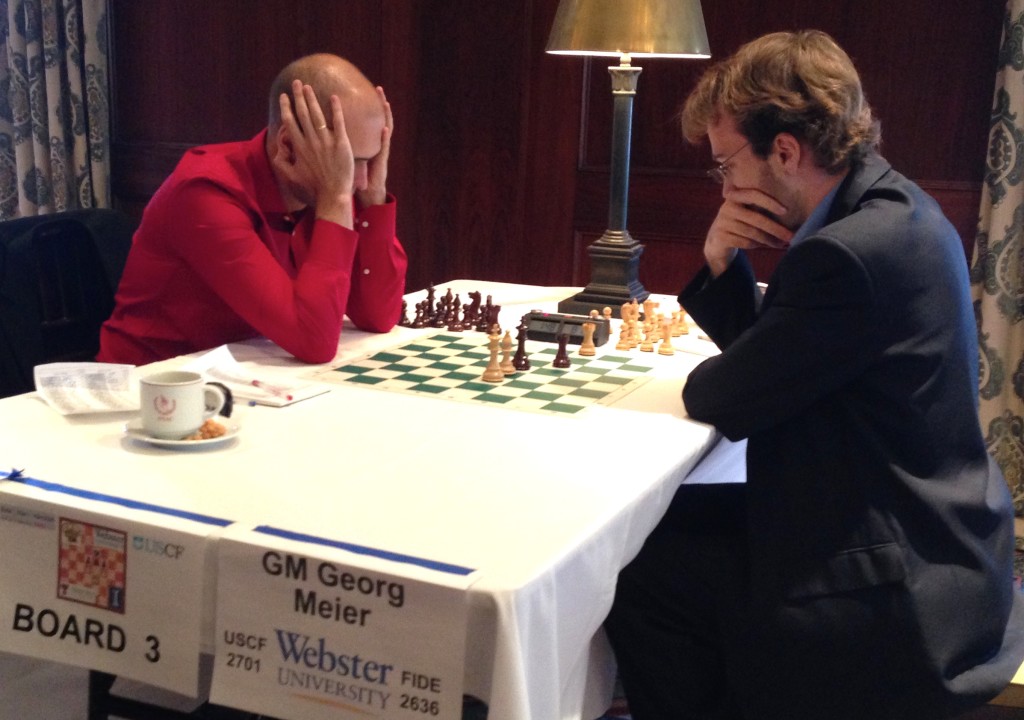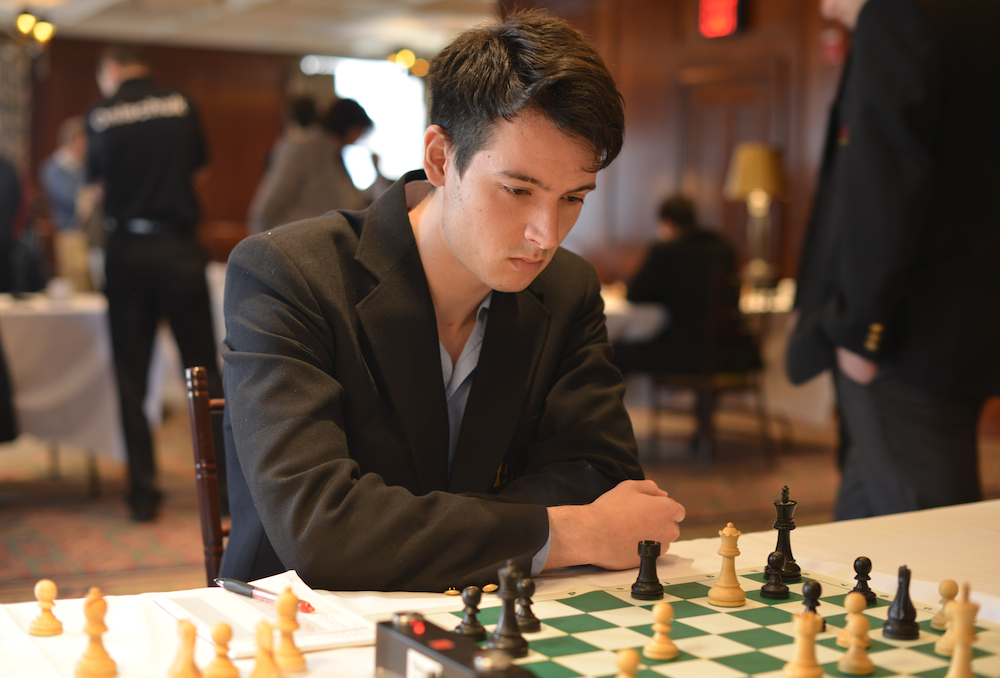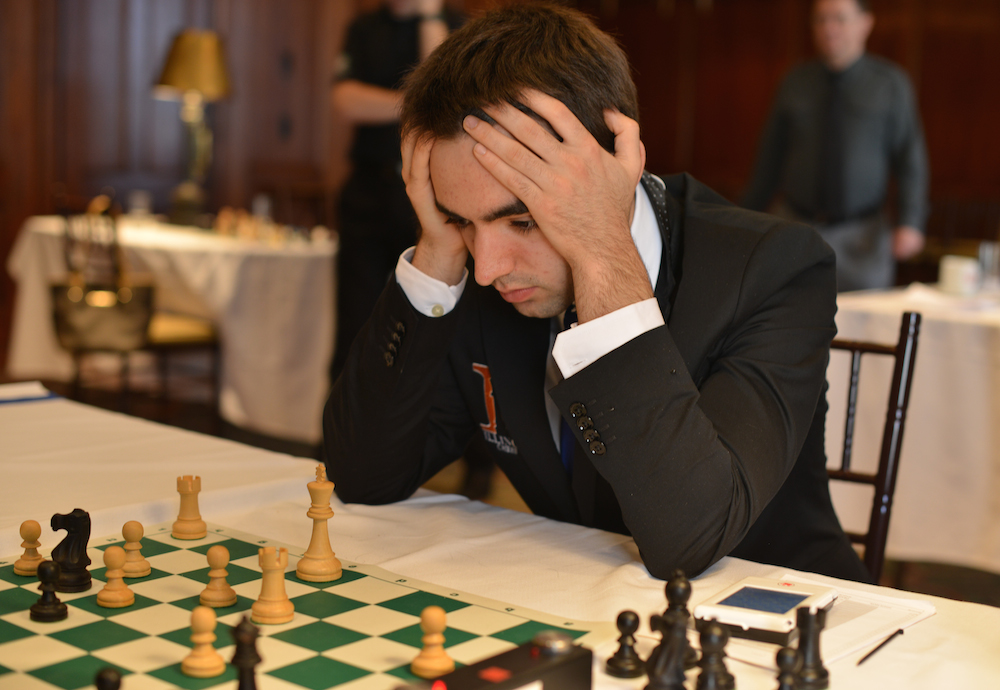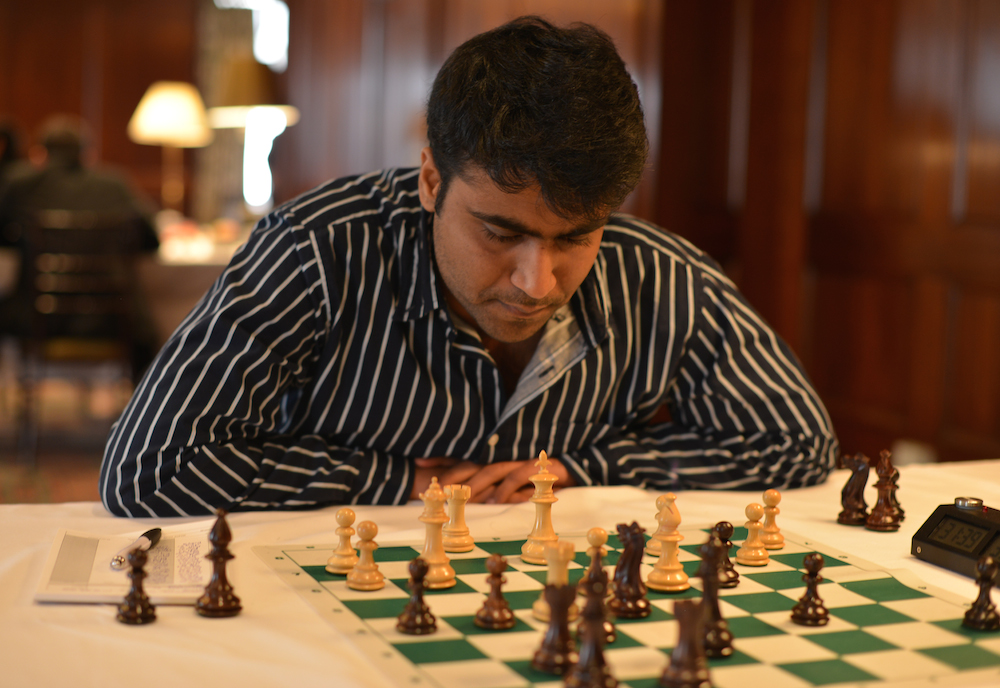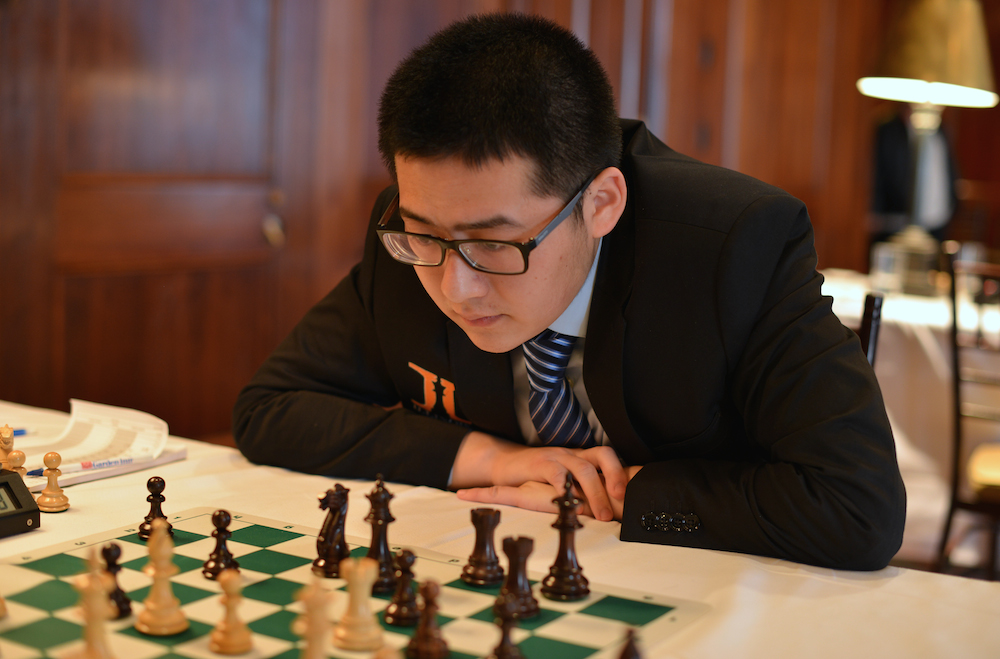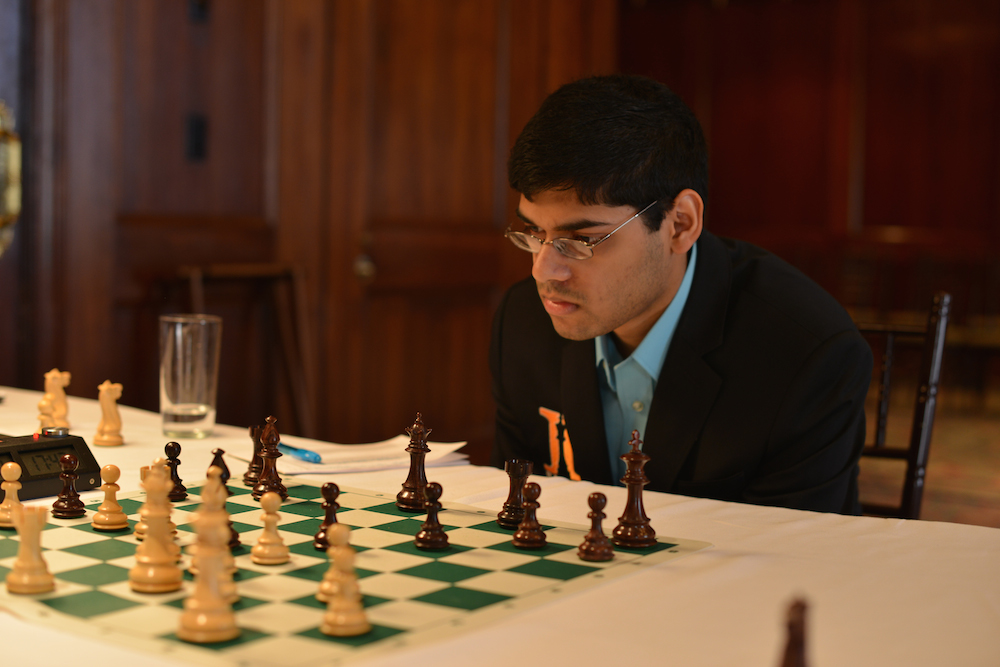 Photo Credit: All photos Copyright Dora Leticia
Find more games on the Final Four on Monroi.com.