World Chess Hall of Fame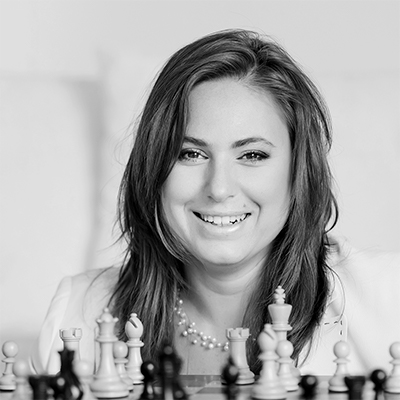 Judit Polgar
World Chess
Hall of Fame
Inducted 2021
Judit Polgar is universally recognized as the strongest female player of all time. She was first rated in the top 100 players in the world at age 12 and three years later broke Bobby Fischer's record as the youngest grandmaster. Polgar is the only woman to have ever reached the candidates stage of the world championship cycle, to have been ranked in the top ten players in the world, and to have been rated over 2700, reaching a peak of 2735 in 2005. During her career she defeated 11 current or former world champions in rapid or classical chess. Polgar was a member of the 2014 silver medal winning Hungarian Olympiad team and won seven other medals in Olympiads.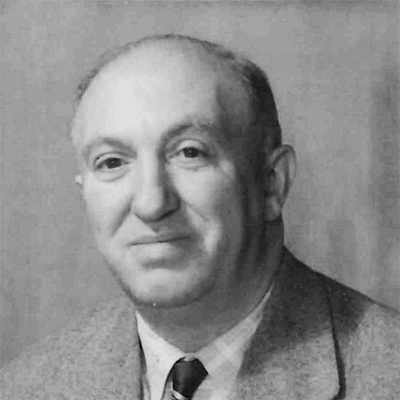 Miguel Najdorf
World Chess
Hall of Fame
Inducted 2021
Miguel Najdorf, whose name is associated with one of the most famous openings in chess, was one of the top players in the world in the 1940s and 1950s. Born in Poland, he settled in Argentina after playing in the 1939 Buenos Aires Chess Olympiad. He was also one of the most successful performers in Olympiad history, winning seven team (four silver and three bronze) and four individual medals (three gold and one silver) in 14 competitions over four decades. In 1947, he faced 45 opponents in blindfold chess, setting a record that stood until 2011.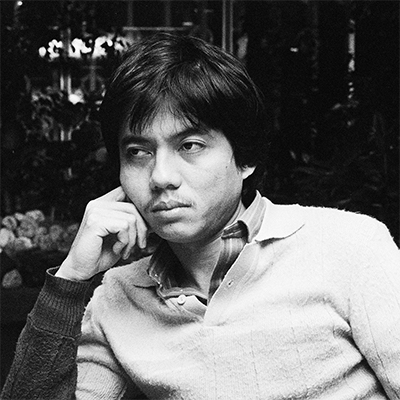 Eugene Torre
World Chess
Hall of Fame
Inducted 2021
Philippine grandmaster Eugene Torre has been a trailblazer for Asian chess for half a century, achieving a number of continental milestones including first grandmaster (1974), first to defeat a reigning world champion (Anatoly Karpov in 1976), and first to reach the Candidates stage of the World Championship (1982-1983). A member of the Philippine Olympiad team a record 23 times, Torre won three individual medals on board one (silver at Nice 1974 and bronze at Malta 1980 and Dubai 1986). He also won a bronze medal on board three at Baku 2016 at the age of 64. Torre was the official second of Bobby Fischer in his 1992 rematch with Boris Spassky.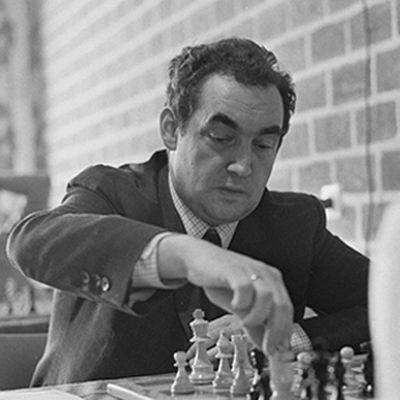 Mark Taimanov
(1926-2016)
World Chess
Hall of Fame
Inducted 2019
Mark Taimanov was ranked among the top 20 players in the world for over a quarter of a century and is one of the few players to have defeated six world chess champions (Botvinnik, Smyslov, Tal, Petrosian, Spassky, and Karpov). He played in 23 Soviet Chess Championships, a record equaled only by Efim Geller, tying for first in 1952 and 1956. Twice a candidate for the World Chess Championship (1953 and 1971), Taimanov was also a member of the gold medal-winning 1956 Soviet Olympiad team. A prolific and well-respected writer on the game, he was an excellent theoretician best known for the variation of the Sicilian which bears his name (1.e4 c5 2.Nf3 e6 3.d4 cxd4 4.Nxd4 Nc6).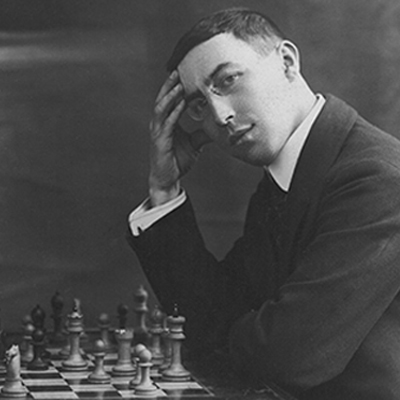 Akiba Rubinstein
(1882-1961)
World Chess
Hall of Fame
Inducted 2019
Akiba (or Akiva) Rubinstein, along with Paul Keres and Viktor Korchnoi, is considered one of the strongest players never to become world champion, despite learning the game at the late age of 16. Born in what is today eastern Poland, he was one of the four strongest players in the world from 1907 to 1922, and for a short time in 1912, might have been number one. That year Rubinstein won four major events (San Sebastian, Vilnius, Breslau, and Piestany) and a match for the World Chess Championship with Emanuel Lasker seemed inevitable, but fate and World War I decided otherwise. Rubinstein is still remembered today for his contributions to opening theory and rook and pawn endgames.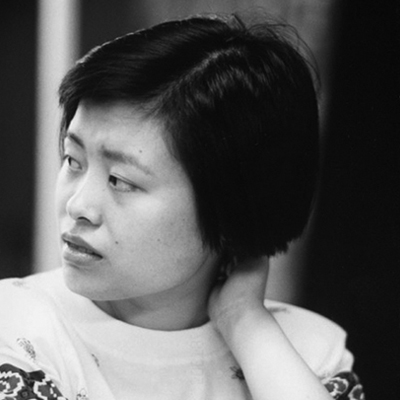 Xie Jun
(b. 1970)
World Chess
Hall of Fame
Inducted 2019
A trailblazer and national hero in China, Xie Jun was the first player from Asia to become women's world chess champion (1991-1996 and 1999-2001), ending a 41-year Soviet stranglehold on the title. As a four-time women's world chess champion, she is the very first player to win the individual title under both the classical system and the knock-out system. Xie Jun represented China in eight Women's Chess Olympiads, winning seven team medals (three gold, one silver, and three bronze) and five individual medals (two silver and three bronze). She is the author of Chess Champion from China: The Life and Games of Xie Jun (1998), one of the first game collections on a female player.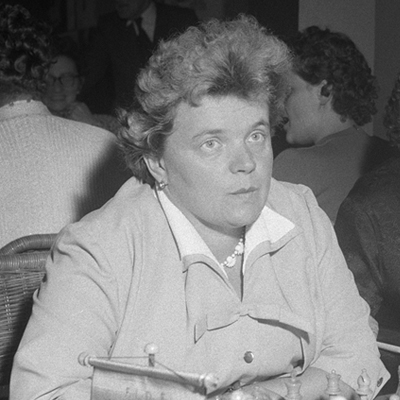 Kira Zvorykina
(1919-2014)
Inducted 2018
Kira Zvorykina was one of the strongest female players in the world during the 1950s and early 1960s. She won the Soviet Women's Chess Championship three times (1951, 1953, 1956) and tied twice but lost in playoffs (1957 and 1958). Her greatest triumph was winning the 1959 Women's Candidates Tournament, which qualified her to play a match for the Women's World Chess Championship against Elizaveta Bykova. Zvorykina lost the match 4 ½-8 ½. She twice represented the Soviet Union in Chess Olympiads, winning team gold on both occasions while scoring an undefeated 17 ½ from 20. Zvorykina's book Vri︠a︡dkh shakhmatnoĭ gvardii (In the Ranks of the Chess Guard, 1984) recounts highlights from her career.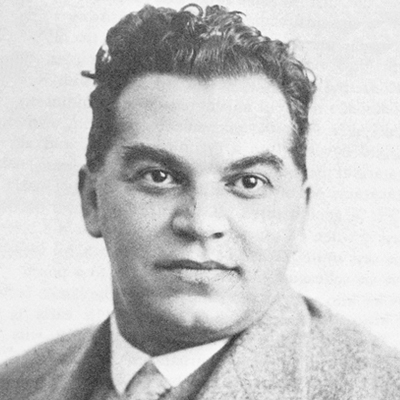 Richard Réti
(1889-1929)
Inducted 2018
Richard Réti was one of the fathers of hypermodern chess, which he promoted through his play and writing. His publications included Modern Ideas in Chess(1923) and the posthumous Masters of the Chess Board (1930). Réti was also a world-class player who defeated World Chess Champion José Capablanca at New York 1924, ending the latter's eight-year, 63-game unbeaten streak. A one-time world blindfold record holder for most chess games played simultaneously (29 at São Paulo, Brazil, in 1925), Réti was also a renowned endgame composer. The Réti Opening, which is characterized by the fianchetto of both White bishops and the move c4, is named after him.
Aron Nimzowitsch
(1886-1935)
Inducted 2018
The founder of the hypermodern chess movement, Aron Nimzowitsch was not only a brilliant theoretician, but also the number three player in the world from 1925 to 1930, behind World Chess Champions Alexander Alekhine and José Capablanca. His most notable victories were at Dresden 1926 and Carlsbad 1929. Nimzowitsch was a gifted instructional writer, and his books Die Blockade(The Blockade, 1925), Mein System (My System, 1925), and Die Praxis meines Systems (Chess Praxis, 1929) are still read today. Several opening systems bear his name, the best-known being the Nimzo-Indian (1.d4 Nf6 2.c4 e6 3.Nc3 Bb4) and Nimzowitsch Defense (1.e4 Nc6).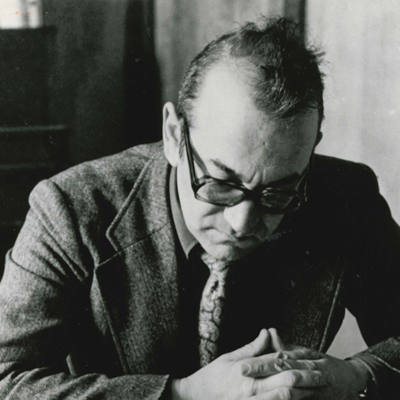 Viktor Korchnoi
(1931-2016)
World—Inducted 2017
Viktor Korchnoi was arguably the strongest player never to become world chess champion. He is best known for the three World Championship matches he played with Anatoly Karpov in 1974, 1978 and 1981—losing the first two by only a single game. The last two matches were played after he defected from the Soviet Union in 1976. A candidate for the World Chess Championship on ten occasions (1962, 1968, 1971, 1974, 1977, 1980, 1983, 1985, 1988, 1991), no player in the history of the game has played so well for as long as Korchnoi, who remained a world-class player into his late 70s.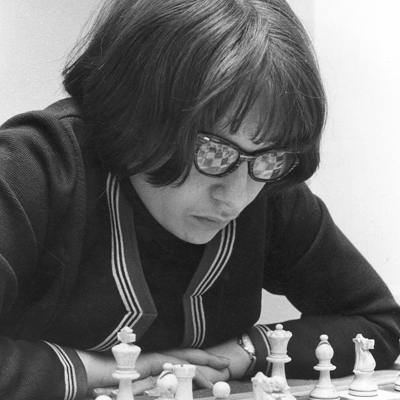 Alla Kushnir
(1941-2013)
World—Inducted 2017
Alla Kushnir was the second-strongest female chess player in the world from the mid-1960s to the early 1970s. She competed in Women's World Chess Championship matches against Nona Gaprindashvili three times (1965, 1969, 1972), coming closest to winning the title in the last match, which Kushnir lost only by a single point (8.5-7.5). She won the 1970 Women's Soviet Chess Championship and represented the U.S.S.R. in two Women's Chess Olympiads, winning both team and individual gold medals in 1969 and 1972. She immigrated to Israel in 1973 and led her new homeland to victory in the 1976 Women's Chess Olympiad. Kushnir's win over Larry Evans at the 1975 Lone Pine International Tournament was one of the first victories by a female player against a Grandmaster in a tournament game.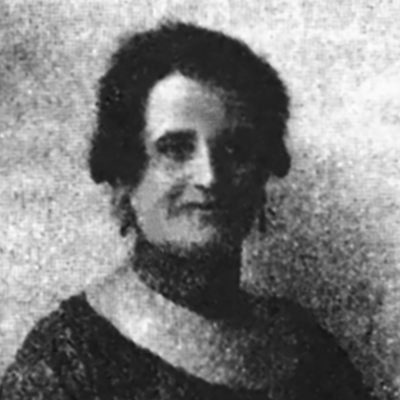 Paula Kalmar-Wolf
(1880-1931)
World—Inducted 2017
Paula Kalmar-Wolf only learned to play chess in her early thirties, but that did not prevent her from becoming one of the strongest female chess players in the 1920s and early 1930s—first in Vienna, then Austria, and finally the world. She numbered Richard Réti and her second husband Heinrich Wolf among her teachers. Kalmar-Wolf scored well in Women's World Chess Championships, finishing third in 1927 and second in 1930 and 1931. The British Chess Magazine, reporting on the 1930 event stated she was leading for much of the tournament before the illness (diabetes) which was to take her life the following year, brought her down.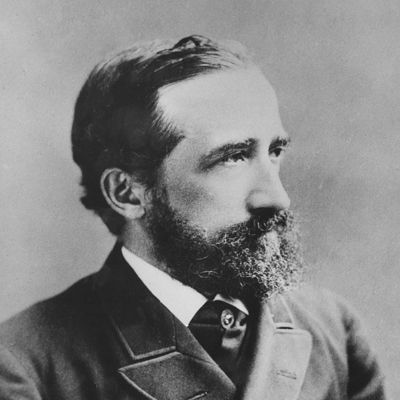 Johannes Zukertort
(1810-1874)
World – Inducted 2016
Johannes Zukertort was a Polish-born player who was the second best player in the world after Wilhelm Steinitz from about 1871 to 1886. The two played a match for the World Chess Championship in 1886 that was held over 10 weeks in New York, Saint Louis, and New Orleans with Steinitz retaining his crown by a score of 12 1/2 – 7 1/2. This was the high point of Zukertort's career, but he is also remembered for his great 1883 victory in London, where he won a double round robin event ahead of the world's best players. Zukertort finished three points ahead of Steinitz, who took second. One of the most colorful figures in the history of the game, Zukertort was also an excellent writer and analyst and edited Chess Monthly with Leopold Hoffer from 1879 to 1888.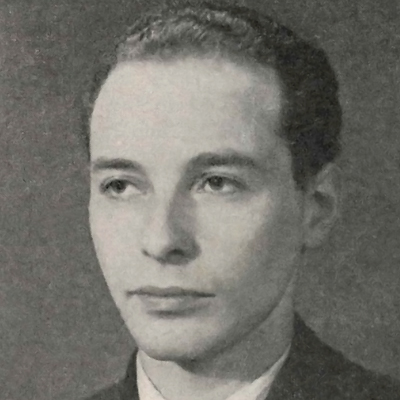 David Bronstein
(1924-2006)
World – Inducted 2016
A top-ranked player for 30 years, David Bronstein tied with Mikhail Botvinnik in the 1951 World Chess Championship match. He also distinguished himself as one of the greatest thinkers and innovators in the history of chess. Bronstein pioneered the King's Indian Defense, transforming it from an unknown and discredited defense into one of the most popular and dynamic openings. He was an early advocate of speeding up competitive chess and in 1973 introduced the idea of adding a time increment for each move made. Bronstein's Zurich International Chess Tournament 1953 (1979) routinely appears on lists of the greatest chess books ever written for its insights into how top players think.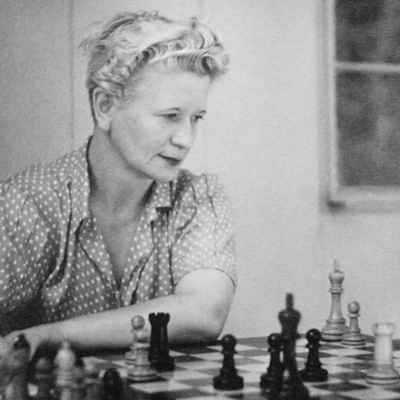 Sonja Graf-Stevenson
(1908-1965)
World – Inducted 2016
Sonja Graf-Stevenson was one of the best female chess players of the 1930s and the chief rival of Vera Menchik, who then reigned as Women's World Chess Champion. She learned to play chess during her childhood and later trained with Siegbert Tarrasch. Graf-Stevenson competed in tournaments and matches against both men and women, earning attention for her daring and sometimes risky play. She played in four Women's World Chess Championship tournaments and matches, nearly taking the title at the Buenos Aires tournament (1939). Graf-Stevenson remained in Argentina during World War II, but immigrated to the United States in 1947, where she won two U.S. Women's Chess Championships (1957, 1964). Her legacy also includes writing one of the first chess books by a top female player, Así juega una mujer (This Is How a Woman Plays, 1941).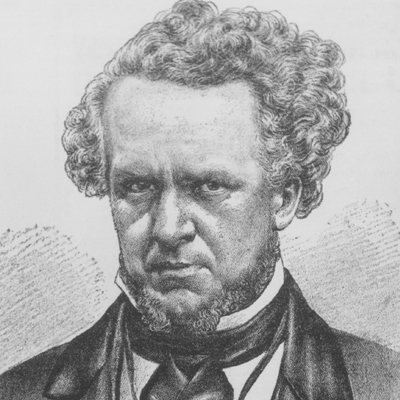 Howard Staunton
(1810-1874)
World–Inducted 2016
Howard Staunton was a latecomer to chess, only starting to play seriously at the age of 26. Despite this obstacle, he developed into one of the best players of the 1840s and eventually worked to standardize rules of chess across nations. Staunton popularized his ideas in The Chess-Player's Handbook (1847), The Chess-Player's Companion (1849), and Chess Praxis (1860) as well as in the Illustrated London News chess column he authored from 1845 until his death. Staunton also organized the first modern international tournament (London 1851) and wrote a book about its events. The now-standard tournament chess piece design, first produced by Jaques of London and which Staunton helped to popularize, bears his name.
Image courtesy of the John G. White Chess Collection at the Cleveland Public Library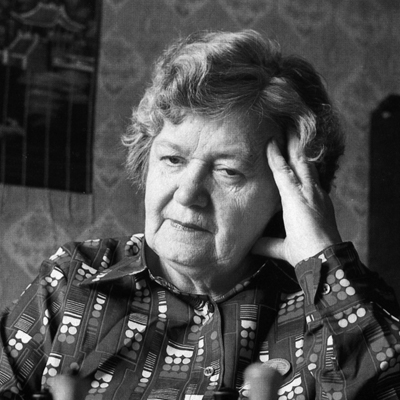 Olga Rubtsova
(1909-1994)
World—Inducted 2015
Born in Moscow, Olga Rubtsova learned to play chess at age fifteen. Only three years later, she won her first U.S.S.R. Women's Chess Championship, a feat she would repeat in 1931, 1937, and 1949. In 1950, Rubtsova earned the titles of both International Master and Woman International Master. She reigned as Women's World Chess Champion from 1956-1958 and played first board for the Soviet team that won the first Women's Chess Olympiad in 1957.
The only player to become World Champion in both over-the-board and correspondence chess, Rubtsova won the first Ladies Correspondence Chess Championship in 1972, which earned her the title of Correspondence Chess International Master. In 1976, she gained the title of Woman Grandmaster.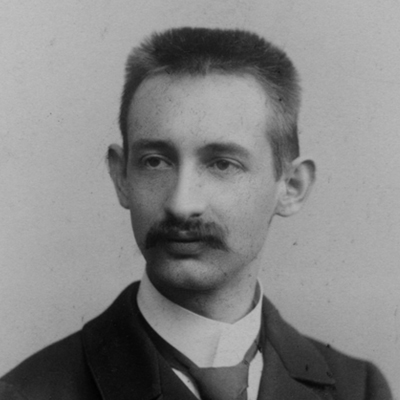 Carl Schlechter
(1874-1918)
World—Inducted 2015
One of the top players in the world from 1900 until his death, Carl Schlechter is best remembered for his drawn World Chess Championship match against Emanuel Lasker in 1910. Born in Vienna, he learned the game at sixteen and within five years competed in the Hastings 1895 tournament, where he finished in the middle. In the following years, he enjoyed many major successes, including shared first place in the Munich 1900 tournament and undisputed first place in the Ostend 1906 and Hamburg 1910 tournaments. Schlechter was a top chess problemist and edited the last edition of Paul Rudolf von Bilguer's Handbuch des Schachspiels. The opening variations 1.d4 d5 2.c4 c6 3.Nc3 Nf6 4.e3 g6 and 1.d4 d5 2.c4 e6 3.Nc3 c5 4.exd5 exd5 5.Nf3 Nc6 6.g3 (shared with Akiva Rubinstein) bear his name.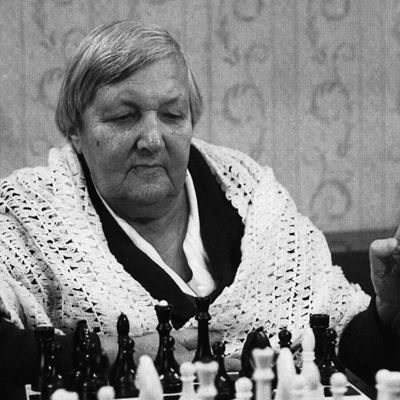 Lyudmila Rudenko
(1904-1996)
World—Inducted 2015
Born in Lubny, Ukraine, Lyudmila Rudenko started playing chess at age ten, but did not seriously study the game until a move to Moscow in 1925. Her first major competition was the 1927 U.S.S.R. Women's Chess Championship, in which she placed fifth. The following year, she won the Moscow Women's Championship ahead of reigning U.S.S.R. Women's Champion, Olga Rubtsova. In 1950, Rudenko won the first Women's Chess Championship held following World War II, becoming only the second Women's World Chess Champion after Vera Menchik. Two years later, Rudenko won the U.S.S.R. Women's Championship. In 1950, she earned the title of International Master and in 1976 became a Woman Grandmaster.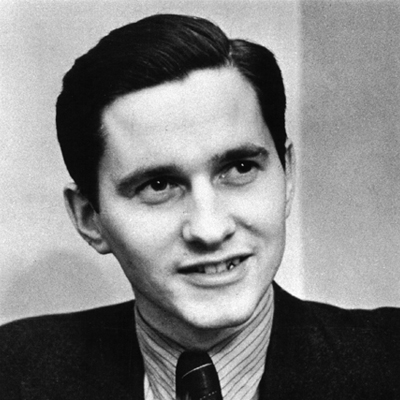 Paul Keres
(1916–1975)
World–Inducted 2014
A three-time Soviet champion, Paul Keres played on gold-medal-winning teams representing the Soviet Union in the 1952–1964 Chess Olympiads. He was seven times a candidate for the World Championship, finishing equal third in 1948. Considered to be one of the strongest players to never become world champion, Keres' near misses earned him the nickname "The Crown Prince of Chess." His many tournament victories included ties for first in AVRO 1938 (which he won on tiebreak) and the 1963 Piatigorsky Cup, two of the strongest events ever held. Keres' multi-volume series detailing his games ranks among the greatest best games collections ever written.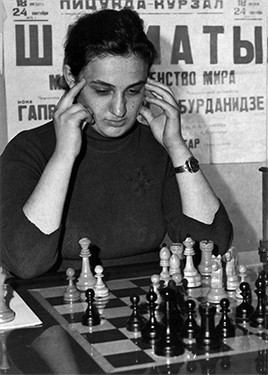 Maya Chiburdanidze
(1961–Present)
World–Inducted 2014
Maya Chiburdanidze's introspective, exceptional play earned her a place at the top of women's chess from a young age. In 1977, she won the U.S.S.R. Women's Chess Championship. The following year she defeated Nona Gaprindashvili in the Women's World Chess Championship, becoming the new World Champion at age seventeen. Chiburdanidze would defend her title four times, finally losing it in 1991 to Xie Jun. A pioneer in women's chess, in 1984 Chiburdanidze become only the second woman to earn the title of Grandmaster. Additionally, she was a member of the Soviet and later Georgian women's teams that dominated the Women's Chess Olympiads through the 1980s and 1990s, winning nine team gold medals and four individual gold medals on Board 1.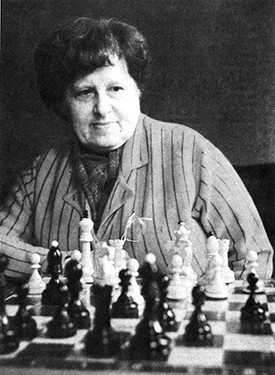 Elizaveta (Elizabeth) Bykova
(1913–1989)
World–Inducted 2013
Elizaveta Bykova's strong play not only led her to become one of the first FIDE Woman International Masters in 1950, but it also earned her the title of FIDE's Woman Grandmaster in 1976. Born in the Russian village of Bogolyubovo, Bykova moved to Moscow when she was twelve years old and began to play chess competitively at age fourteen. She began winning tournaments in the 1930s, earning first place in the Moscow Women's Chess Championship in 1938.
Bykova's skill won her the Soviet Women's Chess Championship title in 1946, 1947, and 1950. Over the next decade, she gained renown on the world stage through her victory over a fellow Soviet player Lyudmila Rudenko in the Women's World Championship match in 1953. She lost her title to another Soviet player, Olga Rubtsova, in 1956, but became the first woman to regain the title after a loss in 1958. She successfully defended her title from a challenge by Kira Zvorykina in 1960, but two years later, Nona Gaprindashvili defeated her. Passionate about women's chess, Bykova also wrote three books about Vera Menchik, Soviet women chess players, and the Women's World Championship. She also promoted chess through lectures and the organization of tournaments.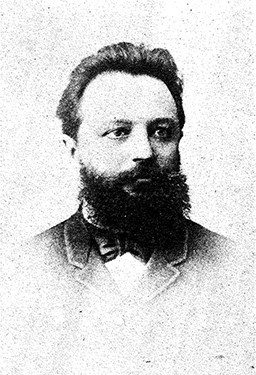 Mikhail Chigorin (Tchigorin)
(1850–1908)
World – Inducted 2013
Mikhail Chigorin (Tchigorin) popularized chess in Russia through his skill as a player, his writings and lectures, and his efforts to establish chess organizations in his home country. Though he learned the game in his teens and began playing competitively in his twenties, his enthusiasm for the game quickly grew. He rose to the top of the Russian chess scene in the 1870s, securing his position with a win in an 1879 tournament of the country's best players.
During the following decades Chigorin participated in tournaments featuring the best players of his day. Known as one of the first great Russian players, Chigorin contested two world championship matches with the renowned Austrian player William Steinitz in 1889 and 1892, but was not victorious. In 1893, he drew a match against the talented German player Siegbert Tarrasch in St. Petersburg. Chigorin took second place at a tournament at Hastings in 1895, though he defeated the tournament's winner, Harry Nelson Pillsbury. He won the first three All-Russian Masters' Tournaments, which were held in 1899, 1901, and 1903. An expert in the Evans Gambit and the King's Gambit, Chigorin edited the influential chess magazine, Shakhmatny Listok (Chess Sheet), from 1876–1881 and is famed as the founder of the Russian school of chess.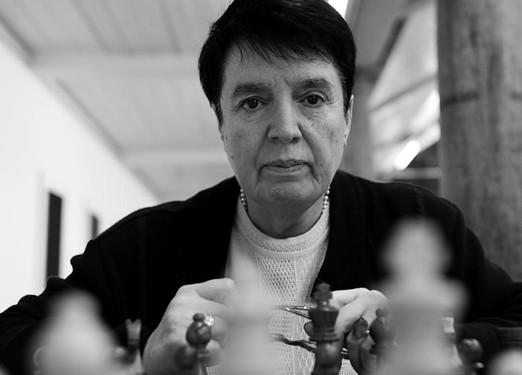 Nona Gaprindashvili
(1941–Present)
World – Inducted 2013
Born in Zugdidi, Georgia, Nona Gaprindashvili began playing chess at the age of five. Seven years later, she moved to Tblisi, where she trained with Georgian grandmasters. Her shrewd, aggressive play won her great success early in her career. In 1961, she won the Women's Candidates Tournament. The following year, she challenged Elizaveta Bykova in the Women's World Championship and won. Her victory in this tournament brought her fame and made her a symbol of regional pride in Georgia. Nona Gaprindashvili went on to win the Women's World Championship four more times. Three of these matches were against Alla Kushnir, while the last was against Nana Alexandria, a fellow Georgian. In 1978, Nona lost her title to another Georgian player, Maya Chiburdanidze.
Gaprindashvili is a pioneer in women's chess—in 1978 she was the first woman to be awarded the title of Grandmaster by FIDE. She earned this distinction for her impressive performance in the 1977 Lone Pine International Tournament, where she shared first place and defeated four grandmasters. Gaprindashvili's dominance in women's chess also led her to victories in the Women's Soviet Chess Championship in 1964, 1973, 1981, 1983, and 1985. Additionally, she was a member of the Soviet Women's Chess Olympiad team eleven times from 1963 to 1990—the team's mastery of the game earned them victory many times through the 1980s. In 1992, she was a member of the Georgian Women's Chess Olympiad team. Nona is still active in the chess world. In 2009, she placed first in the World Senior Women Chess Championship.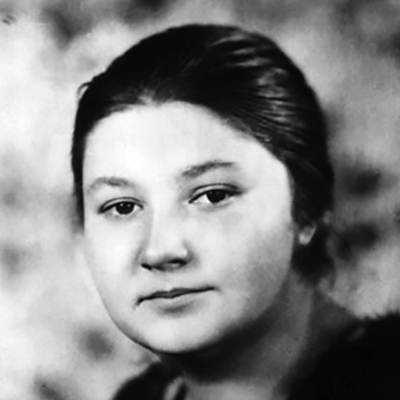 Vera Menchik
(1906-1944)
World – Inducted 2011
The world's first women's chess champion, Vera Menchik was born in Russia in 1906, learned chess at age 9, and moved to England as a teenager in 1921. Over the course of her career, she competed for Russia, Czechoslovakia, and England. She became the first Women's World Champion in 1927, and successfully defended her title six times over the next 17 years. She would lose only one game over the course of these seven championship tournaments.
Menchik defeated many men in tournament play, including Max Euwe and Samuel Reshevsky. They and other notable players she beat became members of what was known as the "Vera Menchik Club." From 1929 onward, she was a fixture at Hastings Congress tournaments, as well as at other international competitions. One of her greatest successes was at Ramsgate 1929, when she tied for second with Akiba Rubenstein just a half-point behind Jose Raul Capablanca and ahead of her teacher Géza Maróczy. She won matches against Jacques Mieses in 1942 and Sonja Graf in 1934 and 1937. Menchik's career was cut tragically short when she, her two sisters, and their mother were killed in a V-1 rocket bombing raid at their South London home in June 1944. The Women's Olympiad trophy is known as the Vera Menchik Cup in her honor.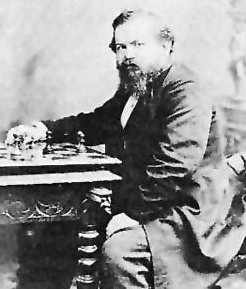 Wilhelm (William) Steinitz (May 17, 1836 – Aug. 12, 1900)
Country: Austria-Hungary, Kingdom of Bohemia, United States
World Chess Champion: 1886 – 1894
Inducted Into World Chess Hall of Fame (2001)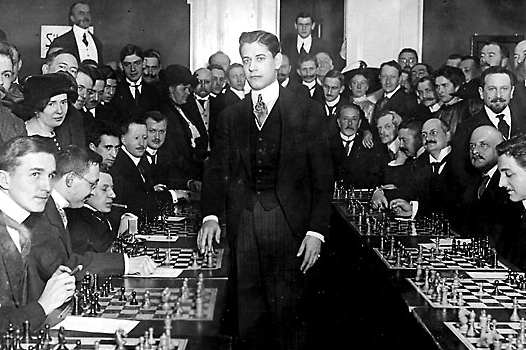 José Raúl Capablanca (Nov. 19, 1888 – Mar. 8, 1942)
Country: Cuba
World Chess Champion: 1921 to 1927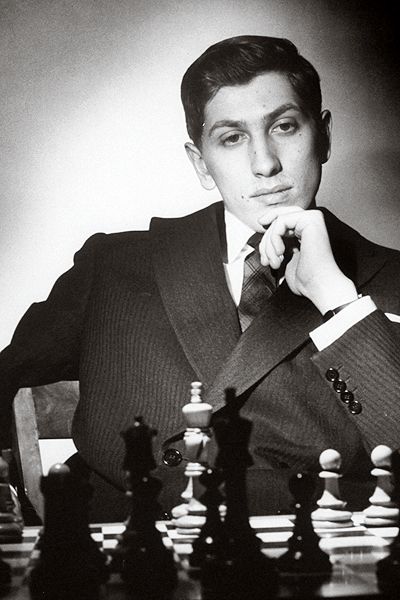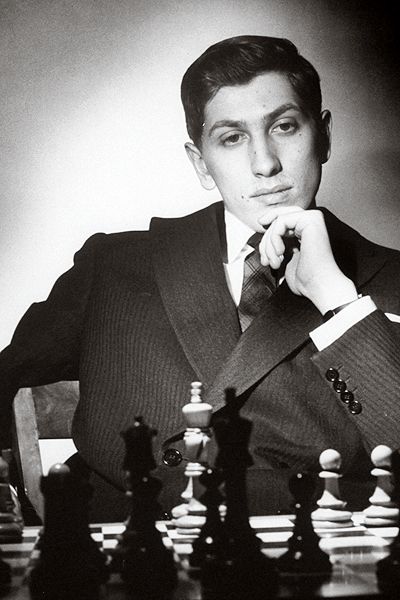 Robert (Bobby) James Fischer 03-09-1943-01-17-2008
Country: United States
World Chess Champion: 1972 – 1975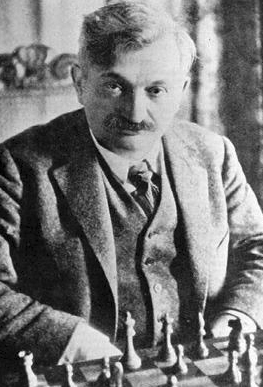 Emanuel Lasker (Dec. 24, 1868 – Jan. 11, 1941)
Country: Germany
World Chess Champion: 1894 -1921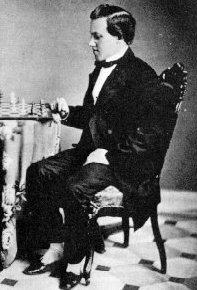 Paul Charles Morphy (Jun. 6, 1837 – Jul. 10, 1884)
Country: United States
Inducted Into World Chess Hall of Fame (2003)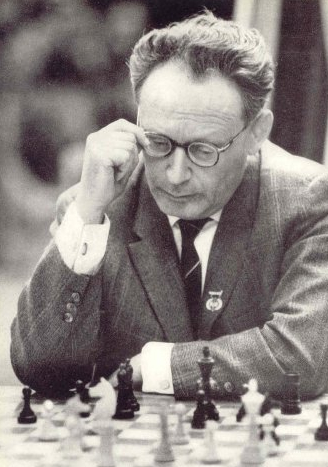 Mikhail Botvinnik (Aug. 17, 1911 – (May 5, 1995)
Country: Soviet Union (RSFSR)
World Chess Champion: 1948 – 1957; 1958 – 1960; 1961 – 1963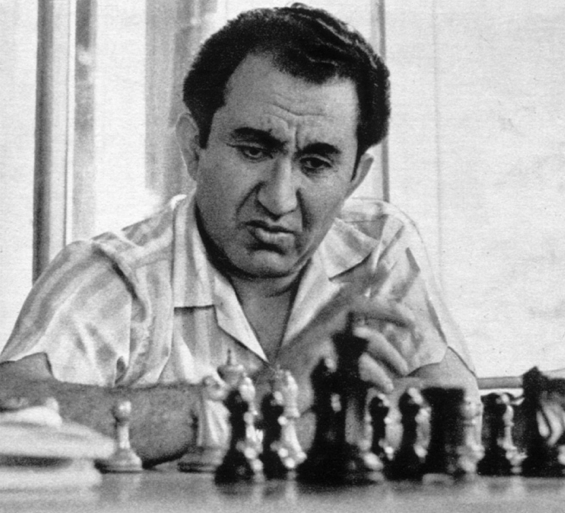 Tigran Petrosian (Jun. 17, 1929 – Aug. 13, 1984)
Country: Soviet Union (Armenian SSR)
World Chess Champion: 1963 – 1969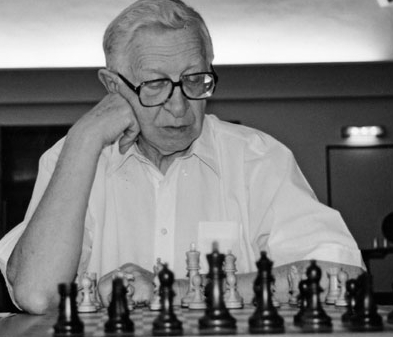 Vasily Smyslov (Mar. 24, 1921 – Mar. 27, 2010)
Country: Soviet Union (RSFSR)
World Chess Champion: 1957 – 1958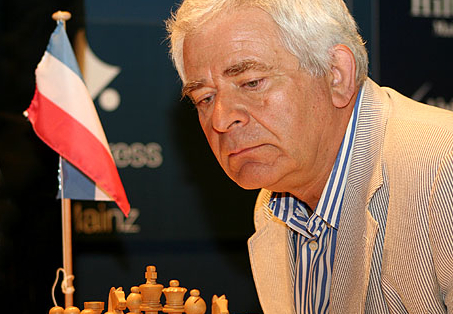 Boris Spassky (Born Jan. 30, 1937)
Country: Soviet Union (RSFSR)
World Chess Champion: 1969 – 1972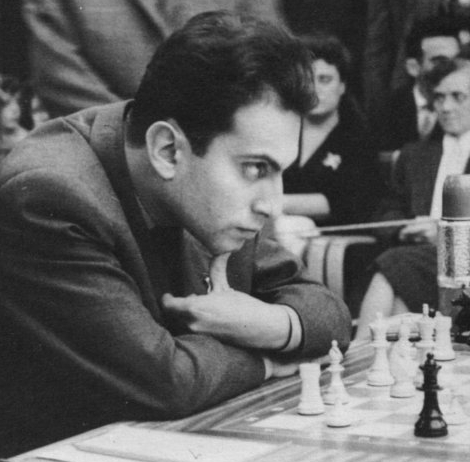 Mikhail Tal (Nov. 9, 1936 – Jun. 28, 1992)
Country: Soviet Union (Latvian SSR)
World Chess Champion: 1960 – 1961
Inducted Into World Chess Hall of Fame 2004
Alexander Alekhine (Oct. 31, 1892 – Mar. 24, 1946)
Country: France, Russia
World Chess Champion: 1927 – 1935; 1937 – 1946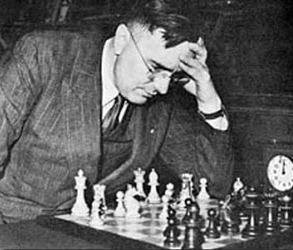 Machgielis (Max) Euwe (May 20, 1901 – Nov. 26, 1981)
Country: Netherlands
World Chess Champion: 1935 – 1937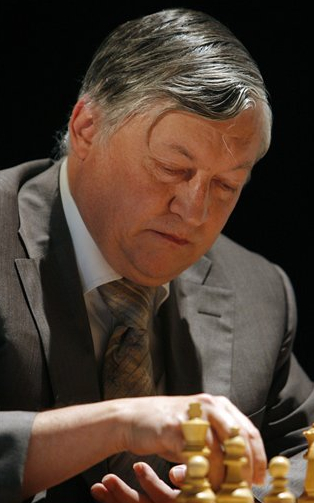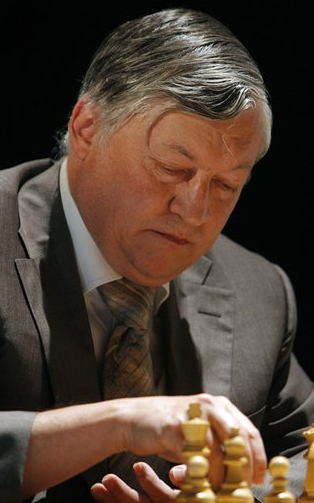 Anatoly Karpov (Born May 23, 1951)
Country: Soviet Union (RSFSR)
World Chess Champion: 1975 – 1985
FIDE World Chess Champion: 1993 – 1999
Inducted Into World Chess Hall of Fame 2005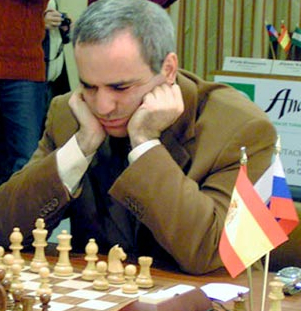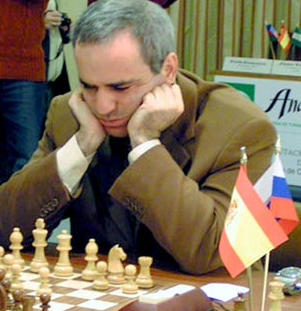 Garry Kasparov (Born April 13, 1963)
Country: Soviet Union (Azerbaijan SSR), Russia
World Chess Champion: 1985 – 1993