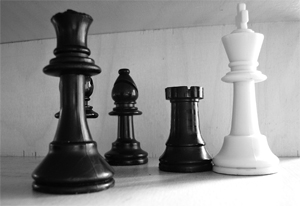 In light of our Charity of the Month – Chess for Youth Program, we would like to share the following article.
In looking back we can all gain inspiration from history and find many stories about how chess has changed the life of a growing child.
Thanks to all the teachers, who, like Bill Hall, use chess as a way to reach children that walk different paths in life!
Let us help you get started with a chess program today !
Click here for more info on the Chess for Youth Program.   If you have any questions you may also contact us at info@uschesstrust.org.
We hope that you too will be inspired to make a difference !
Below is an excerpt from the article, you may View the Full Article by clicking on the link below.
From Street Kids to Royal Knights – "How a Caring Teacher and the Game of Chess Changed Lives in the Ghetto" By Jo Coudert, Published in Readers Digest June 1989 Click Here for Full Article
"Recently transfered to J.H.S. 99 in New York City's East Harlem, Hall taught English as a second language, but he was not having much success with these kids. They were all troublemakers, some guilty of chronic truancy, vandalism or thievery. Most had attention span measureable only in milliseconds.
Sze Wai's interest in the chess set was the first flicker of curiosity from any of them.
Hoping to reach these kids any way he could, Hall, a veteran teacher of 24 years, opened the board and set out the pieces, "Chess is a war game," he began, "a fight between two people, like boxing or wrestling."
As he held up each piece, he wrote the English name on the blackboard. The class quieted. "If any of you guys want to learn how to play," Hall said, "come around after school today."
A year and a half after they first started playing, the Knights flew to California to compete in the 1987 National Junior High School Chess Tournament. Two of the Knights, Jose Lao and Sze Wei Chen, were later invited to the Manhattan Chess Club to play an exhibition against Maya Chiburdanidze, the women's world chess champion from the Soviet Union.
The Knights grew into thoughtful young men willing to take responsibility and plan ahead.
One of the boys, Bashart Choudhry once said, "Life is not different than chess. If you don't have a plan, you'll get beaten."